While we can't gather physically, check below for our online schedule this week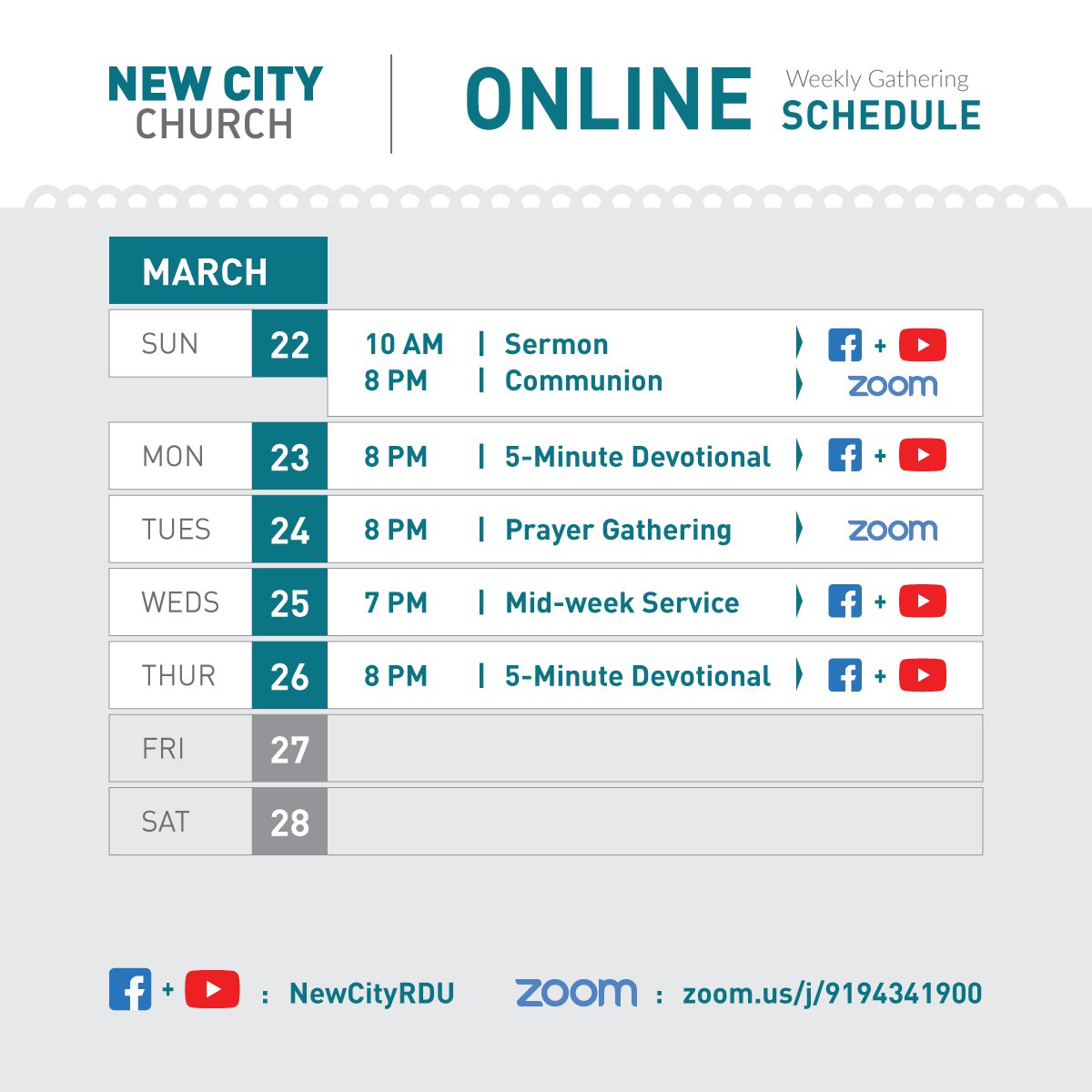 Due to the requests of our governing officials and for the safety of our community, New City will not be holding any services until further notice. This doesn't mean we can't stay connected! Below are some resources and ways to stay connected during this time:
RESOURCES
Welcome!
Whether you are new to New City Church, are checking out an event we've got scheduled, or just want to know a bit more about us, we're glad you're here!
Our weekend services are Sundays at 9:30 AM & 11 AM. We are located at 6904 Glenwood Avenue in Raleigh.
If you have questions about what worship gatherings are like at New City Church, we've provided info to help you plan a visit. We have a great children's ministry for your kids on Sundays as well.
You can check us out of Facebook, Instagram, and YouTube.
If you'd like more information, would like to talk to a Pastor, have questions, or would just like to connect with us, please let us know below!