Every week, we add a new story from someone who calls New City Church home. Read below and get to know some of the stories behind the people who make up New City Church!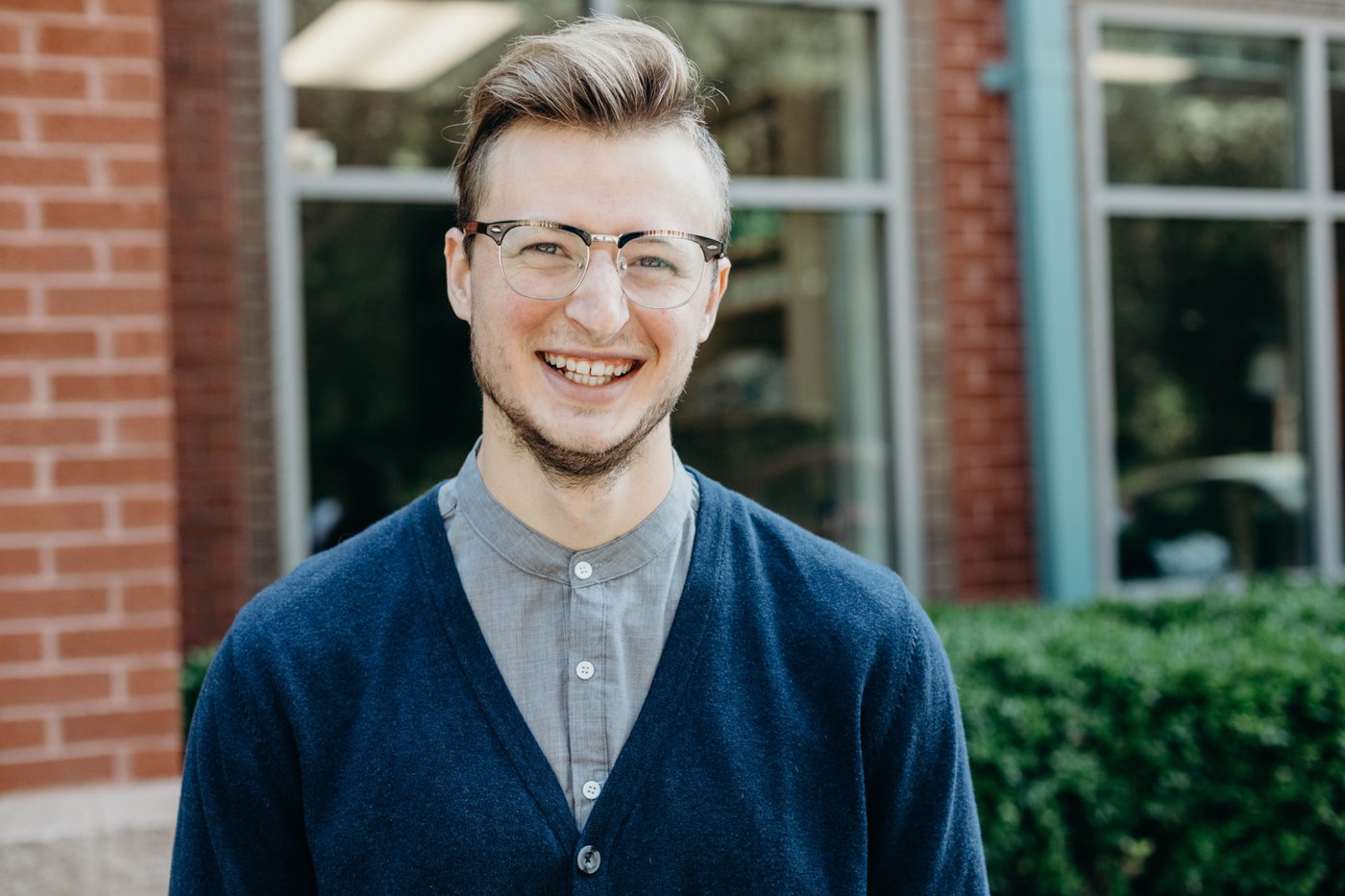 "My name is John Davenport. I grew up in Dulles, Virginia, (about 30 minutes) outside of Washington, DC, and I'm the youngest of four siblings. I grew up in the church, but really came to my own faith during my sophomore year of high school and I received my call to youth ministry going into my senior year of high school. I attended Liberty University in Lynchburg, VA for my undergrad, and got my degree in Youth ministry. I am now attending Southeastern getting my MDiv in Christian Ministries. I have only been attending New City for about a month now, but I look forward to getting involved serving at New City and the student ministry! I look forward to serving with y'all and getting to know everyone!"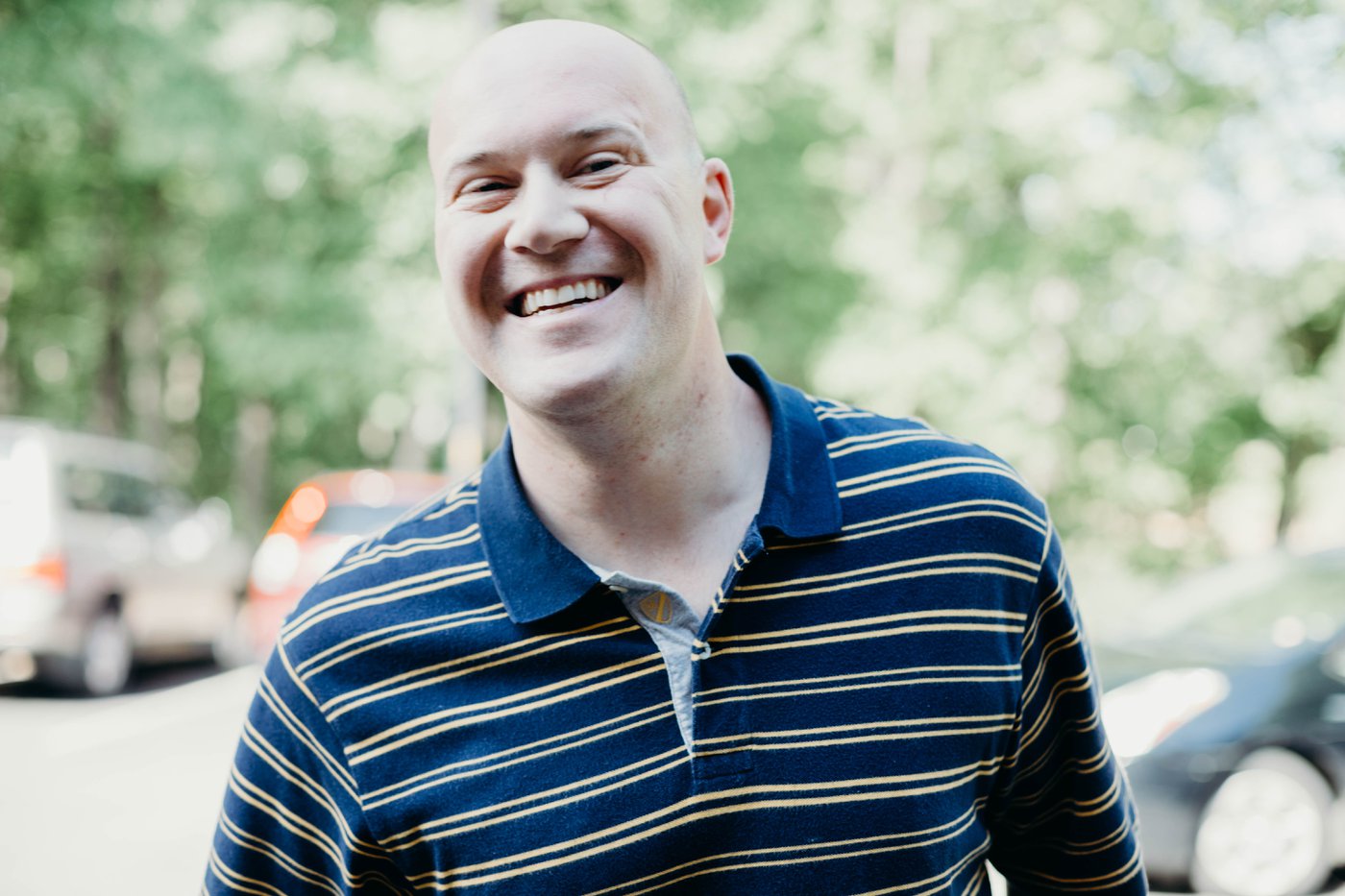 "I moved to Florida, fresh out of college, and was hoping to get into real estate. When I arrived, I quickly realized everyone who was in real estate was looking to get out. But that's where I met my wife and son.
We grew so much in our early days. It was with my wife that I walked into my first Pentecostal church. Growing up in a Roman Catholic Church, the difference was anything but subtle. It was at that small, loud, spirit-filled church, I asked Christ to be my Lord and Savior.
In time, we grew from a family of 4 to 6. Lots of unexpected adventures on our journey. Some welcomed, some we could have lived without. But they all taught us something. We were ready to stop the traveling construction job rodeo of moving every time the job was finished. It worked out, and God opened a door in a mighty way so I could begin working with Colony Tire! The best place to buy tires!
We moved to Raleigh at the end of 2016 and had not immediately found a church. It was important for our family to get plugged in. As a family, we visited churches, and in early 2017 we began to see advertisements for New City Church. We knew we had to be there. We visited New City Church on their launch day and felt welcomed right away.
We are able to serve in Little City and my wife also serves with the worship team. New City Church plays a big role in our families life. My oldest son is taking part in New City's student group while his younger brothers are regulars at Little City. It's their favorite part of the week.
It has been wonderful to watch the growth and changes that have happened over the short period of time we have attended New City Church. One characteristic that continues to shine is the passion New City's staff has for reaching the lost for Christ and serving the community."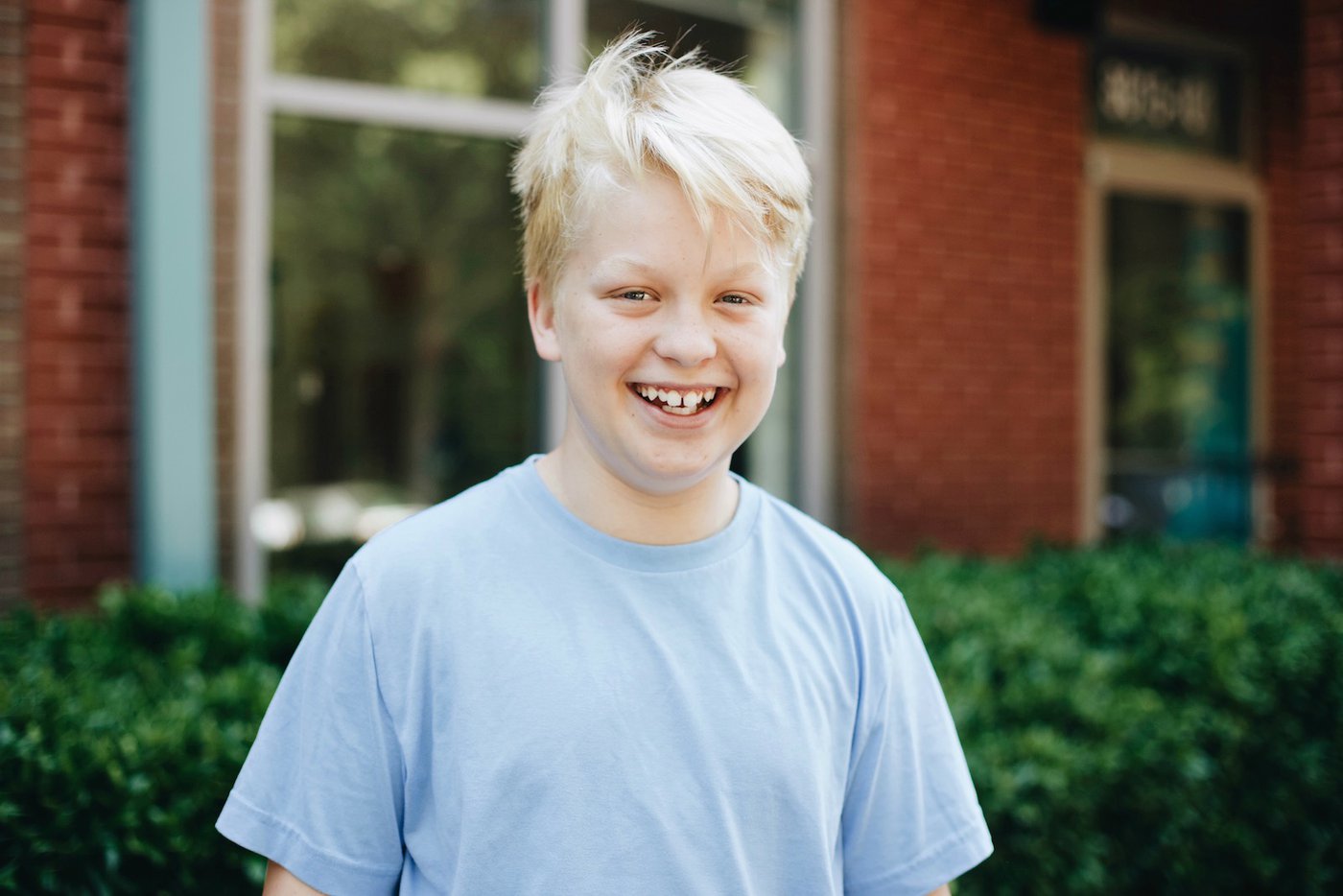 "Hi people of New City Church! I'm Tyler and I'm turning 13 in October. I'm really good at math and I hope to be a chemical engineer when I grow up. I have 2 younger siblings, and I think it's pretty cool being the oldest child in the family! One of my favorite things to do is play the drums. I have a drum room at home that I escape to and rock out on the drums! New City Church is great and I am so thankful that my family goes here. They have this awesome mini fridge that always has soda in it. Don't tell my mom, but I sneak one every Sunday! Also, I really enjoy listening to Dylan on Sundays. He can be pretty funny!
Student Ministry Group is one of my favorite things about New City Church. I love just hanging out with friends. It's a fun, exciting, friendly place to be, they've got yummy snacks and sometimes even pizza. It's the best time ever. If you are a teen and your reading this then seriously consider coming to one of our hangouts. I play drums for worship at Student Ministry and one day I hope to play for New City Church's Sunday worship."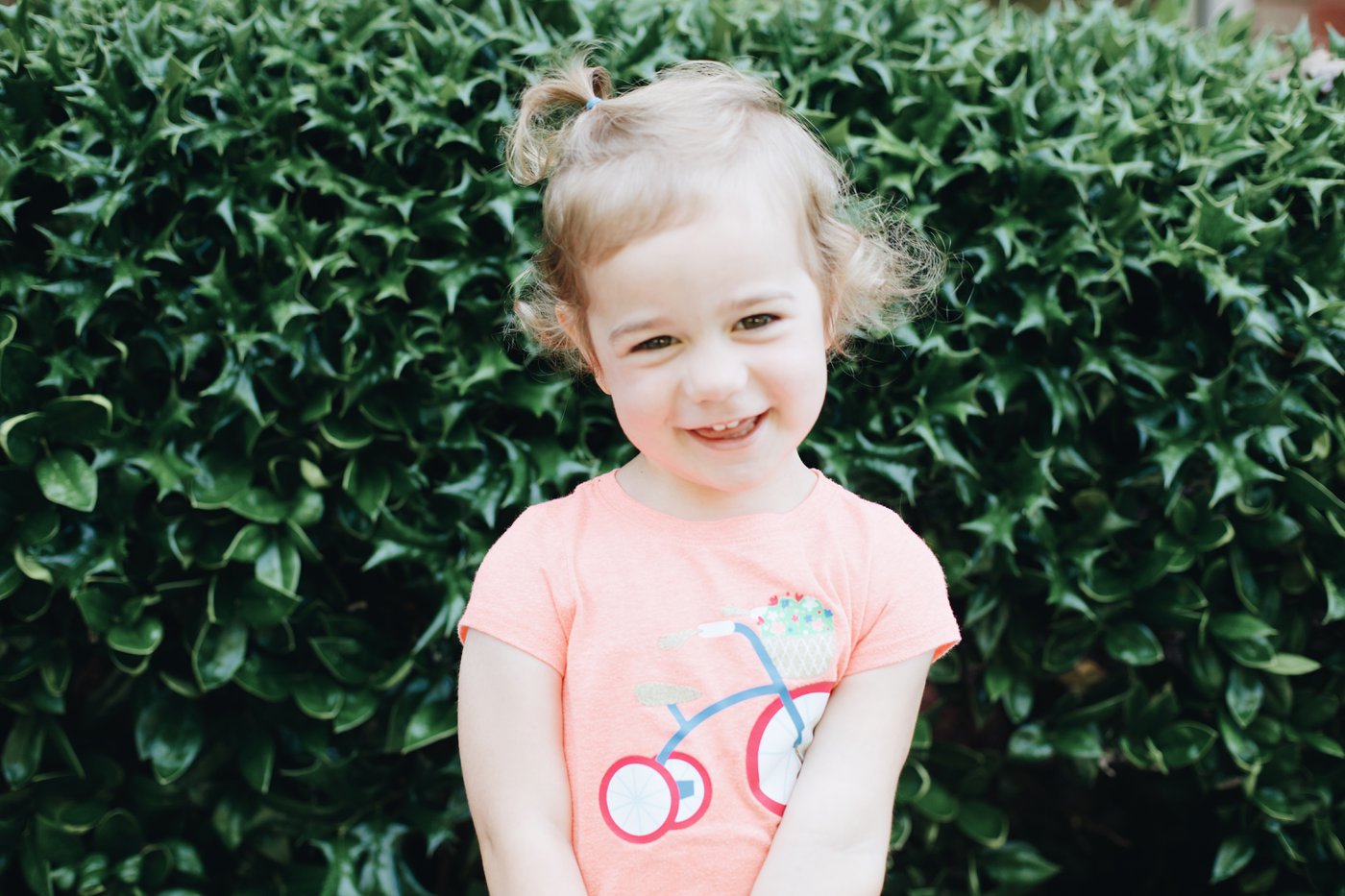 "Hi, my name is Emma. I turn three in August. My favorite colors are pink and purple. I love animals, especially my kitty Recker, he's my best friend! He tickles me with his fur and likes to sniff me! I love to play outside with my friends and I love to sing and dance! My favorite restaurant is Chick-fil-a and I love when I get a special treat like ice cream, it's so yummy!"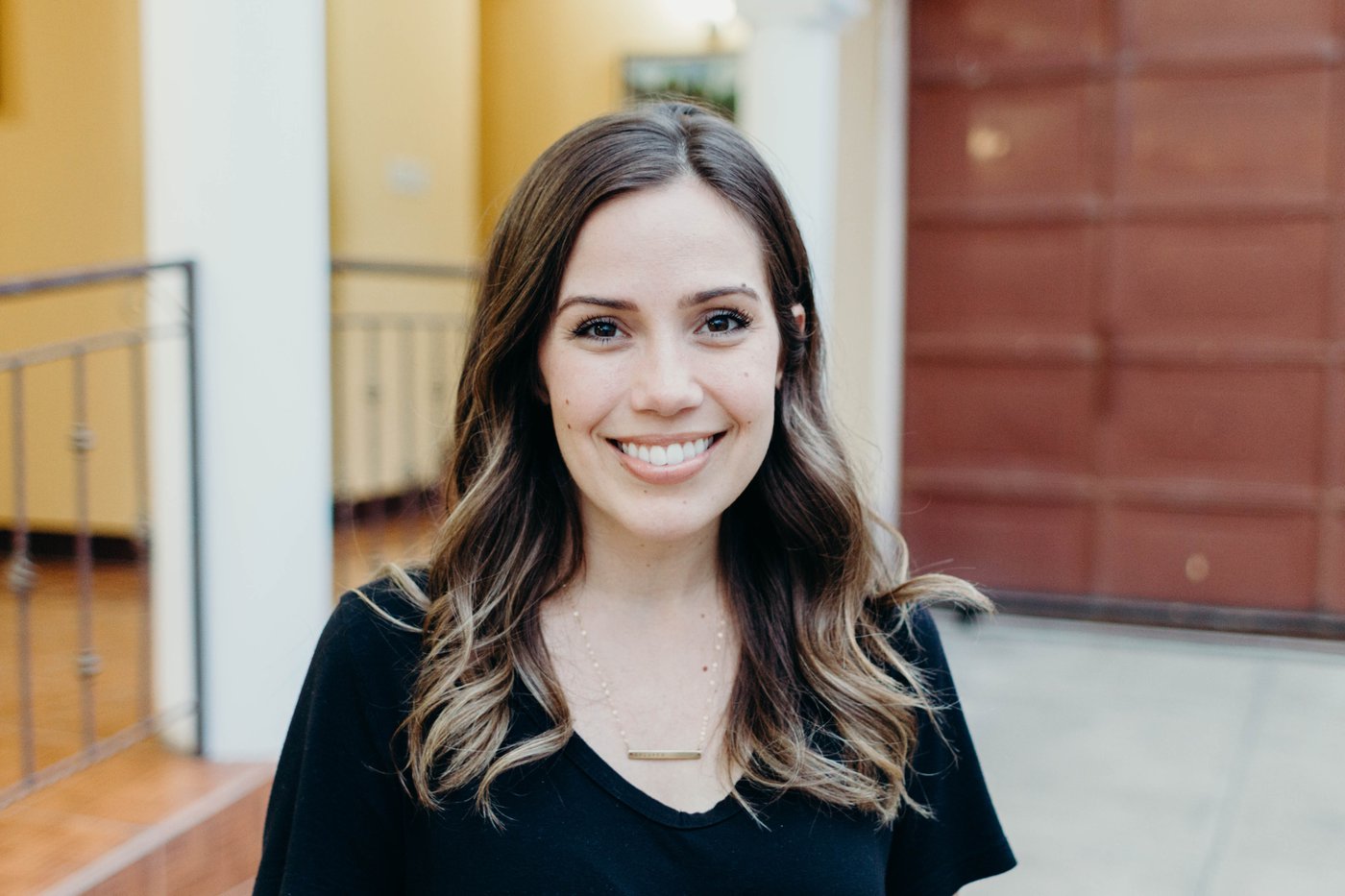 "Hi my name is Amanda Muñoz. I am from Pensacola, FL, but currently reside in Guatemala with my husband Mitch, my son Lucas, and our dog Olive. My husband and I met in Puerto Rico on a mission trip and we have been serving as missionaries ever since. We planted and currently serve at Casa de Libertad - Los Chilitos in rural Guatemala. I love the beach, sunshine, and Florida State Football (I'm a Florida girl through and through!). We are thankful for getting connected to New City Church through Acts 29!"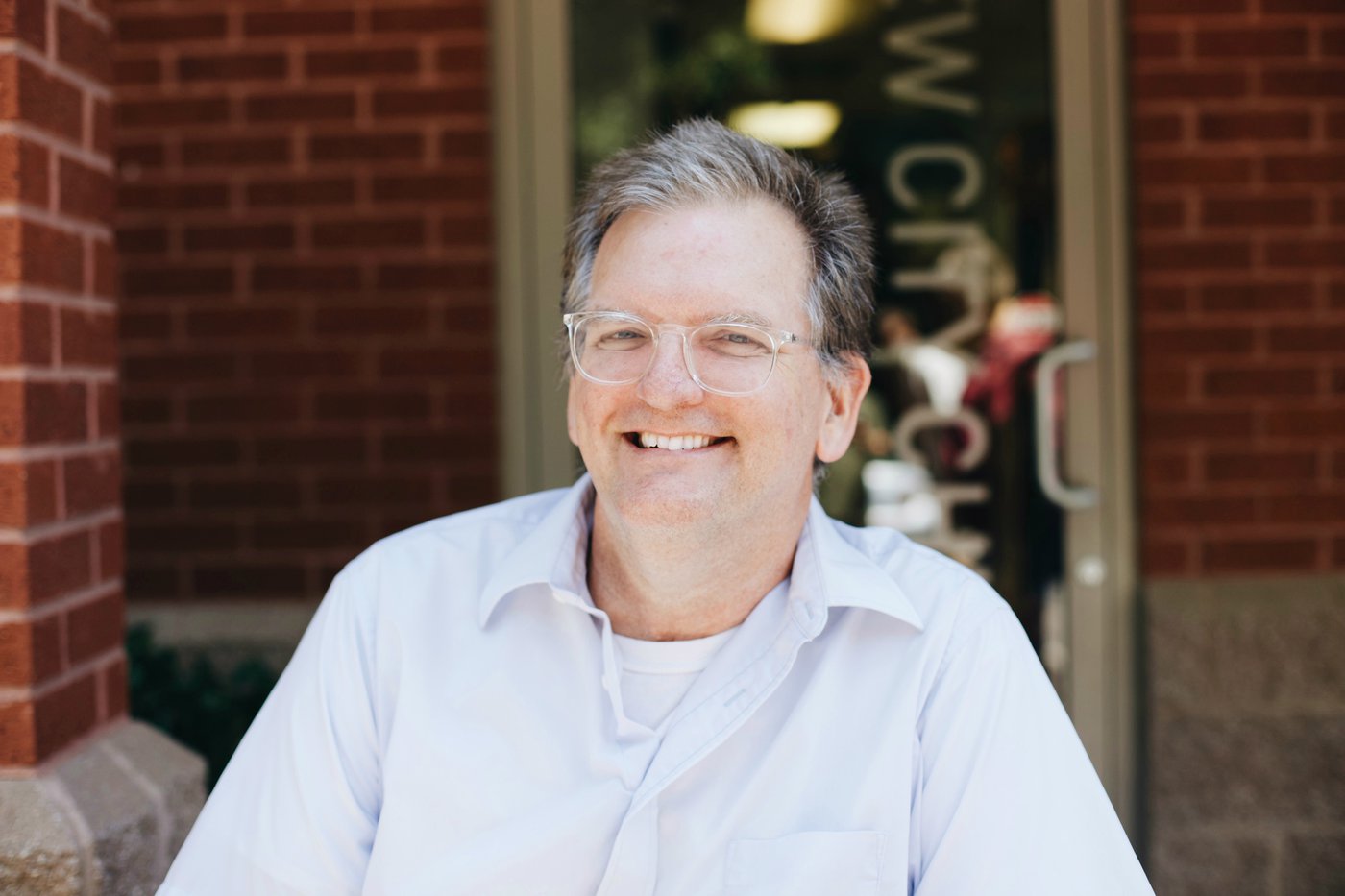 "Well, I was born. Can't say I remember too much about that, but many people confirm that it did happen. My name is Martin. I grew up in a simple family in the foothills of California. We read a lot, took care of goats, played music, and went to church every Sunday. It was a good childhood.
I wanted to be a rock star. I tried my best, but I just couldn't make it happen. It was a blast to try, though. Then I started hiking and had so much fun, I decided to walk all the way through California, a mere 1706 miles...and it was awful. The scenery was great, but my soul was messed up. I heard the Gospel shortly thereafter, was saved and began a new life. I met Rebecca while working in Yosemite National Park and we fell in love under the pines and waterfalls. We went on lots of bike rides.
Although I had serious misanthropic tendencies, Christ led me to become a pastor and I planted two churches-one in Chicago and one in California-over a 20-year period of time. It was very meaningful and I stay in contact with many friends from those churches. Along the way, we adopted Max, Andrew, and Grant. I had long prayed that I could raise my sons and be somewhat active with them. God said, "Yes." Then Rebecca and I decided to buy the Great Harvest Bakery in Chapel Hill. That was a dark time for us, but we managed to get out. The day we sold the bakery was one of the happiest of my life. I managed a furniture store for several years in Durham. Now Rebecca and I are participants in the gig economy. She transcribes. I teach Chinese kids English through VIPKid and also do virtual bookkeeping.
Rebecca and I have lived in 15 places since our wedding. I love God, symphonic music-especially Mahler, reading, and God's glorious creation. We thoroughly enjoy New City Church, especially Pastor Dylan's expositional messages and devotion to sound doctrine. Rebecca and I lead a community group with Santi and Emily."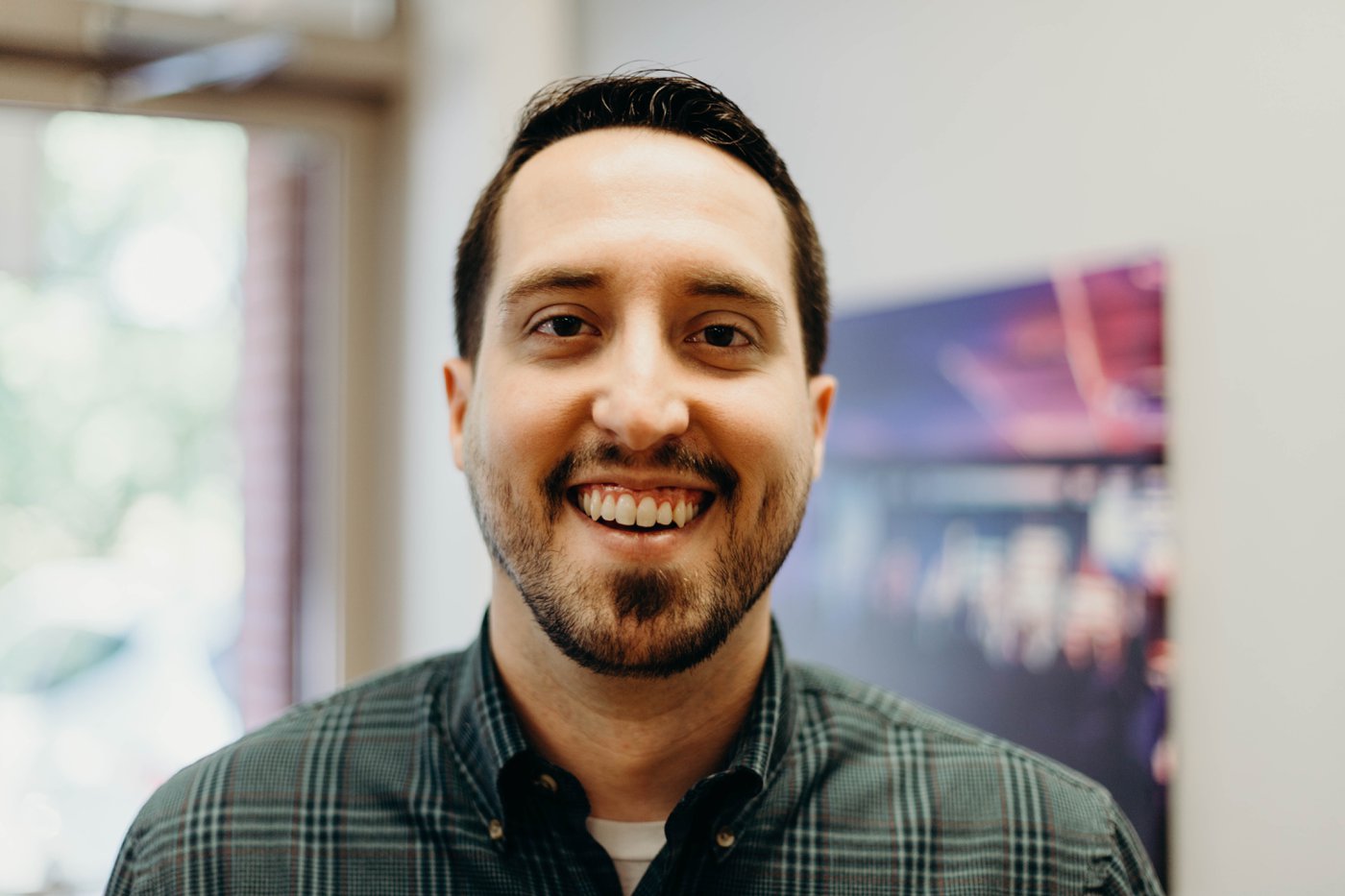 "Hello! My name is Joe, and last year my family and I moved to Raleigh all the way from Pasadena, CA! We were excited to get closer to family in the Raleigh area (and a lower cost of living) while I work toward completing a PhD in Old Testament through Fuller Theological Seminary. I'm currently working on my dissertation, which explores the characterization of God in the book of Exodus. I also work as an adjunct instructor for Johnson University and Duke Divinity School. Ever since my time in undergrad, I've had a passion for teaching people about the Old Testament and helping the Church realize that it is still so valuable for Christians today. My wife Lauren and I have two boys, Liam (3.5) and Jude (1.5), and they do a good job filling up the rest of our free time!
In a previous chapter of life, I was a discipleship pastor for about eight years. That season had a lot of rewarding and good experiences but it also involved some significant pain, which has made searching for a church more difficult than it might have been otherwise. After moving to Raleigh, it took several hard months of looking for a church home before we came to New City, toward the end of last year. But we're so glad we did! We appreciate the sense of community and care that we have felt from our first visit. We've recently been able to join a community group and find some small ways to pitch in, and we're excited to get more invested in the days ahead!"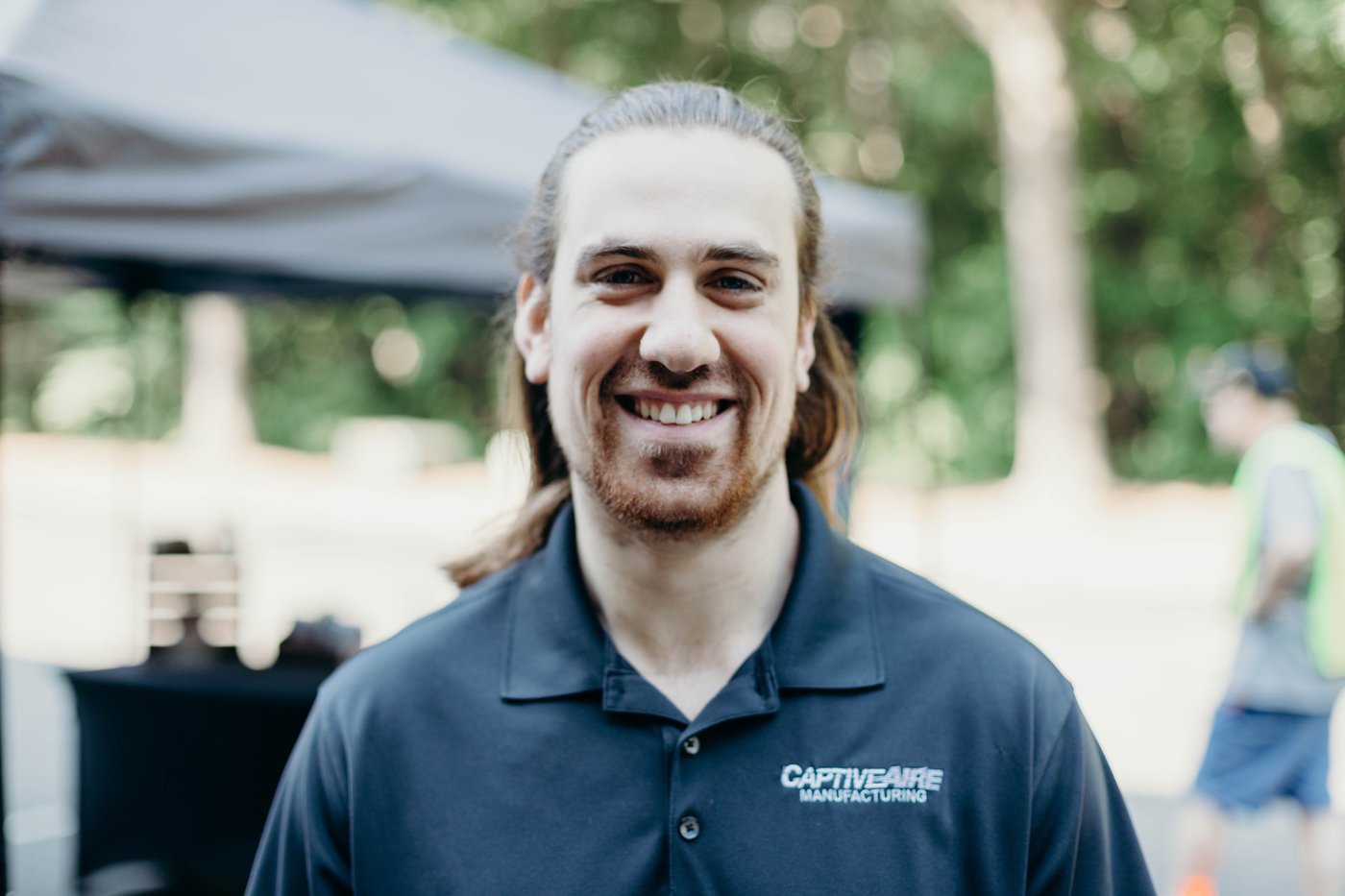 "My name is Kyle and I am a Process/Quality Control Engineer for a company called CaptiveAire. I grew up around the Raleigh area but attended Messiah College just outside of Mechanicsburg, PA where I played lacrosse and graduated in 2016. After earning my Mechanical Engineering degree, I came back home and have been here since. In my free time, I enjoy hanging out with friends and riding trails on my dirt bike. New City has been a warm and welcoming church with an outstanding emphasis on community. I am excited to see what God has in store for the future of this church."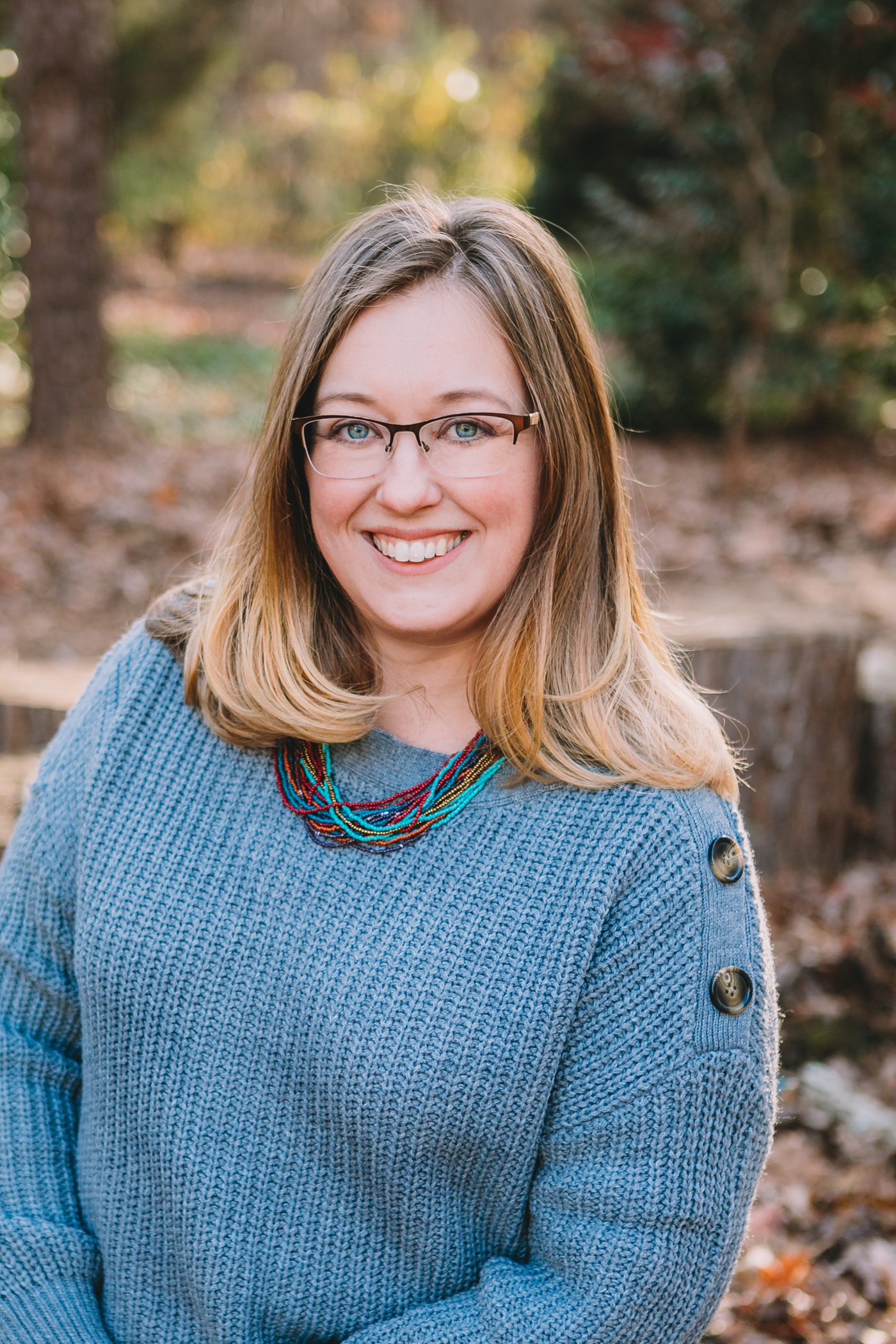 "My name is Chelsea. I am a wedding and portrait photographer. Being a wedding photographer is a lot of fun. I absolutely love meeting new people, visiting new places, and witnessing promises being made. My career in wedding photography started in 2012 and since then I have photographed over 200 weddings! That's a lot of I do's and a lot of wedding cake! YUM!
Besides being a full-time photographer, I'm also a mom to three wonderful children and a furry pup. I've been married to my best friend and biggest supporter for 10 beautiful years. I love many things, but my favorites are a good craft, a delicious cup of coffee, and a room filled with light. Preferably all three at the same time!
After moving to Raleigh from New York, it took us a while to find a church that we wanted to call home. We were church hopping for a good 4 years! Then, one Sunday we walked through the doors of New City Church. From the moment we stepped inside, we knew we belonged there. We loved the people, we loved the preaching, and we loved the atmosphere. Church hopping was fun but I am so grateful that we found New City Church and am able to call it home!"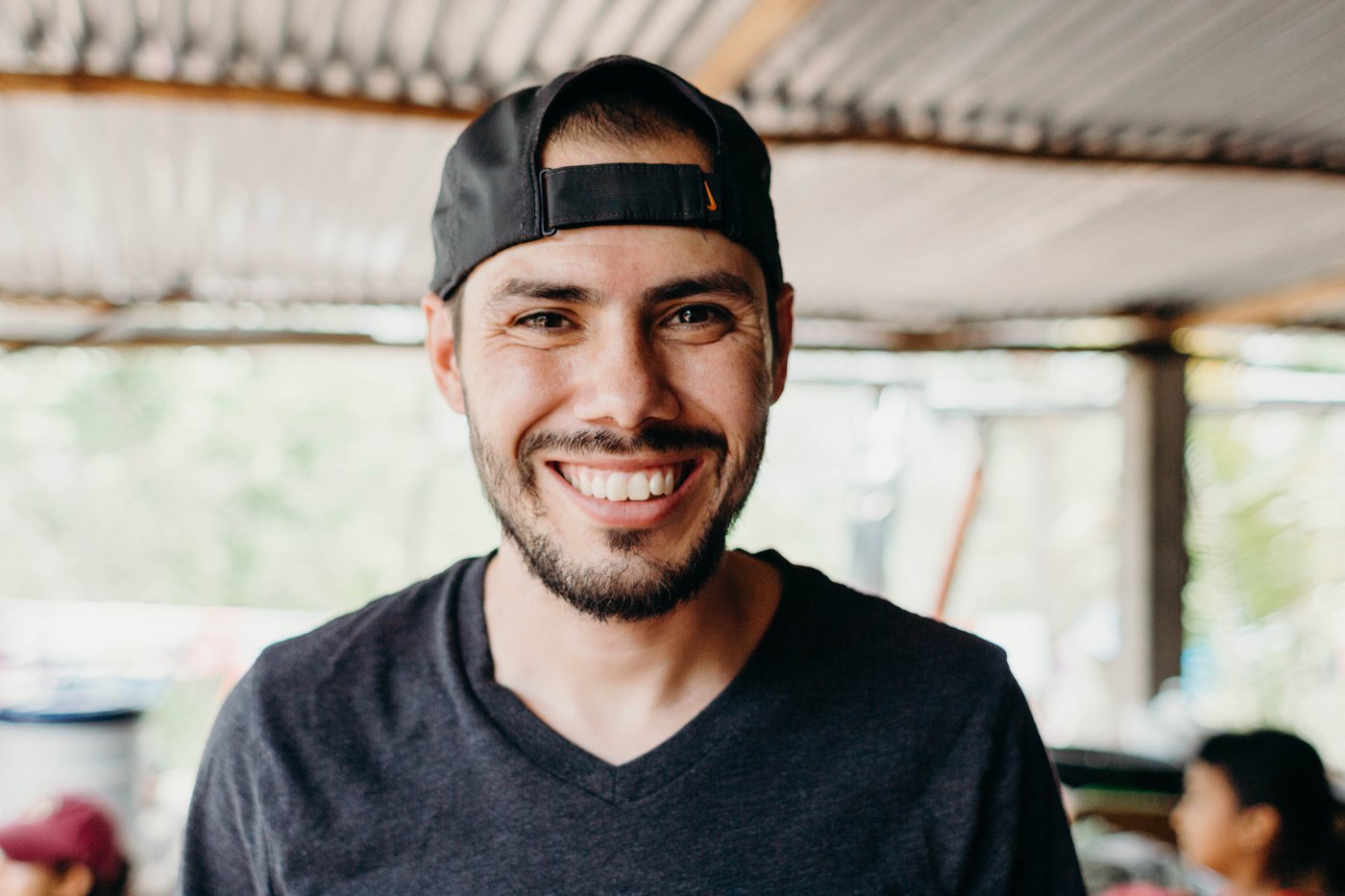 "My name is Mitch Muñoz and I serve as lead pastor at Casa de Libertad - Los Chilitos in rural Guatemala. I am originally from Houston, TX. My wife is from Pensacola, FL. We have been married for 8 years and serving as missionaries. Guatemala has been home for 6 years now. We have a two-year-old son named Lucas who we recently adopted! I enjoy riding my dirt bike, playing soccer, and watching football (hook 'em horns!).
We got connected to New City through Acts 29 and are so thankful for their friendship and support."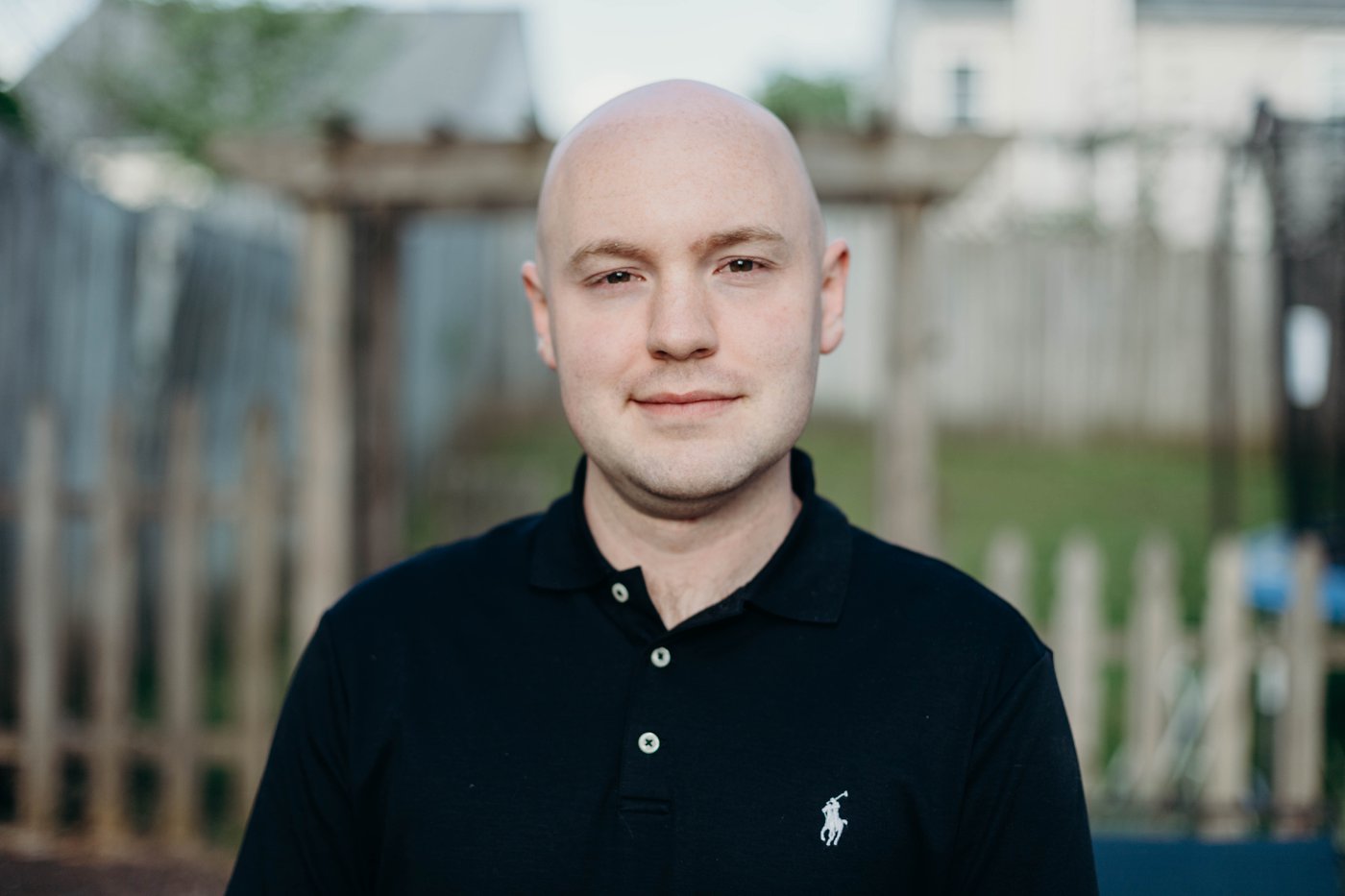 "I'm Brian and I'm on staff here at New City. My journey to getting into ministry is a little different than most. My wife, Brittney, and I moved to NC from Michigan a few years back for another job. We had volunteered with a couple church plants and had a passion for church planting, but never thought of actual vocational ministry. We leased an office when we moved down here and furnished it, but I kept having this thought in my mind that I should be spending my time doing more for a church. I told Brittney that I thought I should be working in full-time ministry, despite having just leased an office for another job and not really having any idea what being in ministry meant. It was a tough decision for us to make. But Brittney, who actually had more ministry experience than I did, was incredibly supportive and, though it was scary, we decided to leave our jobs to eventually work in full-time ministry.
Fast forward a bit, we found New City on Facebook prior to launching, told them about where we felt called and where we were hoping to serve. After volunteering for a while and serving anywhere we could, we were both brought on staff at New City.
It's crazy to think about how different life is now than when we moved to NC just a few years ago. I'm not sure many other churches would have taken a chance on us. New City really helped North Carolina feel like home and helped me realize my true calling in life: hosting trivia! It's a weird road that led us here, but we thank God for the way it worked out!"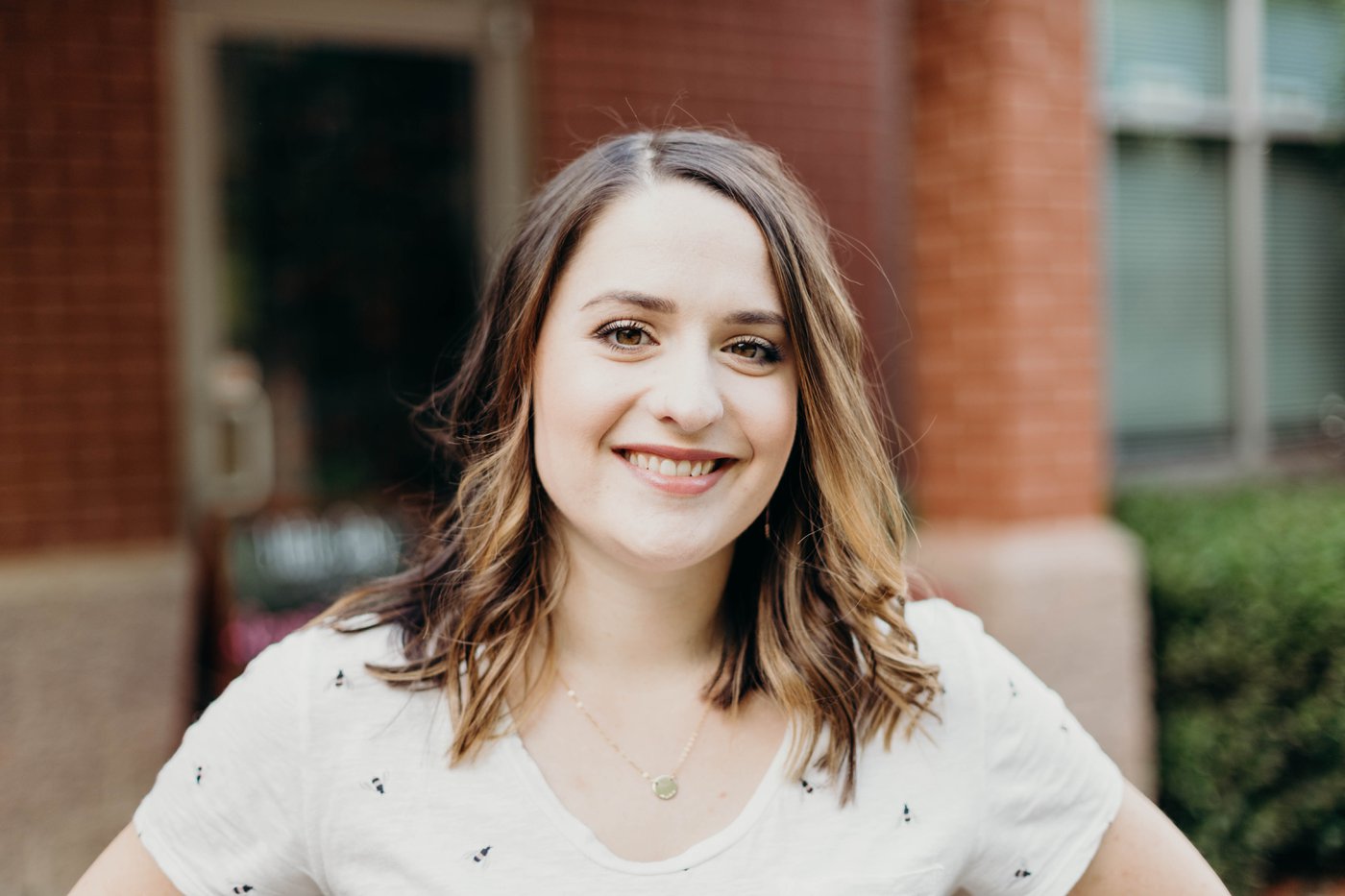 "Hello! My name is Hannah and I am married to Dylan's older brother Jordan. We've been married for 6 years and have been together for 11 years. We have a 2.5-year-old daughter named Emma and recently moved back to the Raleigh area from Charlotte. I'm a former labor and delivery nurse turned stay-at-home and work-from-home mom. I work part-time as a Virtual Administrative Assistant for a Women's Ministry called Treasured Ministries. I love being able to serve women and help encourage them and point them to Jesus through the work I do. We love New City Church and are so incredibly thankful for the community we've found. It's been such a blessing to see the fruit of having an authentic community around us! We were created to do life together, not alone."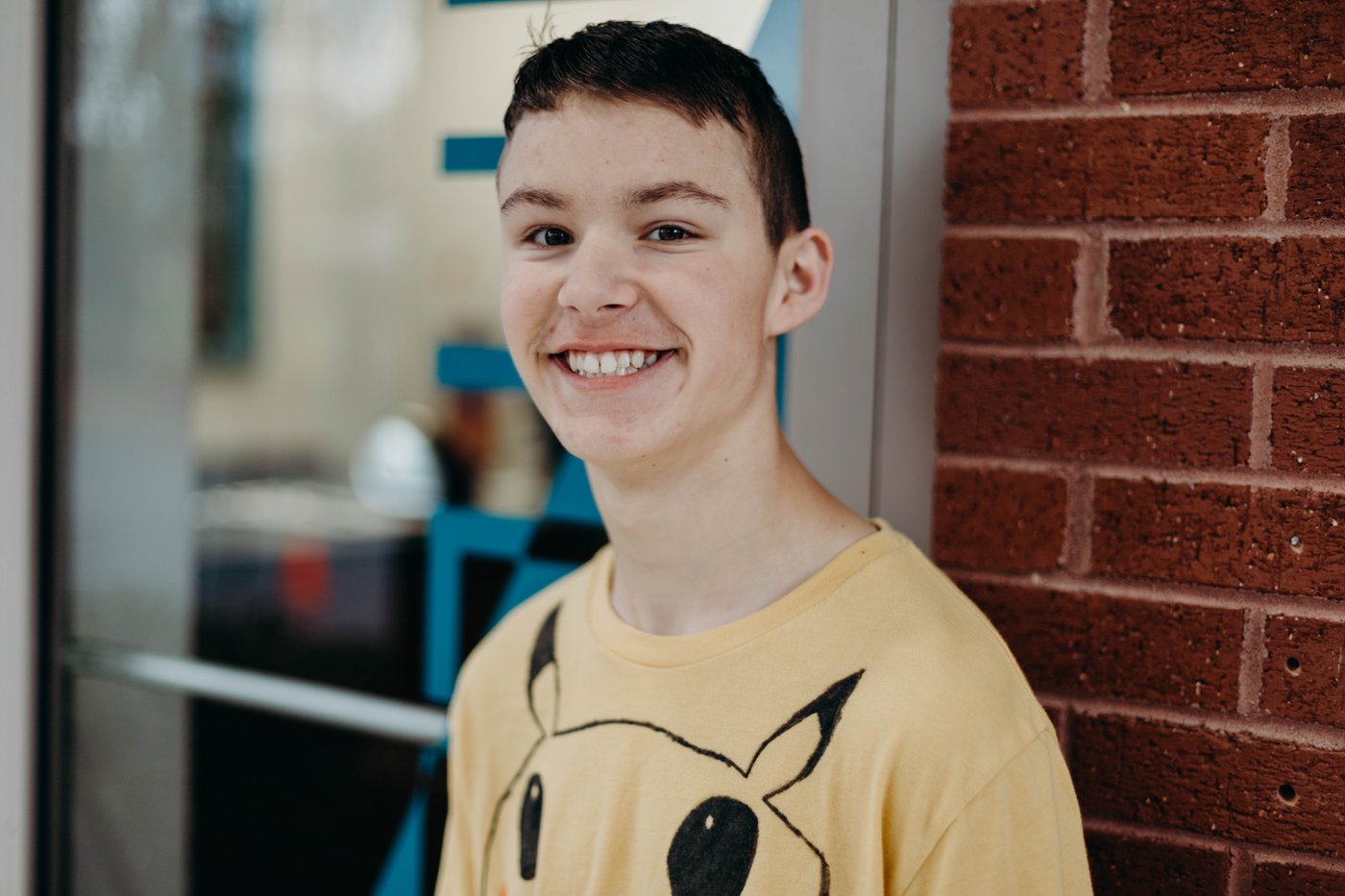 "Whaaat's up? I'm Hunter and I am 13 years old. I am the oldest of four boys, our family is pretty loud. Haha. I play sports, guitar, piano, and video games. Lately, I am really into skateboarding, it's fun and I am not too bad at it. Sometimes I get to cruise around the New City parking lot.
My family moved to Raleigh around the time New City launched. I was at the first service and knew I belonged there. Now, two years later, I still feel the same. New City is an awesome church with great people, who are always there to greet everyone with welcoming smiles. There are many NC State College students that attend NCC. One day I hope to go to NC State, it's been a blessing to know so many college students who love Jesus and care about me.
New City also just launched a Student Group for teens my age. It's been very helpful for me and I look forward to going, every time! You won't want to miss Dylan Dodson's preaching, sometimes I sit through both services because it's so good! They have lots of fun activities and a really cool "Coffee Bar" where they serve delicious coffee and have a mini fridge with soda. Speaking of coffee and soda, did I mention I love to eat?!? And A LOT! My favorites are cheesy macaroni & sushi. *Hint* *Hint* Oh and my birthday is in June. *Wink* *Wink*
I hope that everyone who comes to New City Church will experience what I experience. I love New City church, they are my people. If you're thinking of checking New City out, I'd love to meet ya there!"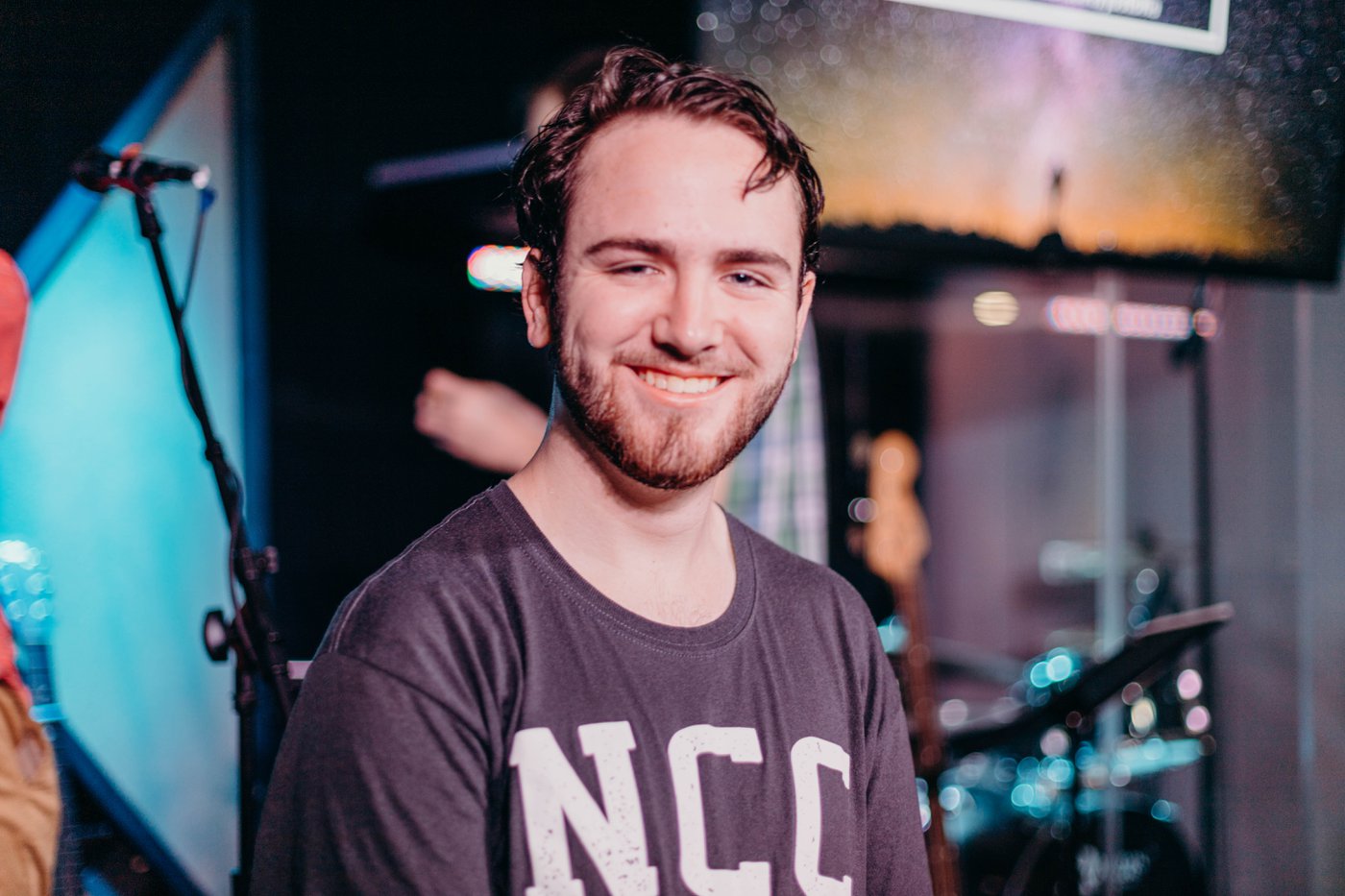 "Hello Everyone! My name is Andrew and I am a mechanical engineering student at NC State. Raised in Orlando, FL, I came to NC State not knowing anyone, but quickly became friends with a lot of the other students that come to New City through a club called Cru on campus. Being raised in the church and becoming a believer when I was 14, it was important to me to get connected with a Christian community and to take personal responsibility of my faith when I headed to college. New City has been a strong part of that, whether it be simply bonding with fellow believers during trivia night or helping the church as part of the production team, I have found a community at New City to provide both friendship and spiritual conviction. This personal spiritual responsibility has included recently getting baptized at New City, as seen in the photo (we aren't usually soaking wet while at church). I hope to see you at church and would love to talk, I promise I won't bite, and I'll get to know you a little as well! Either way though, God Bless and I wish all reading this the best!"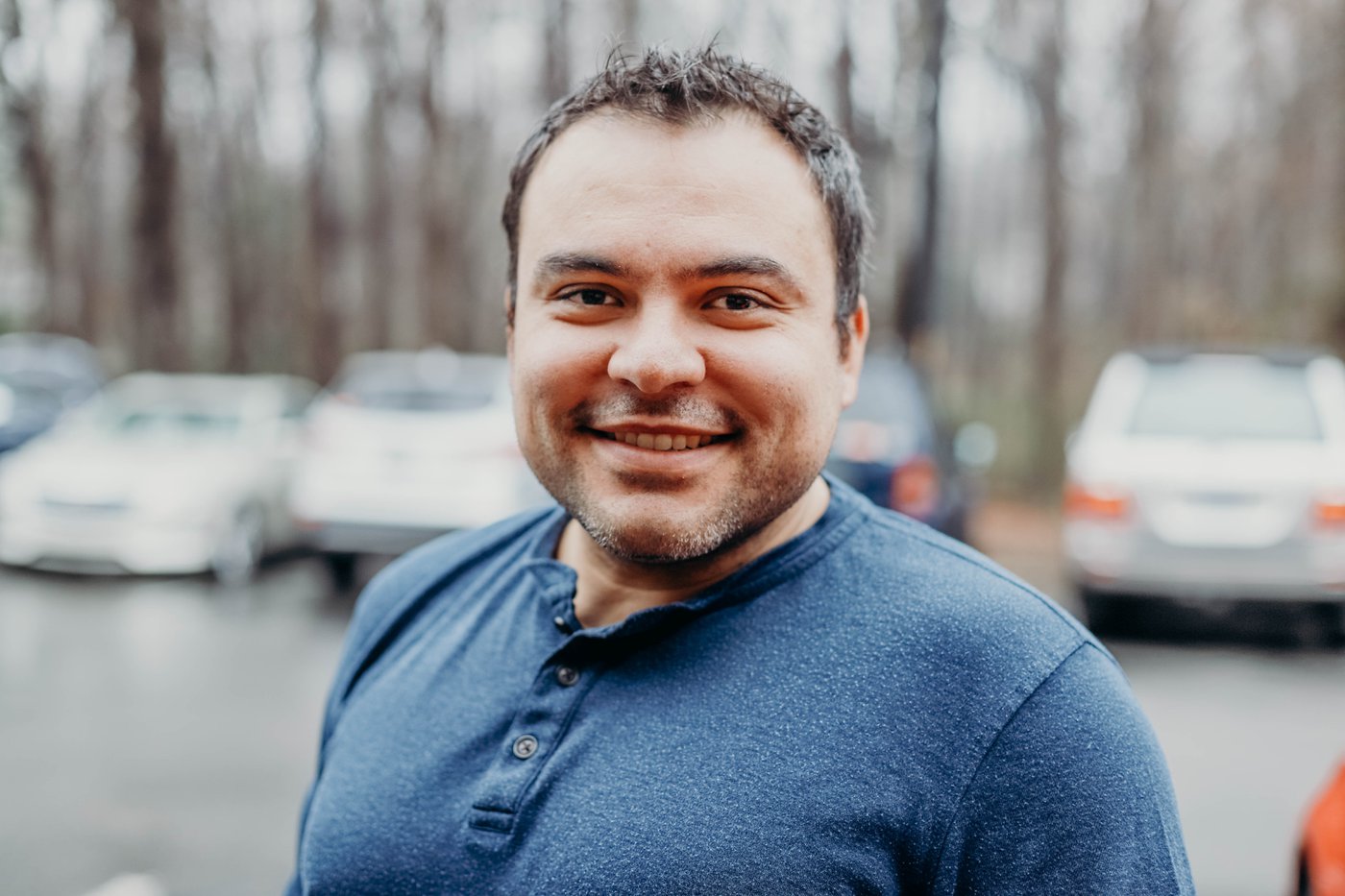 "My name is Santiago Felipe Palacios Garcia, but everyone calls me Santi since it is a bit easier to say. I am from the real south: South America, a country called Ecuador. I came to the States almost 10 years ago to pursue my master's degree. My plan was to go back to my country and apply what I studied for my job. But God had a different plan and put the most amazing woman in my path and we have been married almost 8 years. Now we have 2 wonderful kids (a 3-year-old and 1-month-old) and the most amazing community at New City Church. I am so grateful that God has led us to be part of it but what I am most grateful about is Dylan and his outstanding preaching (he didn't tell me to say that)."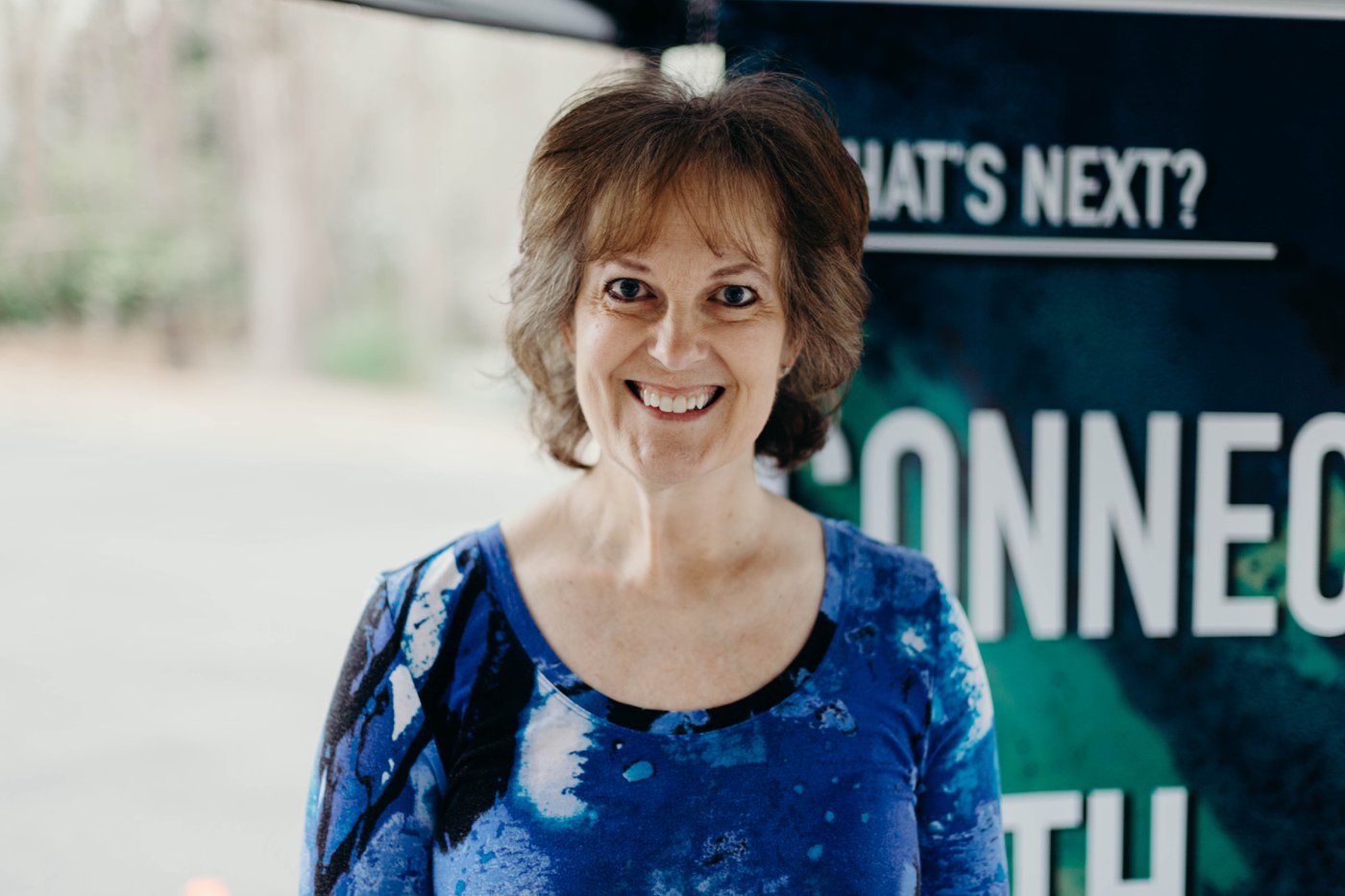 "Hello New City Friends! I'm Barbara LaBorde. My family calls me "Barbi" and some call me "Babs", but please NEVER call me "Barb"! I'm the youngest of 3 so I was a little spoiled. I spent the majority of my life in Minnesota and we have been in NC for 8 years now! I'm quite sure I was born to live in NC! Minnesota is way too cold for my blood.
I attended a Lutheran (ya' you betcha-it was Minnesota!) church and was involved in youth group & Motion Choir (like liturgical dance). As an adult, I directed the Motion Choir. When we sing our worship songs, sometimes I can't get my hands to not "motion" as it's so ingrained in me! I was also a gymnast and I lived & breathed gymnastics. My parents would say "no gymnastics in the living room" as I had the tendency to knock things over.
Even though I had no interest in attending college (hey, it was the late 70s), my friends persuaded me to go—that adventure lasted 8 days! I then began my health insurance claims career at The Prudential. I got married for the first time at a young age. The marriage lasted a long time, however, it ended in divorce (that's another story). I have a beautiful 34-year-old daughter, Stevie, who is absolutely amazing.
Jason & I have been married for 13 years, and one of us is quite a bit older than the other. Yep, we were before Demi & Ashton made it famous! We have 3 cats which we both obsess over: Genevieve (15); Capone (2); and Evalyn (1.5). Some of the many things I enjoy are studying my favorite era (1920s and 1930s) and all the gangsters (notice our cat's name); touring historic mansions, McDonald's, butterflies, American Idol, Judge Judy and politics and the news! The one thing I hate is cooking—if there's a potluck, my contribution will be store-bought!"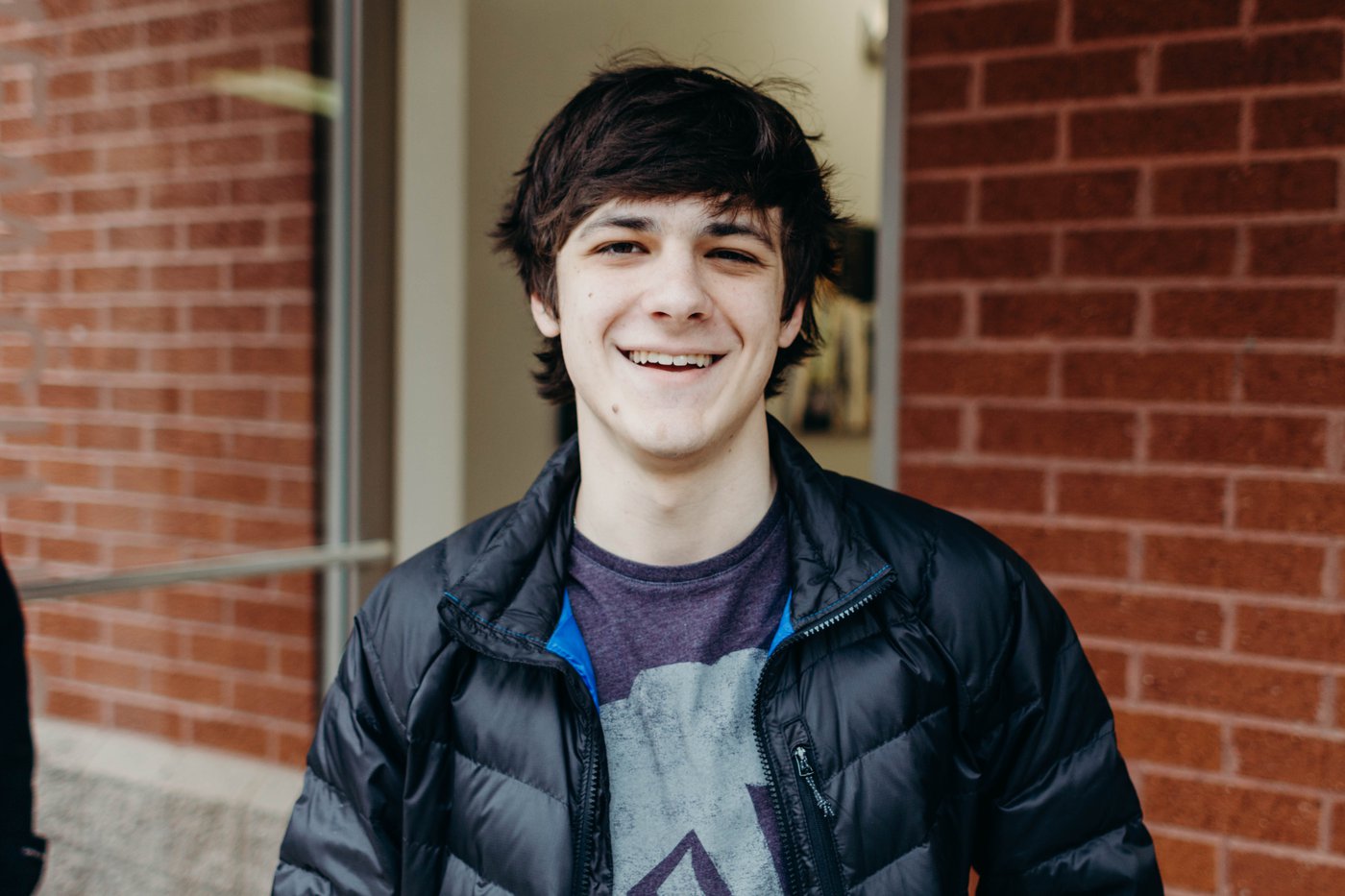 "Hello, my name is Zack! I'm a recent NC State graduate who got his degree in Computer Science. I found New City through my friend Kevin and have been attending and serving ever since.
I feel like I didn't really know what a church or community was supposed to look like until I started meeting other people of New City. It's no wonder Christ called the Church his bride! It's a wonderful place to learn and encourage people in Christ throughout the week.
As for me, I love cooking, biking, and spending quality time with my friends and family. I'm just now venturing into adulthood and I'm thankful for all the new ways I get to trust in God -- there's a lot! I get to grow right alongside New City."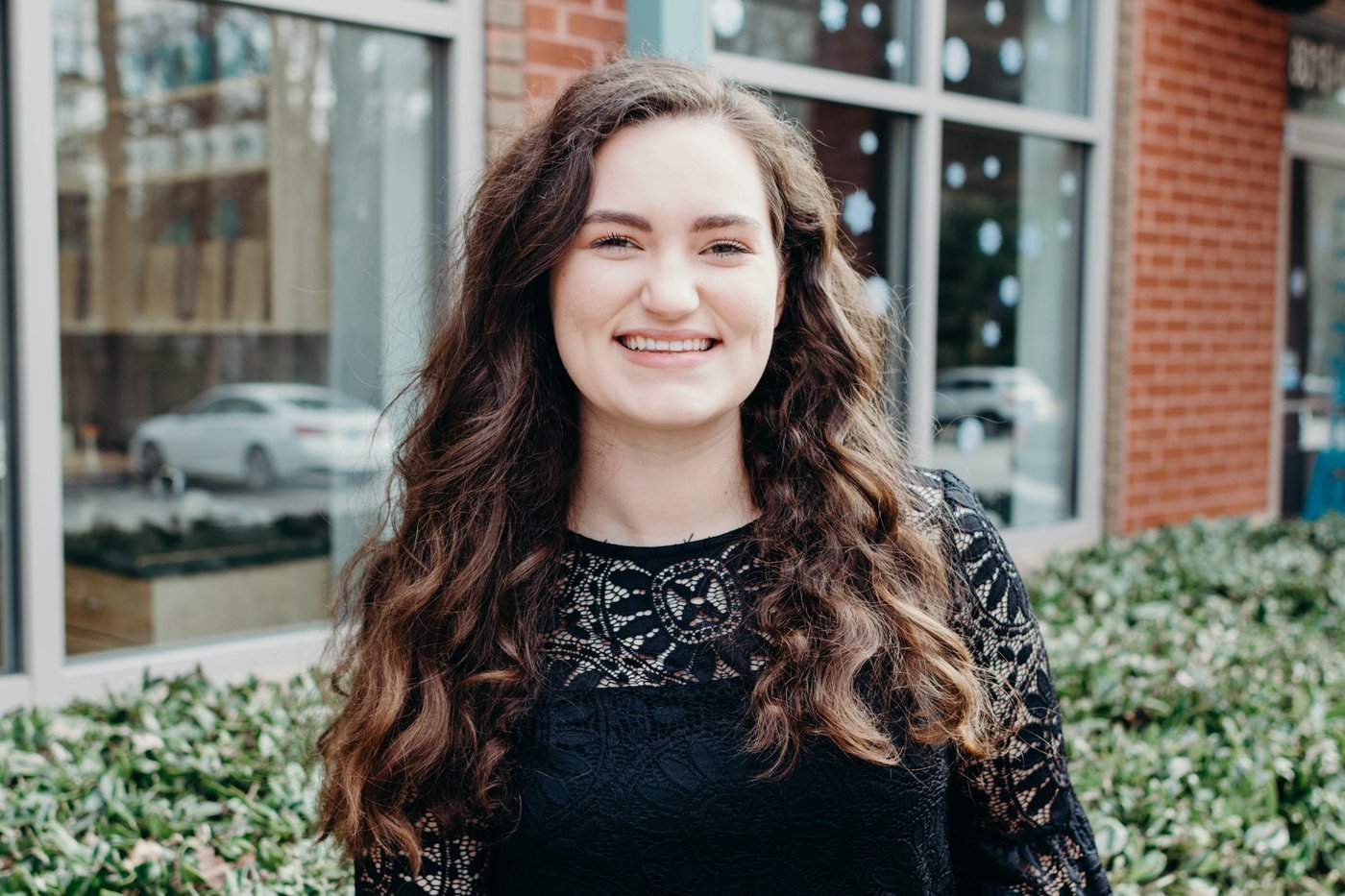 "Howdy! My name is Megan and I am a freshman at NC State (go pack!) pursuing a BS in Fashion and Textile Management with a concentration in Brand Management and Marketing (a little bit of a mouth full)! As soon as I got accepted into State back in January, I started praying that God would bring me friends that would push me towards Him. After two months of being at State I was convinced that it wasn't going to happen. Then I met Kevin and Josh who invited me to New City. That's when everything changed and I have been going to New City every Sunday since. I love the small environment at New City, especially since I once felt a little overwhelmed by my school's large campus. A month after being at New City I was offered the position of Communications Intern and I immediately accepted. The people at New City welcomed me with open arms and gave me a place where I could strengthen my relationship with Jesus. I believe that home is where all the people you love are which is why I now call New City and NC State my home."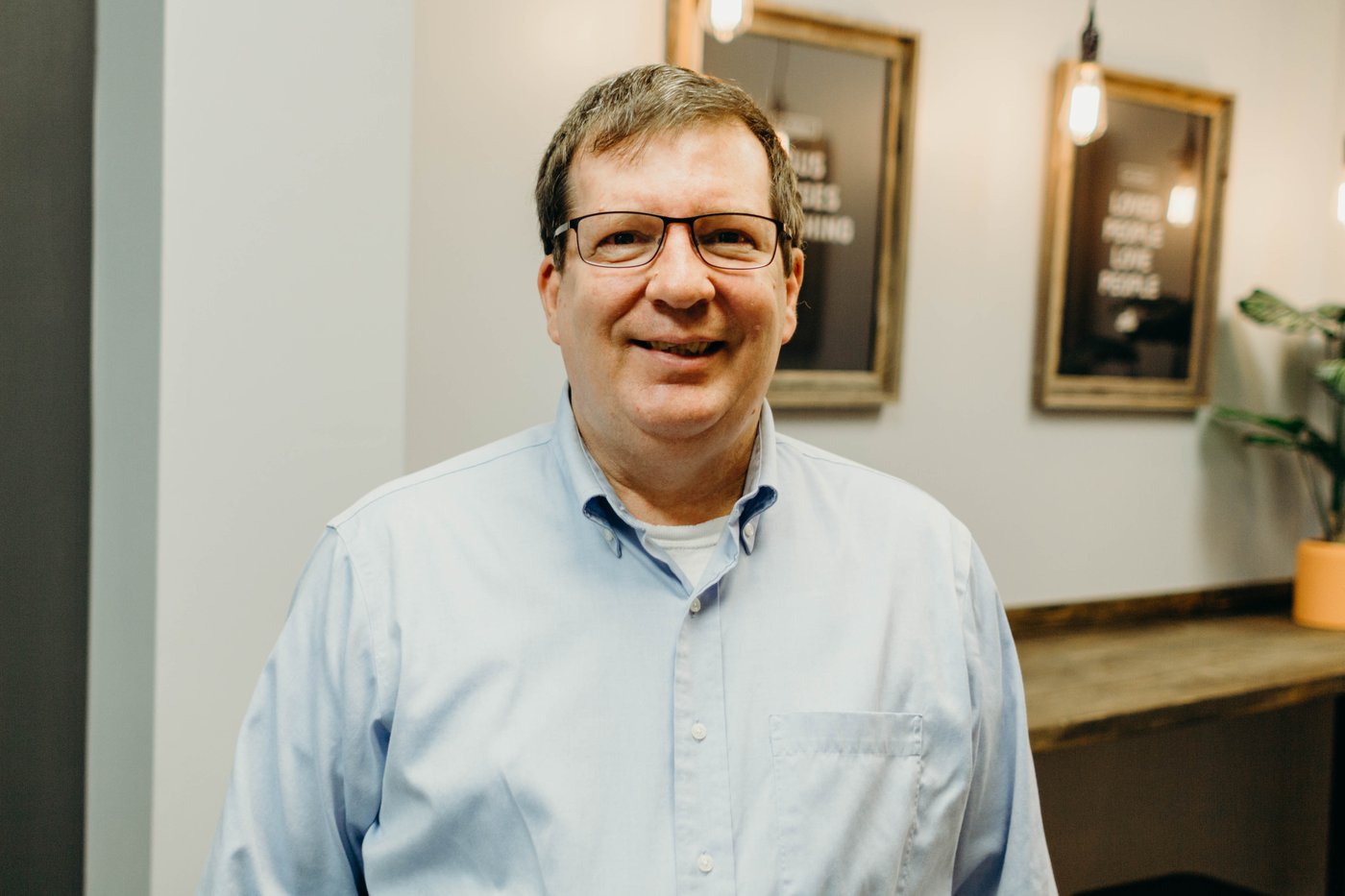 "My name is Don and though my birth certificate says California, I grew up in Ohio. After doing two tours in the Naval Submarine force, the military dropped me off on the east coast which was fortunate for me as my wife Tina is a native of North Carolina. We have four boys ages 18 to 28. I am a software developer for Duke University Health System and enjoy listening to music and reading. My wife and I actually bring a huge tub to carry all of the books we check out from the public library. Try balancing 30 books on one hand while wrangling with the car keys to open the trunk! I am so grateful to be a part of New City. The community group that we attend is awesome and the people we see both on Sundays and at other events constantly demonstrate what it looks like to see God's love flow through people and out to those around them."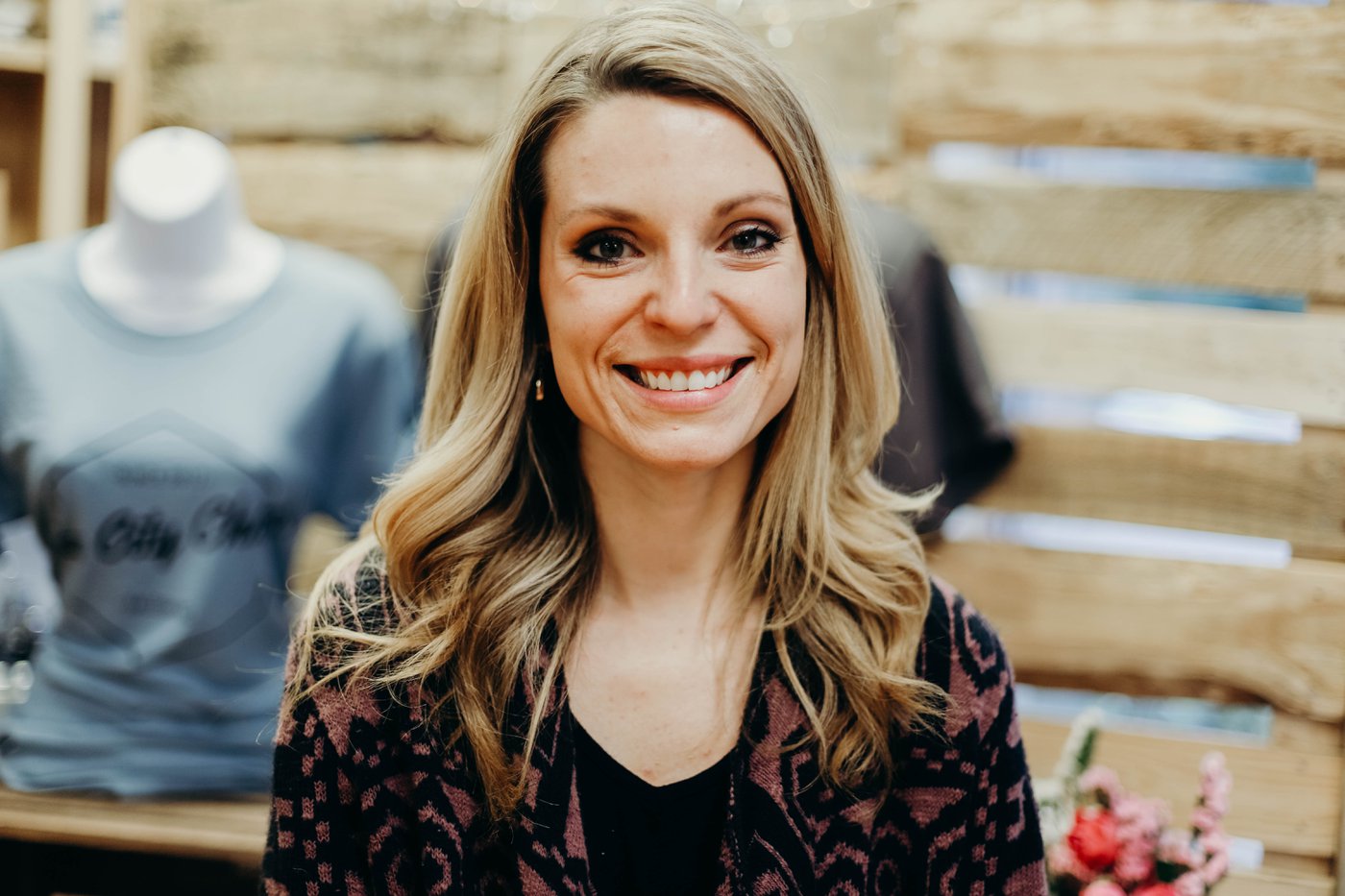 "Hey! My name is Nikki. I was introduced to New City through my sister Brittney and brother-in-law Brian. Since then, we've been coming regularly and have been blessed with the growing relationships that we have gained within the Church and the growth we have seen in our kids in the Little City ministry.
I met my husband John in middle school and we started dating our freshman year. We got married in college and have been married 11 years. After finishing school at Michigan State (Go GREEN!), we moved to North Carolina 9 years ago and love it here. I love hanging out with friends and family and my kiddos (Nathan, 7 and Hailey, 5). I also enjoy running, music, movies, and listening to podcasts :).
I have been a believer since a young age. God continues to reveal to me that He can do things through me that I could not do on my own. I continue to be a work in progress! He is sovereign and good and I desire to be someone that points to His glory. I am humbled and grateful to be a part of this great community!"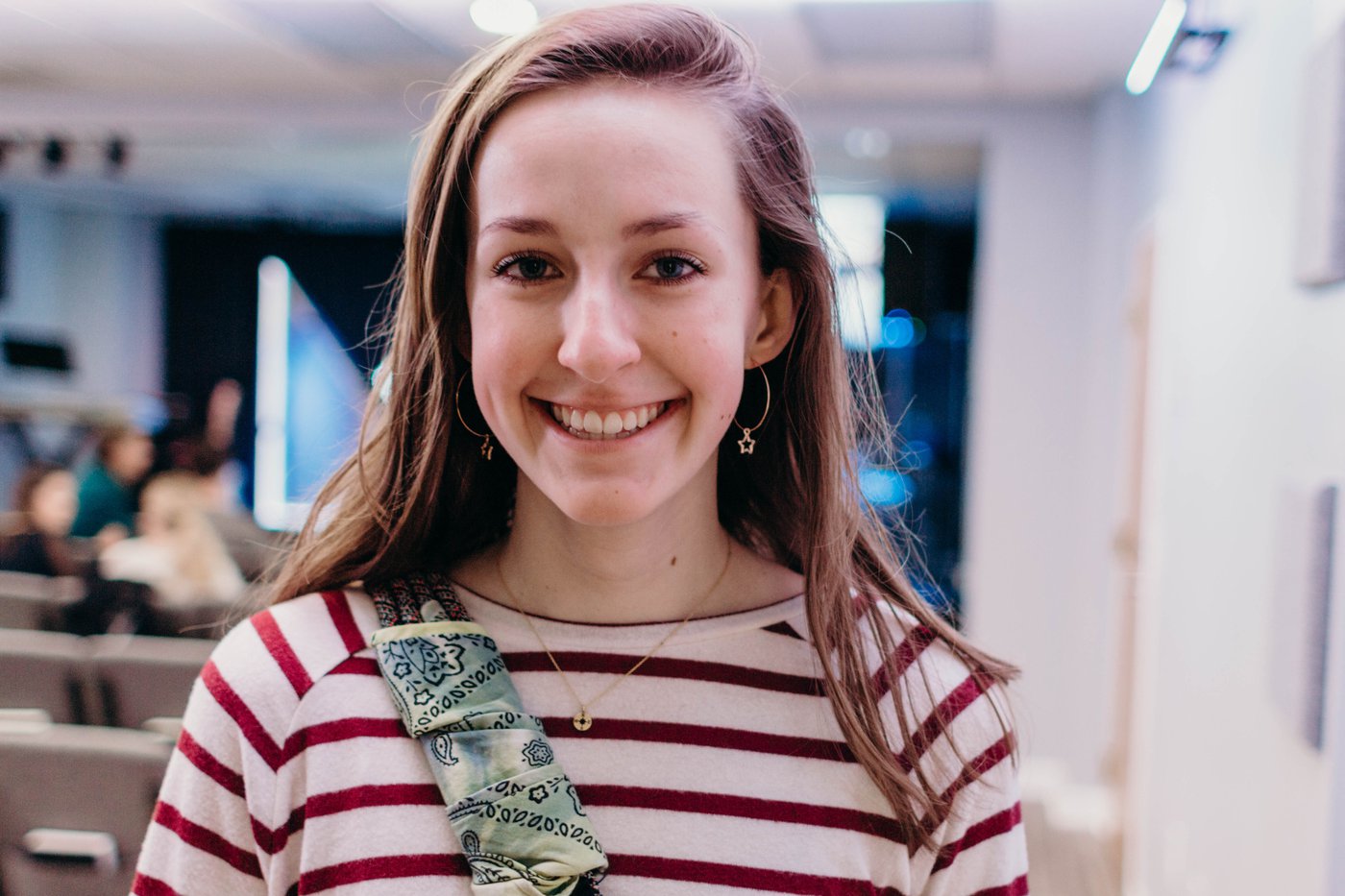 "Hi! My name is Erika and I have lived right down the road from New City Church my whole life. I am a freshman at NC State studying Parks and Recreation with a concentration in program management. After college, I hope to be a director of an after-school program or work with kids in some way. I enjoy hanging out with my friends at school and watching Netflix.
I started to come to New City Church because my brother, Jacob, was playing in the worship band and I wanted to see him play. I love coming to New City because I get to see my family every week, which is something I cherish. I find a sense of community at New City that makes me feel welcome and I'm excited to come back each Sunday. I also love serving in Little City and see God working in the kids here!"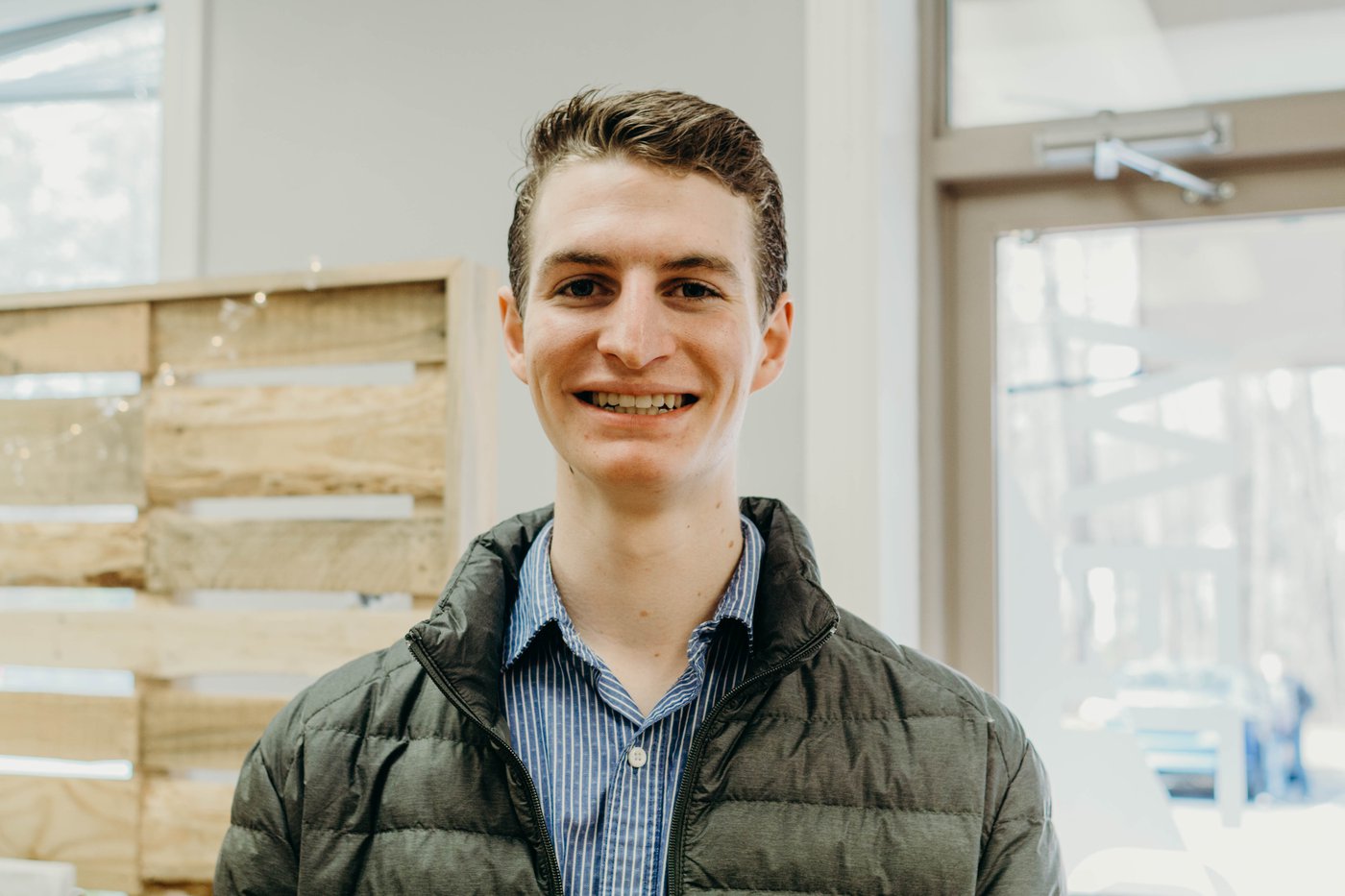 "Howdy. My name is Josh. I am a junior at NC State studying Civil Engineering, which I absolutely love. I grew up about 5 miles from New City Church in North Raleigh, so I am familiar with the area.
I love NC State sports (Go Pack). I am very active in the Student Wolfpack Club and attend every possible game, match, or meet I can. From basketball and wrestling to gymnastics and swimming/diving, you will find me there. I also enjoy playing basketball and ultimate frisbee. In addition to these things, I spend a lot of time running, biking, swimming, playing guitar, and juggling.
I have been attending New City since March 2018 because my roommate Kevin had joined the worship team. Since then I have experienced the incredible community at New City, and have seen God work in mighty ways. I can see that God has a bright future for us, and I am excited to see what he has in store."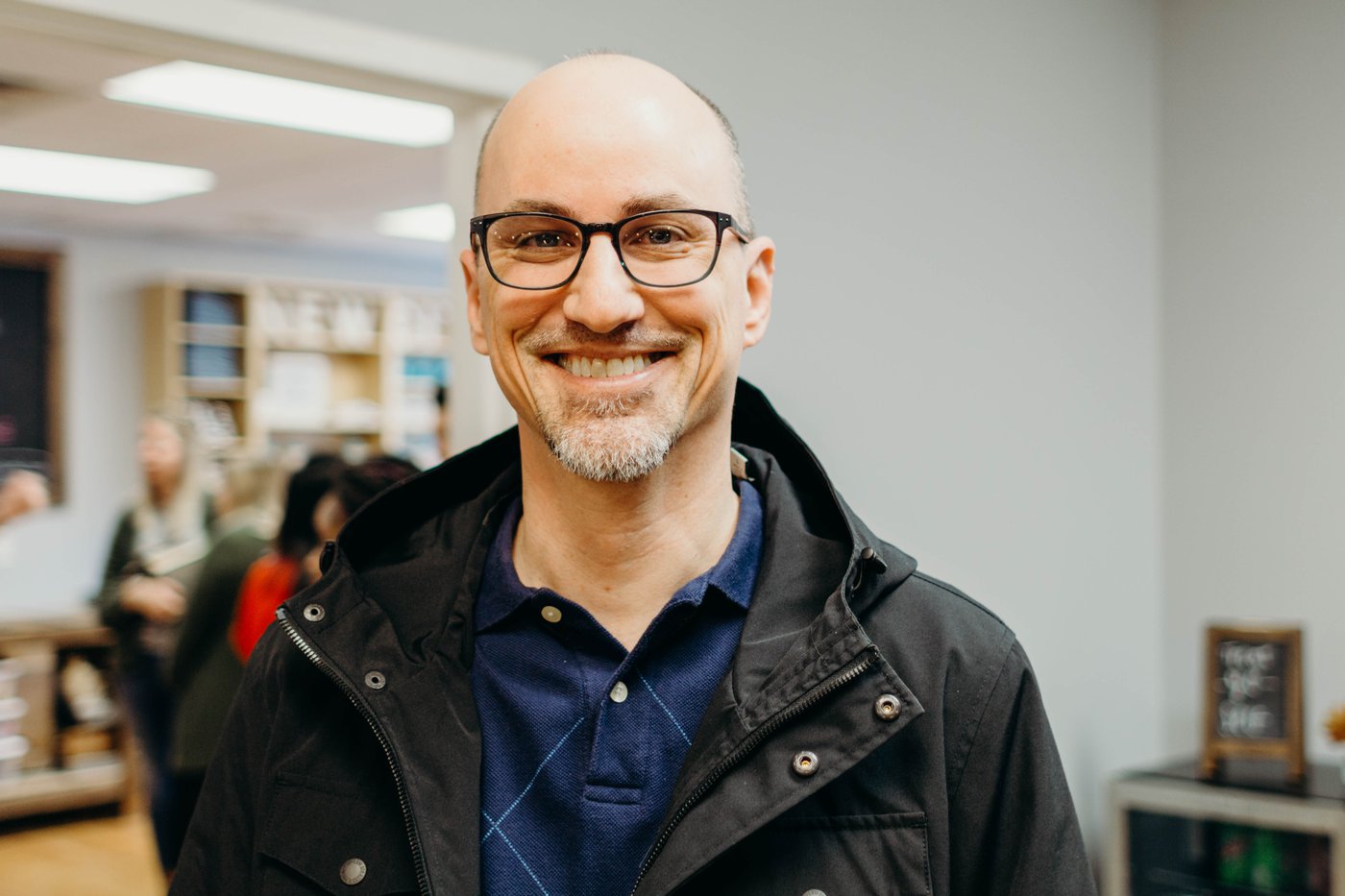 "Hi, I'm Ken. I've been married to my wife, Lisa, for 25 years. We have two kids (Jacob and Erika) who both attend NC State and as well as a cool dog named Wembley. I have an electrical engineering degree from Georgia Tech (Go Jackets!), but I don't use it much anymore as I now have a small business I run out of my home. For fun, I like to watch Premier League Football, listen to music, and read historical fiction books.
I first came to New City to see my son Jacob play guitar in the band. I must admit, I was a little wary when I first walked through the door. But it didn't take long before I felt the presence of God and the love of His people and I knew this was the place for me. Since then I've joined a Community Group, made some new friends, and even brushed up on my trivia knowledge!"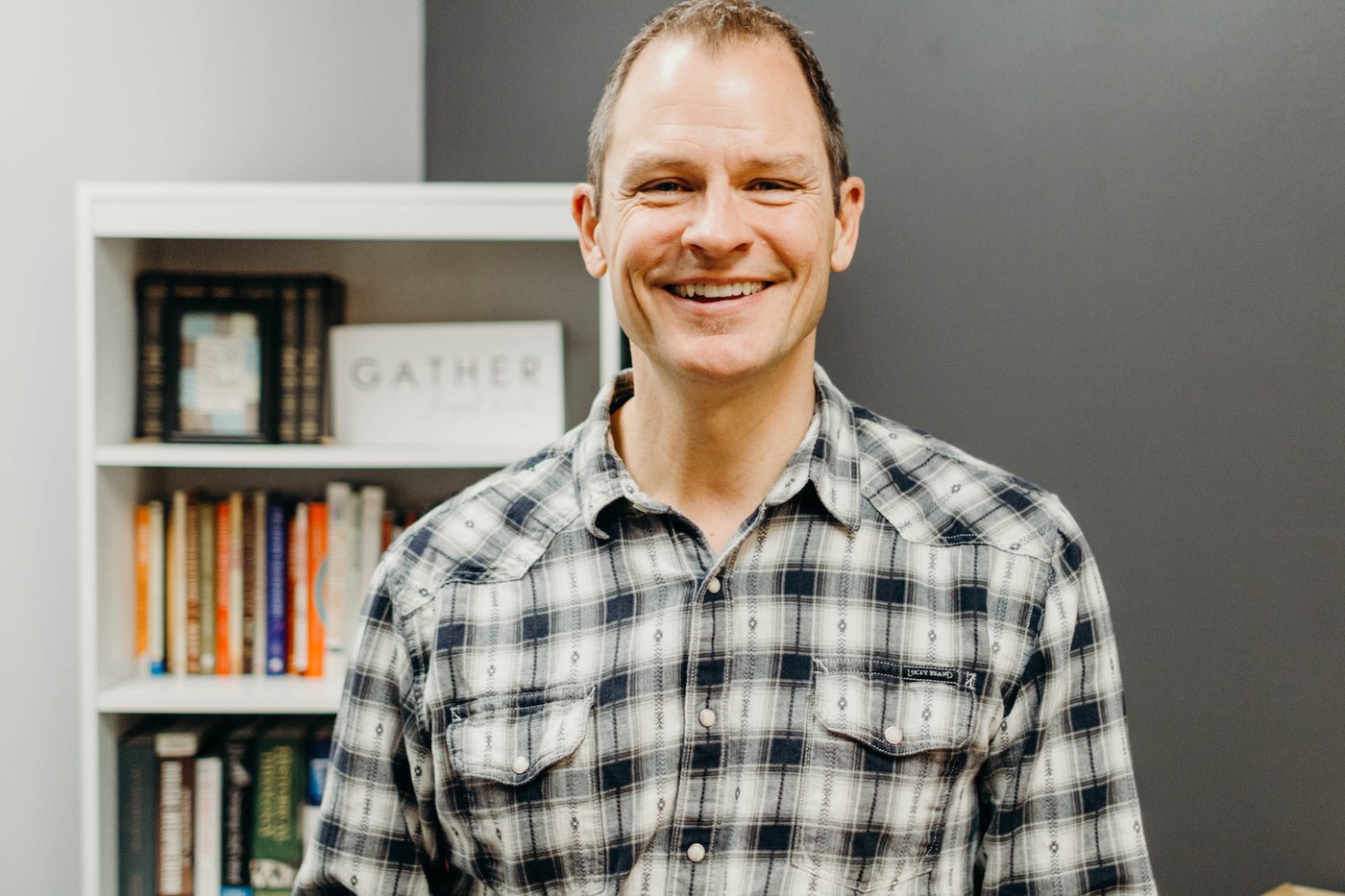 "My name is Seth. I attended UNCW (before pastor Dylan was even born) and at that time, it was North Carolina's best-kept secret! During my tenure at "The Dub," I was a Collegiate Varsity Cheerleader for four years. Having played sports all my life, this was by far the most grueling thing I've ever done! After graduating college with a business marketing degree and a minor in biology, I went to work for Southern National Bank and worked in Raleigh for 3 years. The experience I gained as a banker was invaluable but I had to get out and sell something! So, I did! I got into selling drugs; legal drugs people, pharmaceuticals!
My Dad is a retired physician (internist) so I've always had a passion for medicine. This was one of the best decisions I've made in my professional career. I can't think of anything else that is more rewarding than helping patients obtain novel and cutting edge therapies. The greatest accomplishment in my life (other than coming to Christ) is meeting my incredible wife, D'Lynn! I did marry late in life and glad I did because I know that God had put me with a strong woman who loves the Lord and keeps me in check (and that's a full-time job)."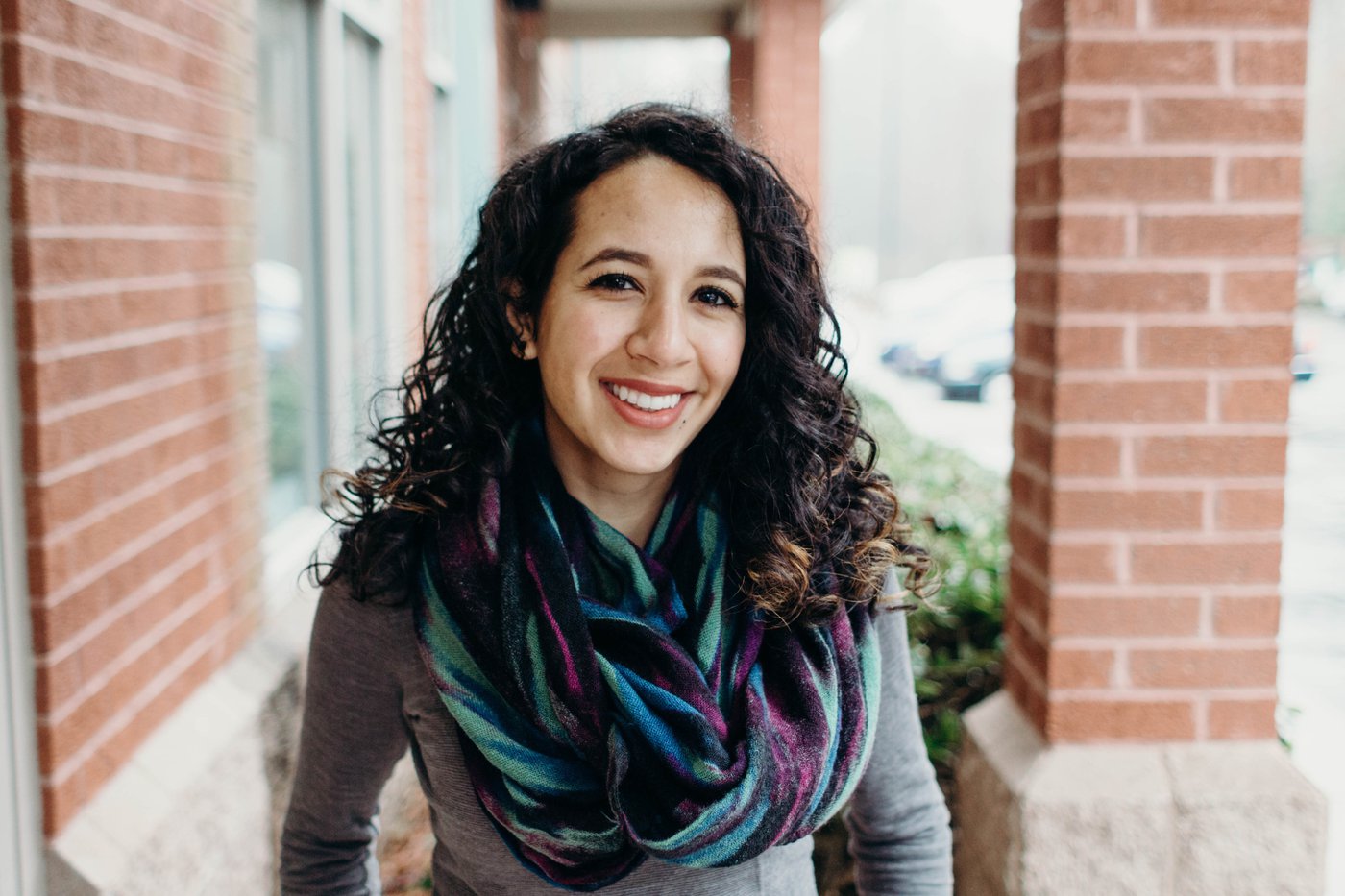 "Hi! I'm Adrianna. I've been a part of New City even before it's launch in April of 2017. I got connected through Melissa, who is Christina's (Pastor Dylan's wife) sister. I asked Melissa where she went to church and I decided to join her one weekend. So glad I did! New City originally met in the Dodson's home and that's how I instantly felt when I started attending. I'm originally from the Philadelphia area, I came to the Triangle six years ago to pursue my career in nursing. I'm currently working as a Registered Nurse at Duke while pursuing my nurse practitioner degree at East Carolina University. If you run into me at New City I will likely be serving in Little City or loving on the babies any second I get."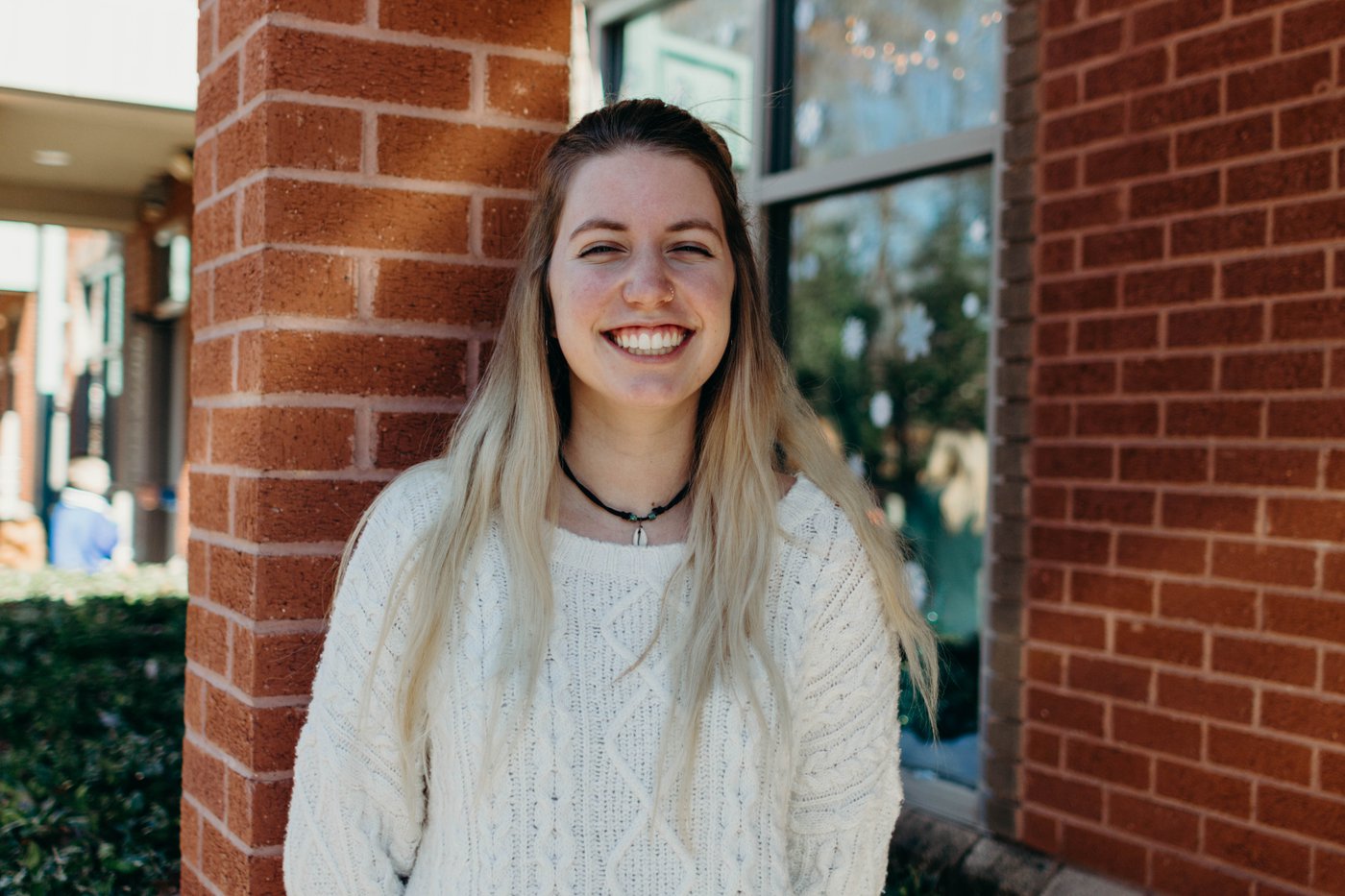 "Howdy folks! My name is Jillian, I have lived in Wake Forest since I was 7! Currently, I go to Southeastern Baptist Seminary in Wake Forest and am in the Elementary education program. At this point I am leaning towards possibly becoming a specialized teacher, helping children who may struggle with reading or writing. All I know is that I love love love children! I visited New City because my cousin said I should come, and I felt welcomed into the family immediately. I have been attending ever since and have loved every second of it."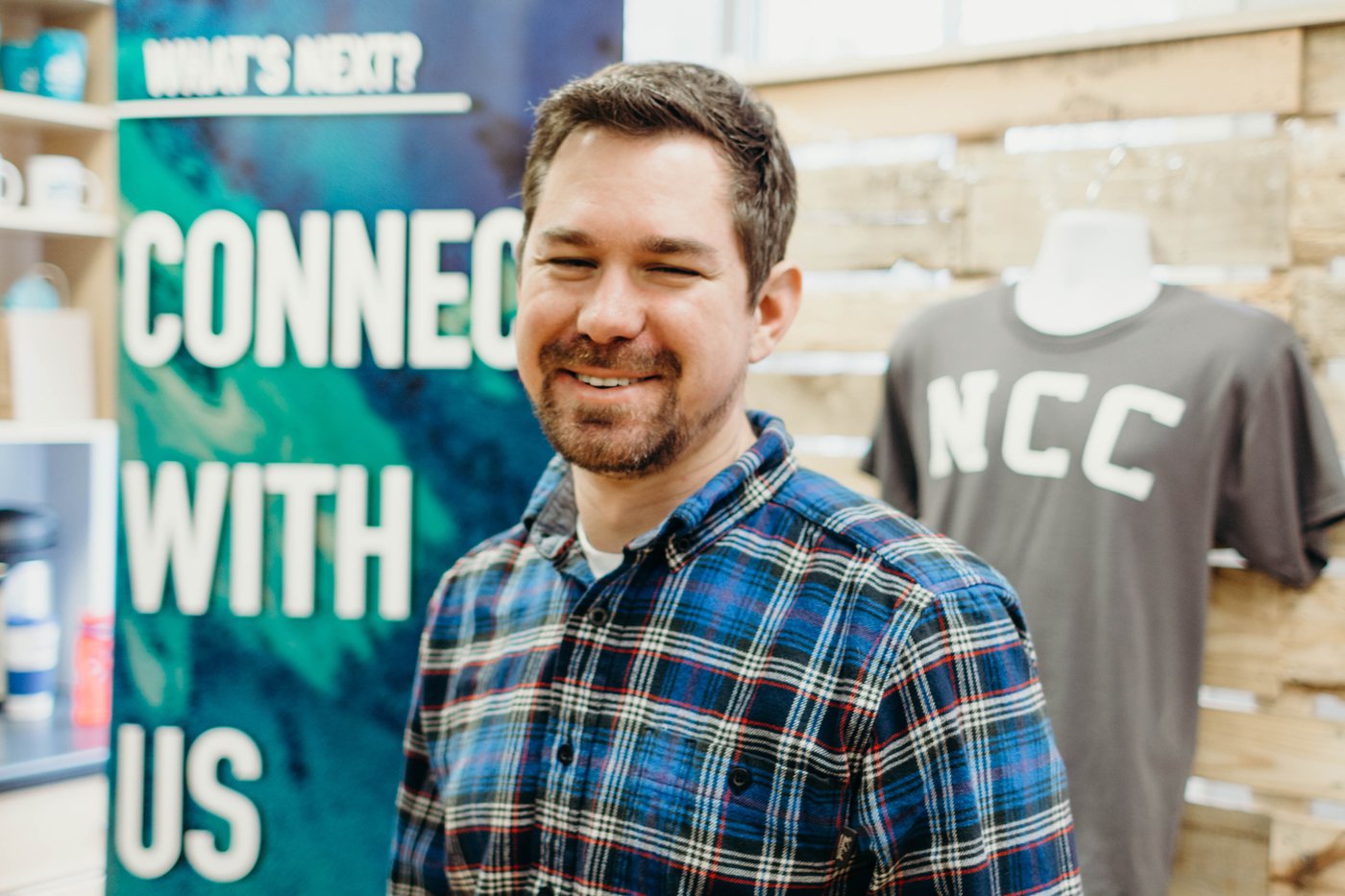 "My name is Jordan and I grew up in the Cary area with Dylan, who is my younger brother, and our youngest brother, Logan. It's also where I met my wife, Hannah. We recently returned from our "field trip" to Charlotte (we lived there 3 years) and are excited to be back in the area with our two-year-old daughter, Emma. I'm a human resources consultant for an HR consulting firm that works with small and medium-sized businesses to assist with HR needs, talent acquisition, and more. You'll always find me watching NASCAR races on Sunday afternoons, but I also enjoy video gaming and fishing in my free time. I'm grateful to be a part of New City Church and am thankful for the impact it has already begun to have on my family."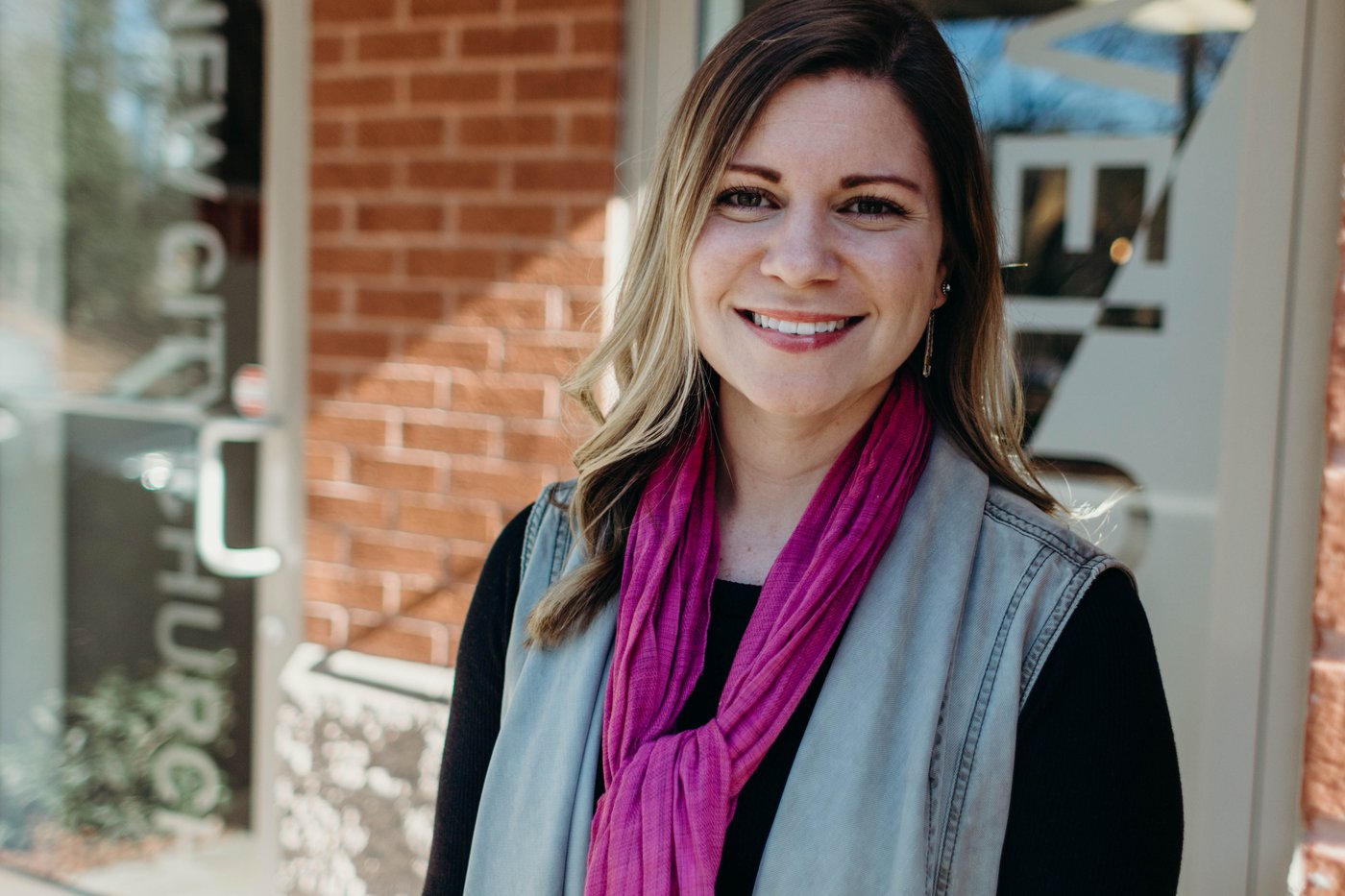 "Although not a Raleigh native, I've lived here for over 20 years at this point. I have six brothers and sisters. I'm a mama to 3 beautiful kiddos, Chandler (13), Nate (11), and Harper (3). I serve on the Social Media team at New City and my oldest daughter, Chandler, serves in Little City. I work as a Surgical Technician in Labor & Delivery, homeschool my son, and run my own business in Essential Oils and wellness products! Winter is my favorite season!! I have a snowman obsession and decorate several Christmas trees every year, including a Carolina Tarheel tree, GO UNC! I equally love coffee and dark chocolate! I have been so blessed to find the community here at New City for my family. We live in a broken world, and life hasn't always been easy for me. But God. He's so faithful and continues to lead me to where I need to be and place special people in my path to carry me through all the seasons of life! New City Church has been the hands and feet of Jesus and I'm so thankful to be a part of it."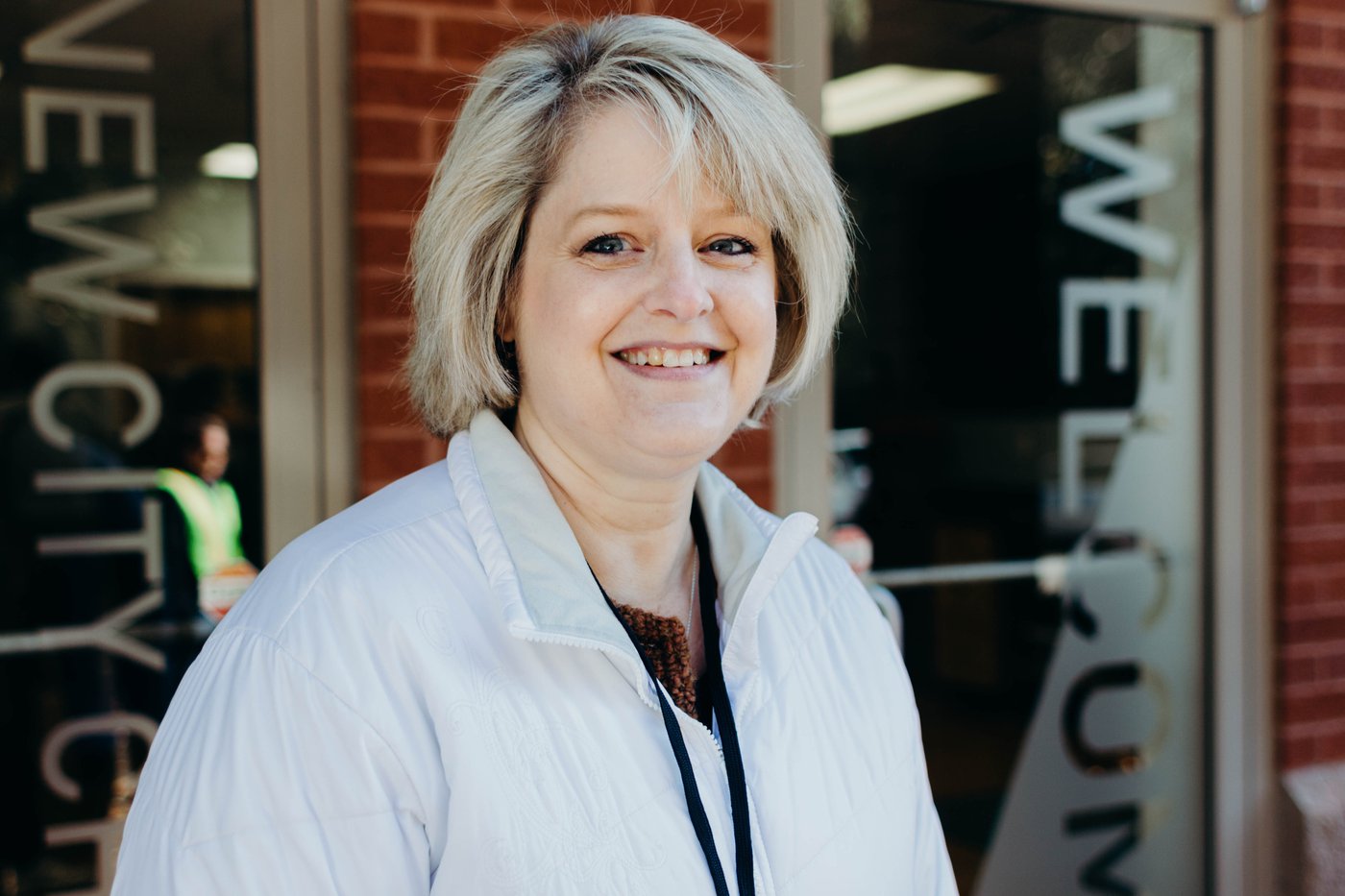 "My name is Colleen and I'm originally from a small country town in Western New York near Buffalo. I am a wife, mother, grandmother (Ya-Ya), RN and full-time NP student! I am the clinical team lead for sarcoma research at Duke Cancer Institute and I bleed DUKE BLUE. I came to New City Church because this is where my daughter and her family were attending, and I wanted to be with them every moment I could before they moved to Italy. Fortunately, we fell in love with the friendly faces of New City who have supported us after their relocation. One day, when I finally figure out what I want to be when I grow up, I hope to have hobbies again! I enjoy the outdoors, exercising, playing sports and game nights! It is very important to me to care for others. People don't care how much you know until they know how much you care."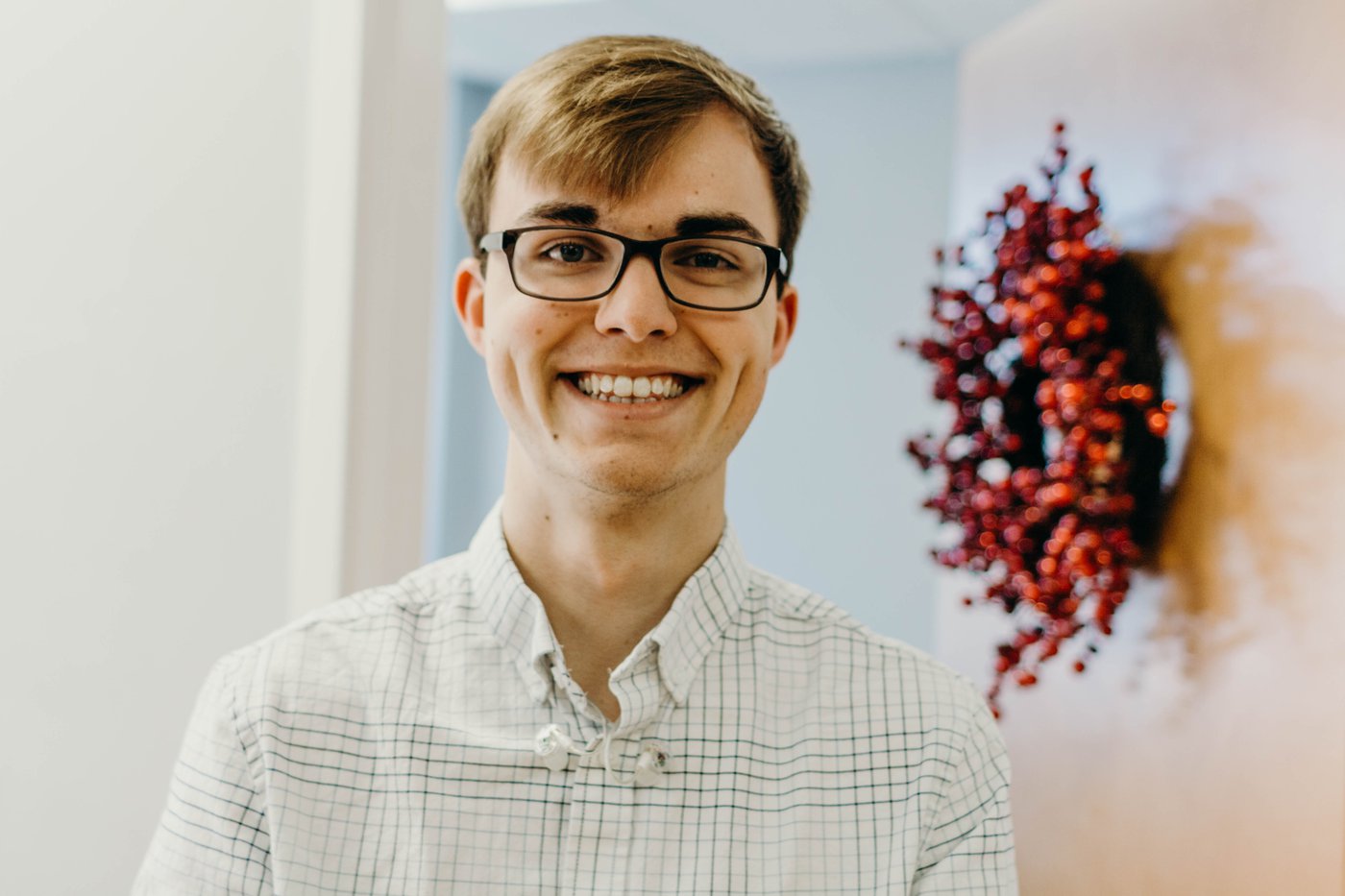 "Hi, my name is Jacob and I actually grew up less than 3 miles from where New City Church is located. Before joining this church, I was good friends with many of the college students and even lived with a few of the guys in one of the dorms at NC State. The more I visited New City Church with them, the more I felt called to join this community.
I am currently a junior studying chemical engineering, but I am also not a traditional college student. During the year 2018, I worked at Duke Energy for a little over 8 months as an engineering co-op (or intern) in the spring and the fall. I also worked in a lab at NC State for course credit during the summer between my 2 co-op rotations. Although I maintained my student status throughout the year, I never took a normal college class. It will be interesting to see how I adjust back to a regular schedule next January.
I am so grateful for New City Church, especially for all of the opportunities to serve it provides. I will never forget when Cameron George asked me on my first Sunday if I wanted to audition for the worship team. It was nerve-racking but really exciting, and I am so glad that I said yes. Playing the guitar on Sunday mornings is one of my favorite things to do."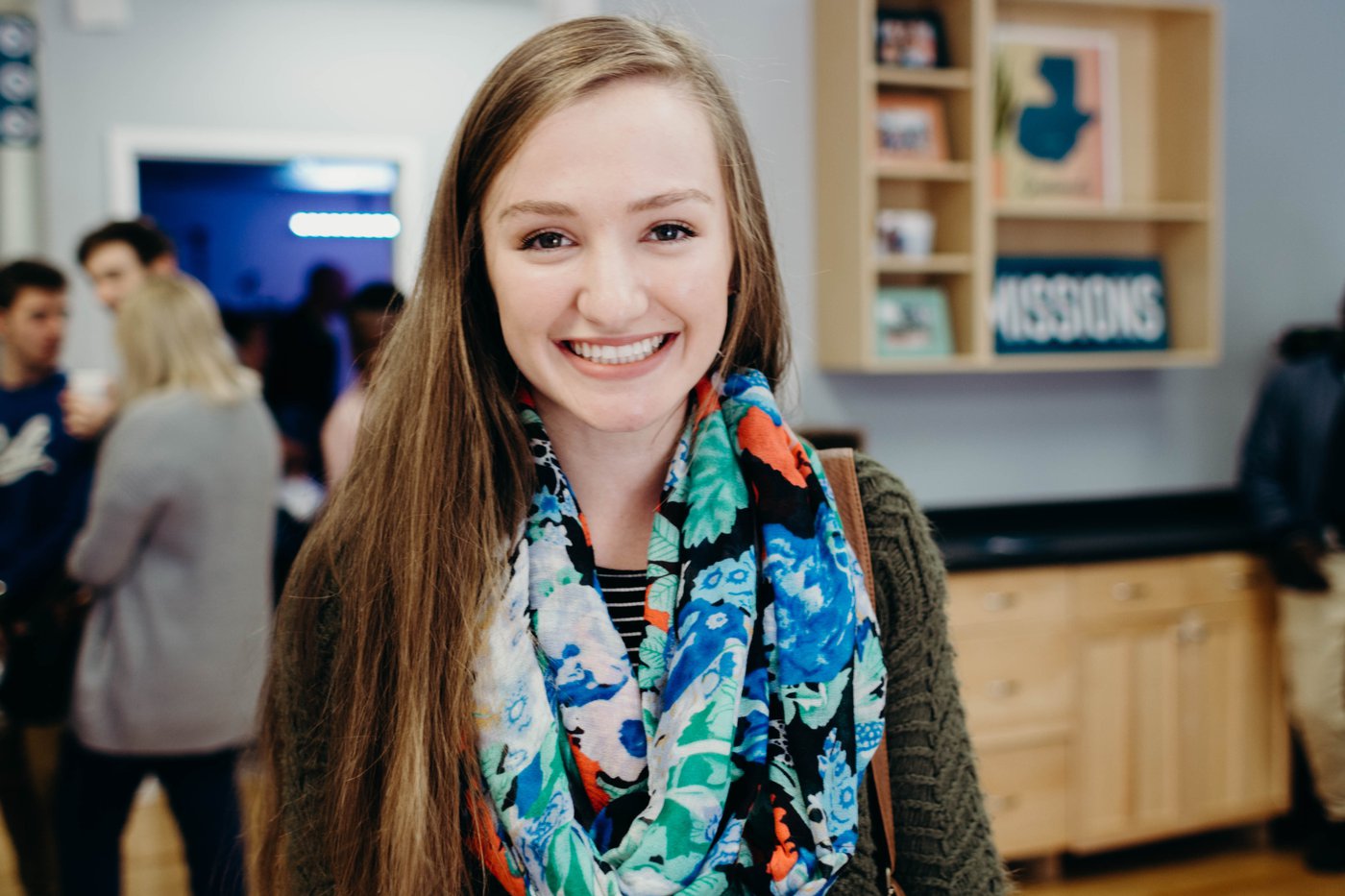 "My name is Madison. I'm from High Point, NC and am a sophomore at NC State studying business. I started going to New City Church because my sister and brother-in-law, Cameron and Taylor George (miss y'all :() were involved since the beginning and encouraged me to come too. I am so glad they did. I love the community at New City, the people here have always been so welcoming to everyone that walks through the doors. You can literally feel God's love the second you walk through the door, and I have never felt more loved by a church community than at New City Church. I don't have the slightest clue what's next for me after college, but I'm working on it."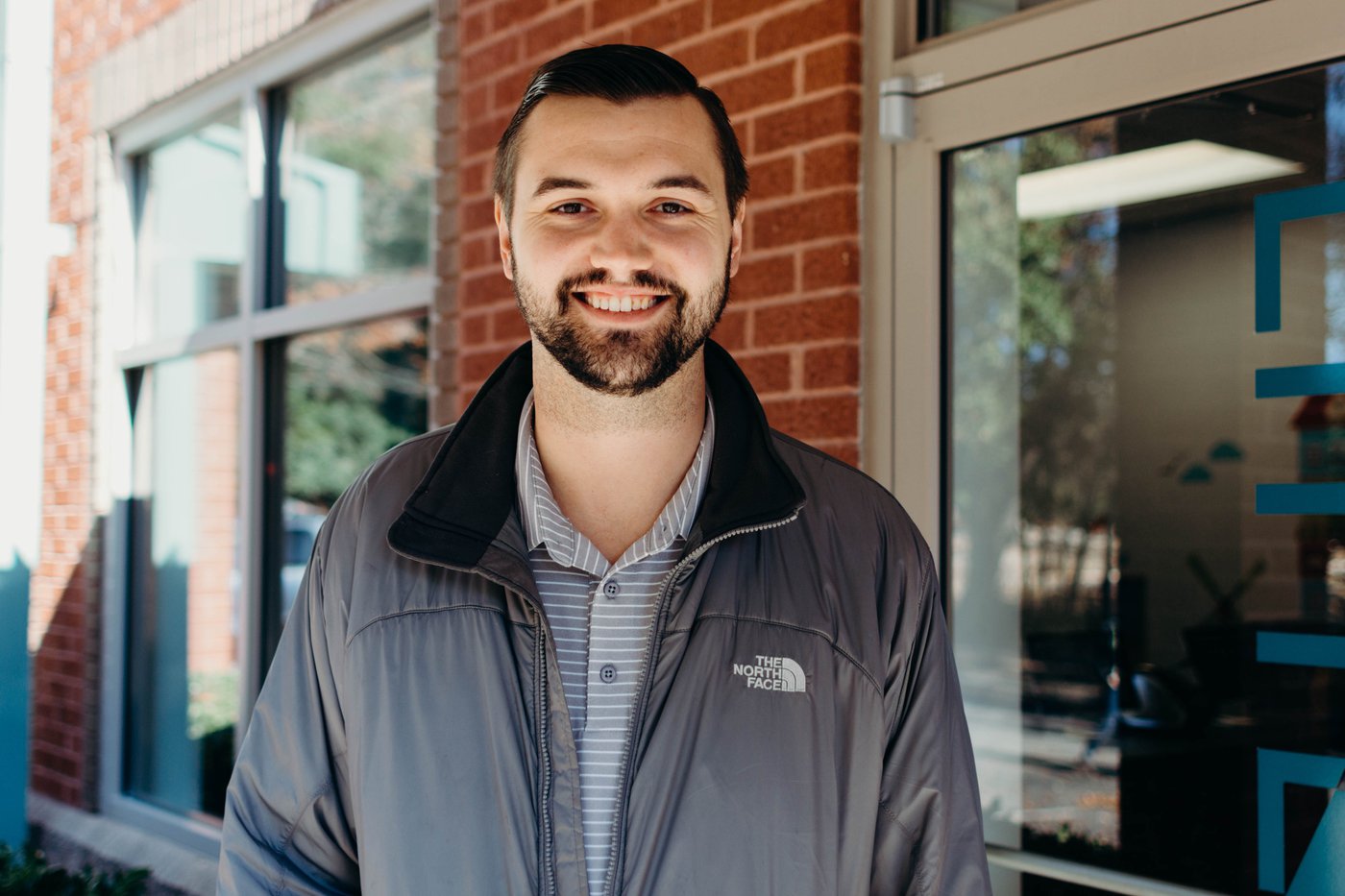 "My name is Brandon. I am originally from Richmond, VA. I was a chemistry major at Radford University and later attended pharmacy school at Auburn University. After finally graduating in 2018, my wife Brittany and I moved to Raleigh, NC to do this life thing. I work as a pharmacist and love helping patients and other healthcare providers. New City Church was the first church we tried out locally and have been coming ever since.
Brittany and I now serve at New City and continue to grow our relationship with Christ. As far as hobbies go, I love to fish, hunt, and do other outdoor activities. I occasionally try my luck on the golf course, too. I look forward to growing closer to Him and the continued fellowship at New City!"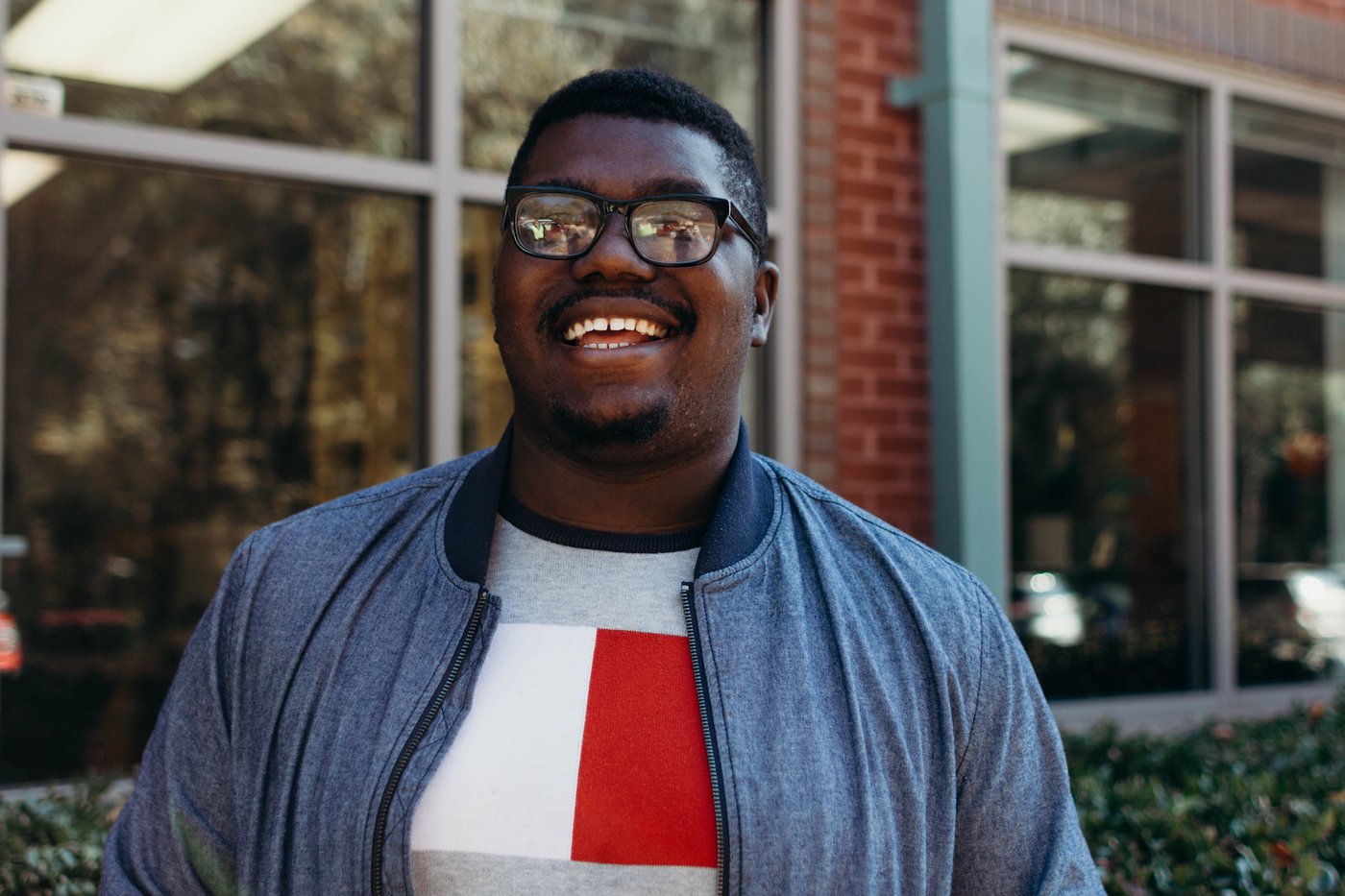 "My name is Sharod. I'm part of the New City Church family, and I am proud to be. When I'm not spending time with people from New City, you can find me at Freddy's Steakburger and custard where I manage to keep the building from burning down, or home where I am either sleeping, reading, or eating.
Food is one of the few things in this world that can bring people together, no matter the culture or heritage. If you can't tell, I'm not Italian but I enjoy eating pasta, pizza and everything in between. Having a nice cookout or dinner with people you love is one of my favorite things to do. If you ever catch me hanging around I'm more than likely talking or thinking about food.
Music is also one of the things I love to spending my spare time listening to, making, or learning about. I know that music is one of the central things that bring people of varying backgrounds together. From Kendrick Lamar and Lecrae to Skillet and System of a Down, music had a way to allow people to share emotions and thoughts. If you ever see me walking around, I am always willing to chat and share cooking tips."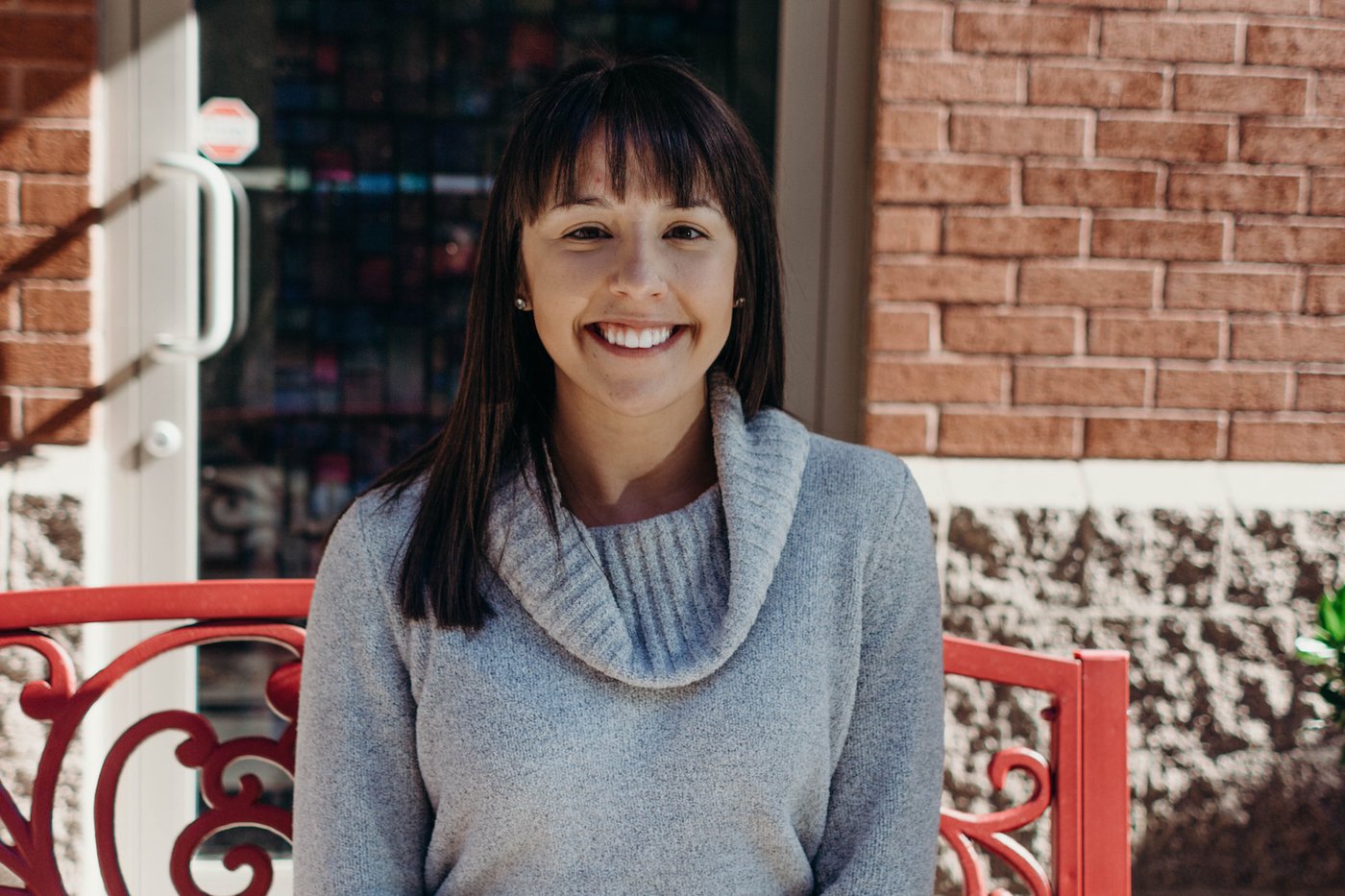 "Hi friends! My name is Brittany and I'm originally from Virgilina, VA - a lovely small town who made me who I am today. Three years ago I moved to the Triangle to work for PPD. There I work in medical communications and assist with corporate training. I enjoy uplifting our patients by answering their questions, enriching our new hires, and sharing joy along the way!
My husband Brandon and I spent our first year of marriage in Auburn, AL, while he finished pharmacy school. We moved to the Triangle this summer and were excited to find a new church family. A sweet friend, Danielle, invited us to New City Church, and we have been at home here ever since! You can find me smiling at the connect table, snapping pics for social media, or chatting it up over coffee (I'm the girl with the bangs hehe!).
I'll leave you with this—despite the struggle you are facing, Jesus is always greater. He carried your cross and He died for you and me, brother and sister. New City Church has truly blessed me, and I hope you'll find the same thing here, too."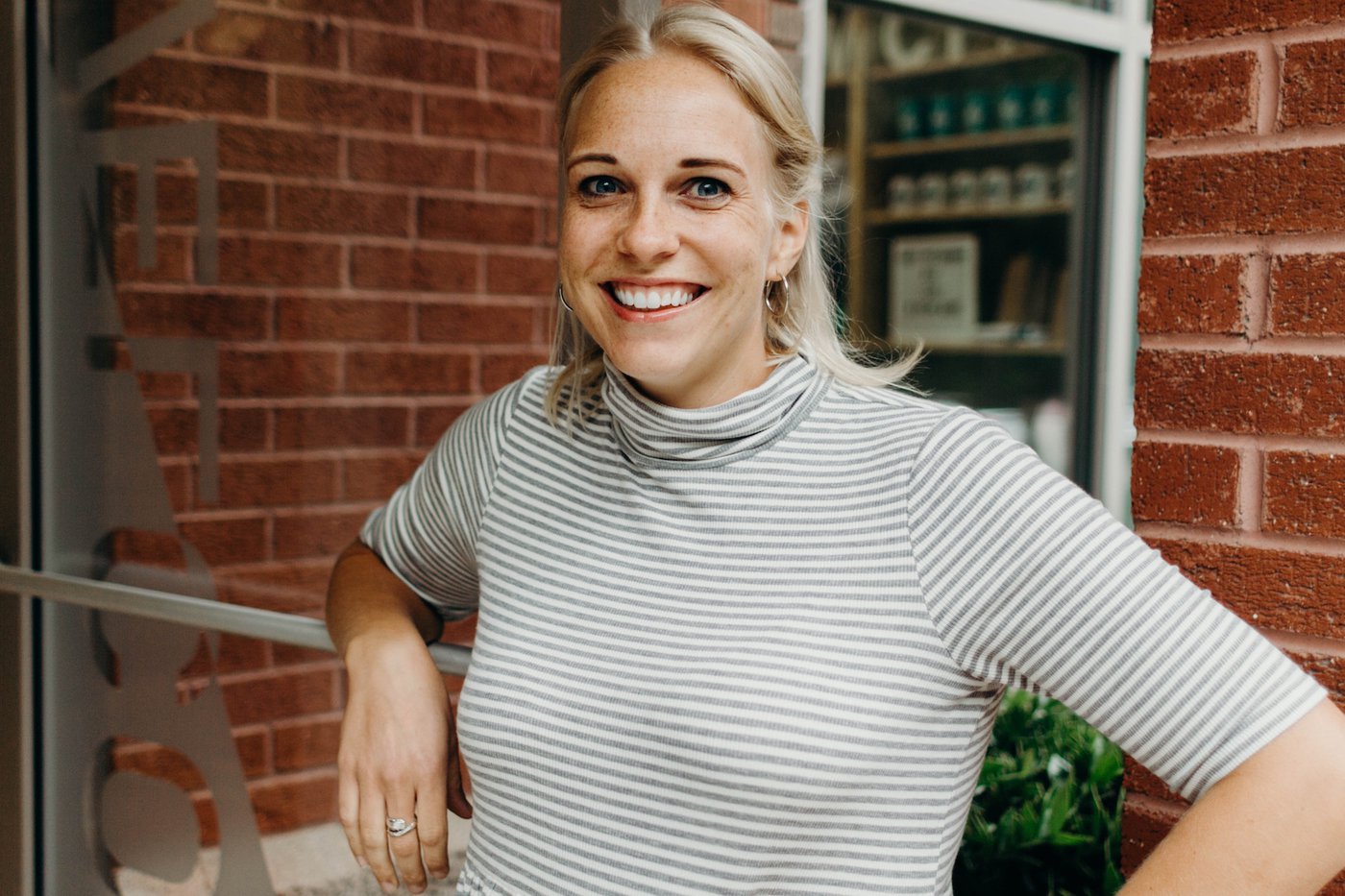 "My name is Emily and three things that make me happy are watermelon, the color orange, and Christmas music! I am from Grand Rapids, Michigan where I met my muy guapo husband Santiago. I taught fifth grade for three years and enjoyed starting my teaching career in my hometown. With Santi's job, we ended up moving to Detroit, MI for about a year and then Birmingham, AL for a little more than two years. We had no idea what living in the South would be like, except that they say y'all, drink soda, and monogram everything. We fell in love with Birmingham and had an amazing church community there. I taught kindergarten for those two years and barely survived! Just kidding, sorta.
While we were sad to leave Birmingham after those two years, we were excited to start our family in Raleigh. We moved to Raleigh in the fall of 2015 pregnant with our first son, Mateo. Mateo has filled our lives with love, laughter, and loads of laundry. We have baby #2 on the way and it's another boy! I'm not sure how I feel about not sleeping again with a newborn, but am so thankful for this new addition to our family. We have been with New City since the beginning and we can't think of a better church to call home. We have made lifelong friendships here and look forward to what God has in store for the future of NCC!"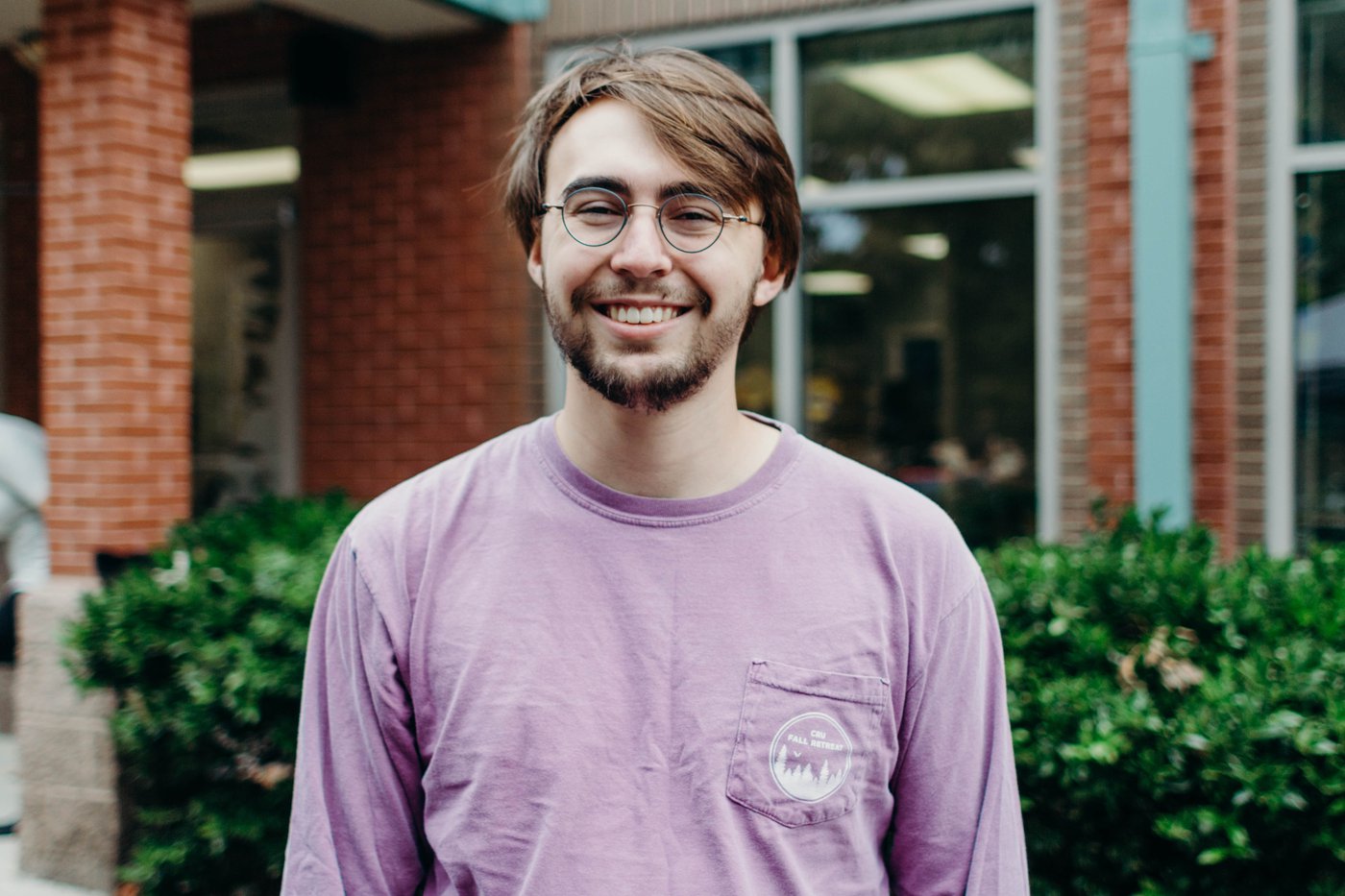 "My name is Sam Collis and I'm a junior at NC State studying Psychology. I'm super passionate about the brain, people, mental health, and how that all translates into living for the Lord. In my free time, I like to listen to music and search for new bands, play video games, and spend time with my friends and girlfriend Lindy. One of the things I enjoy most in life is learning about people and walking alongside them. I'm very thankful for New City Church and the way that God has used it in my life to grow my faith and community. If you see me please come say hi, I'd love you to get to know you!
"My name is Chris and I am a Technical Support Engineer at a local telecommunications company in RTP. I graduated from Appalachian State University in 2013 and moved to the Triangle shortly after. When not in the office, I enjoy biking, hiking, and kayaking. For my downtime, I normally learn about new tech or play video games. Friends often ask me computer or tech related questions, so feel free to ask! Mileage may vary with macOS. As one of the original New City launch team members, I can often be found serving or helping as needed around the church. I was one of the team members that had the opportunity to visit Guatemala and establish relationships in the area. Although we did have a couple of passports and items stolen, the trip was still considered a success. If I have not spoken to you yet, feel free to say hey!."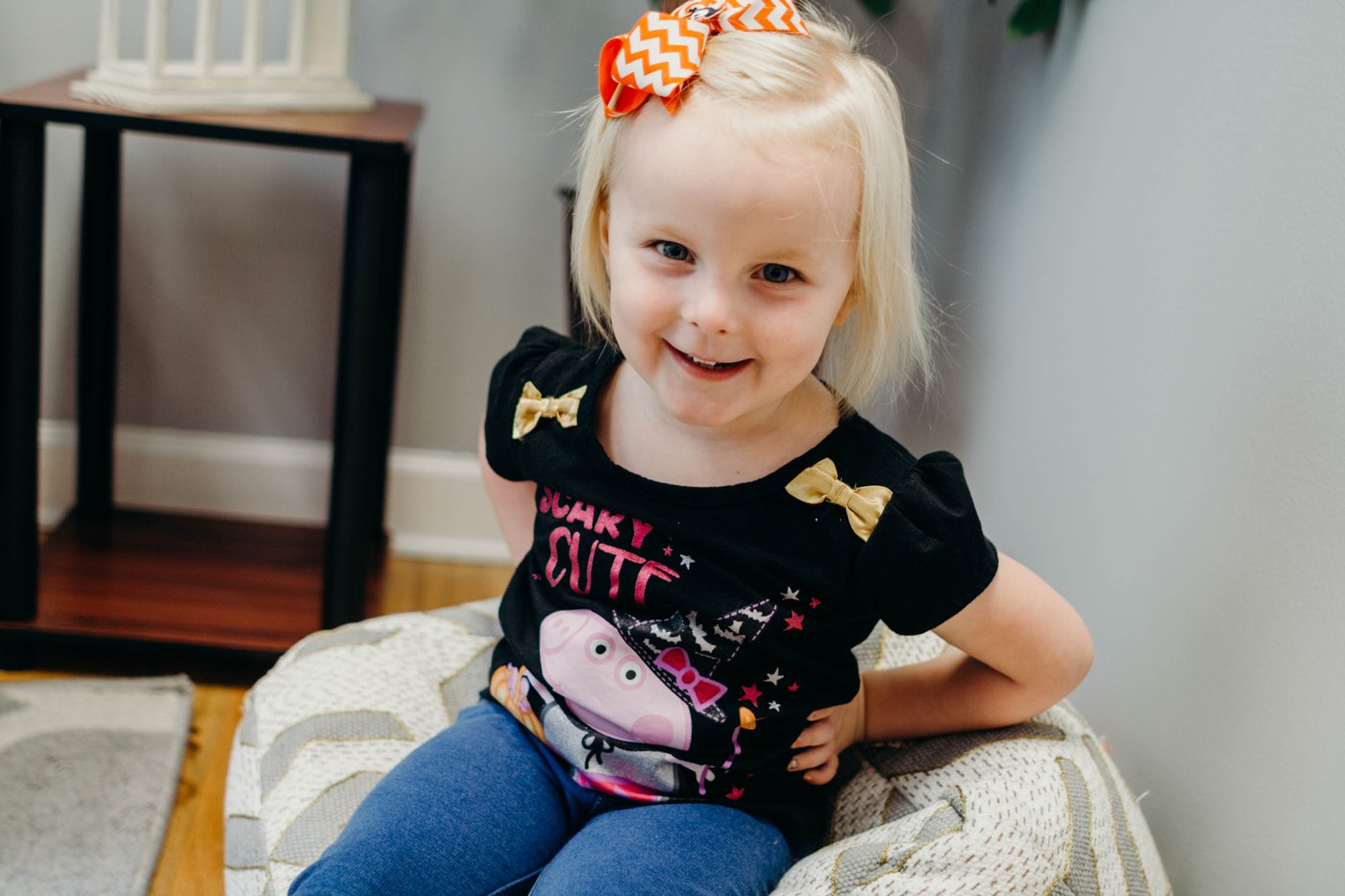 "I'm Finley. I am 3. I have a Mommy and a Daddy. Mama is the boss and Dada watches football. I love my baby brother Roman and my cat Phoebe. My favorite color is green and my next favorite color is purple. My favorite thing is to go places and I really like to go to Chick Fil A. I love New City Church because I see my friends and I get to paint dots (paint with dot markers), and I get to play the drums. My Dada preaches the gospel."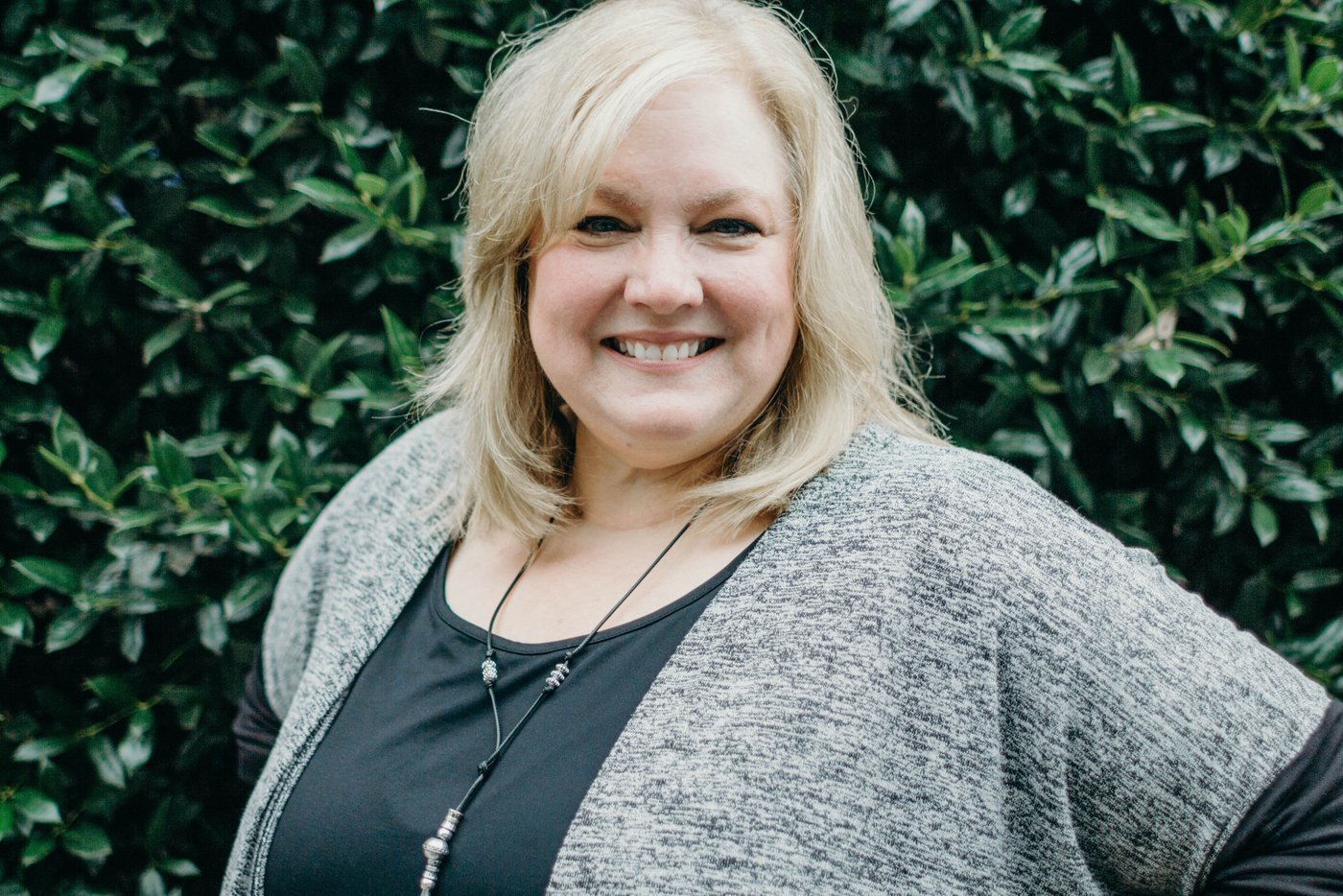 "I'm Debbie. I've loved being a part of New City since the beginning. What an adventure! I've also been on a personal adventure the past few years as I launched my own business. After 16+ years in church ministry as a communications & production director/specialist, I struck out on my own and launched Dodson Communications. Basically, that means I provide career & communications services to individuals and organizations. The bulk of my work is spent as a job search advisor, a resume & LinkedIn writer, an interview coach, and as a career strategist/consultant. I also assist small businesses with social media, and I'm DISC certified to assist others in understanding personality/behavioral, work, and communication styles (all favorite teaching topics of mine!). Overall, what I really love doing is helping people flourish.
I still have a really big heart for ministry, especially helping people connect the dots between faith and real life. I love teaching the Bible in practical ways that I hope provide real hope and encouragement in the midst of life's everyday-ness and messiness, and in ways that help us love Jesus more in the midst of it. And when I'm doing that, I find that I flourish as well. Finally, I'm also Dylan's mom, and I hope I've played maybe a small part in his flourishing as well. :)"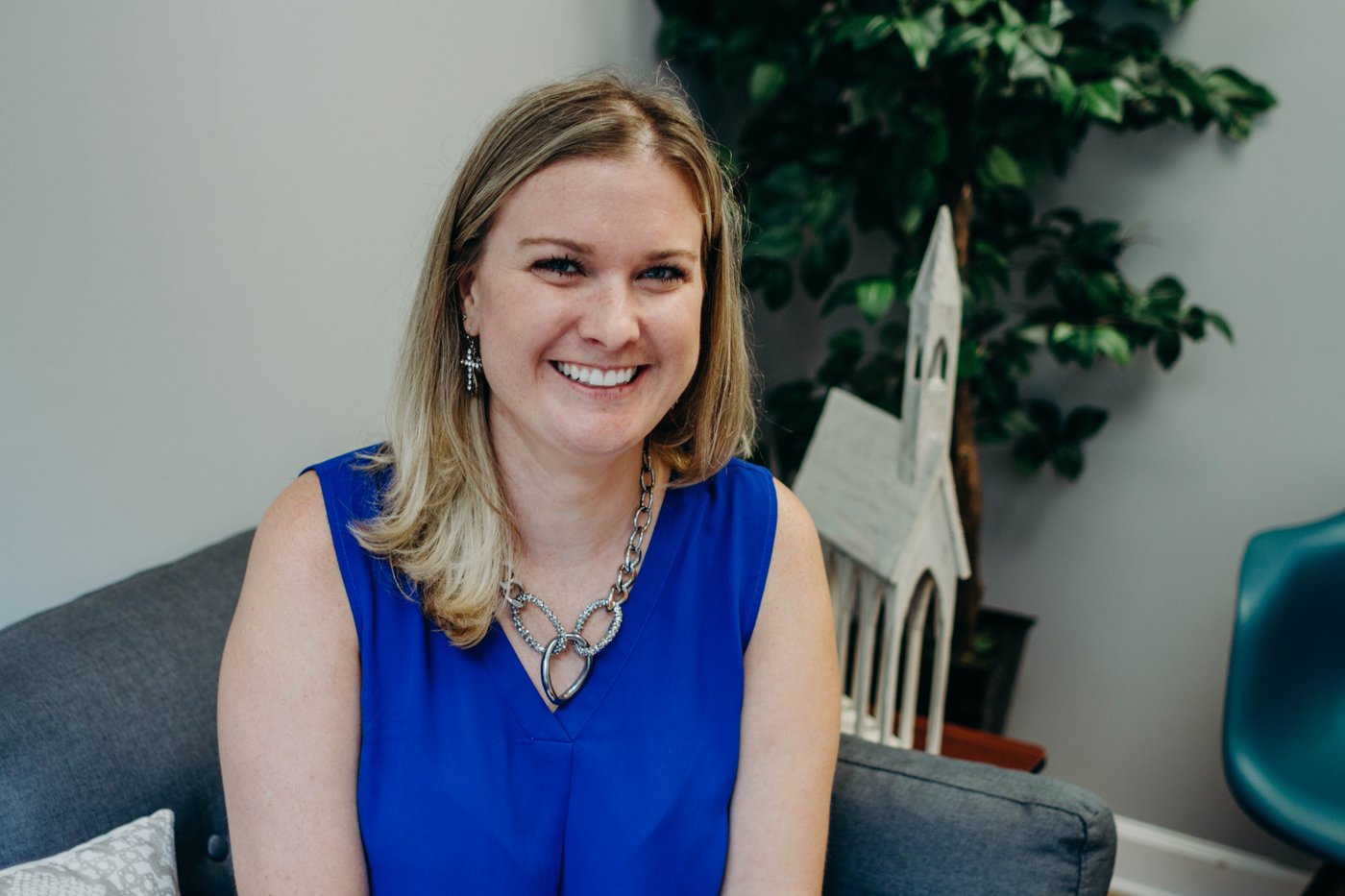 "My name is Katie. In college I studied Human Services, not knowing where it would lead me. It was then I began to recognize what I now know to be my spiritual gift; serving others. I interned working with the elderly and in the schools with special education students. After completing undergrad I enrolled in a Master of Social Work program. I went on to be a caregiver/home health aide for the aging population. I have also worked in the foster care system as well in school system assisting special education high school students figure out what is next for them be it employment, military, trade schools, and/or college. Because of our recent move to Raleigh/Durham I have recently accepted a position as a one on one aide for a student who has physical limitations and uses a communication device. I am looking forward to helping her be successful among her peers. My biggest dream in life is to start an enterprise business that is essentially run by those with any type of disability, with support from peer to peer interaction."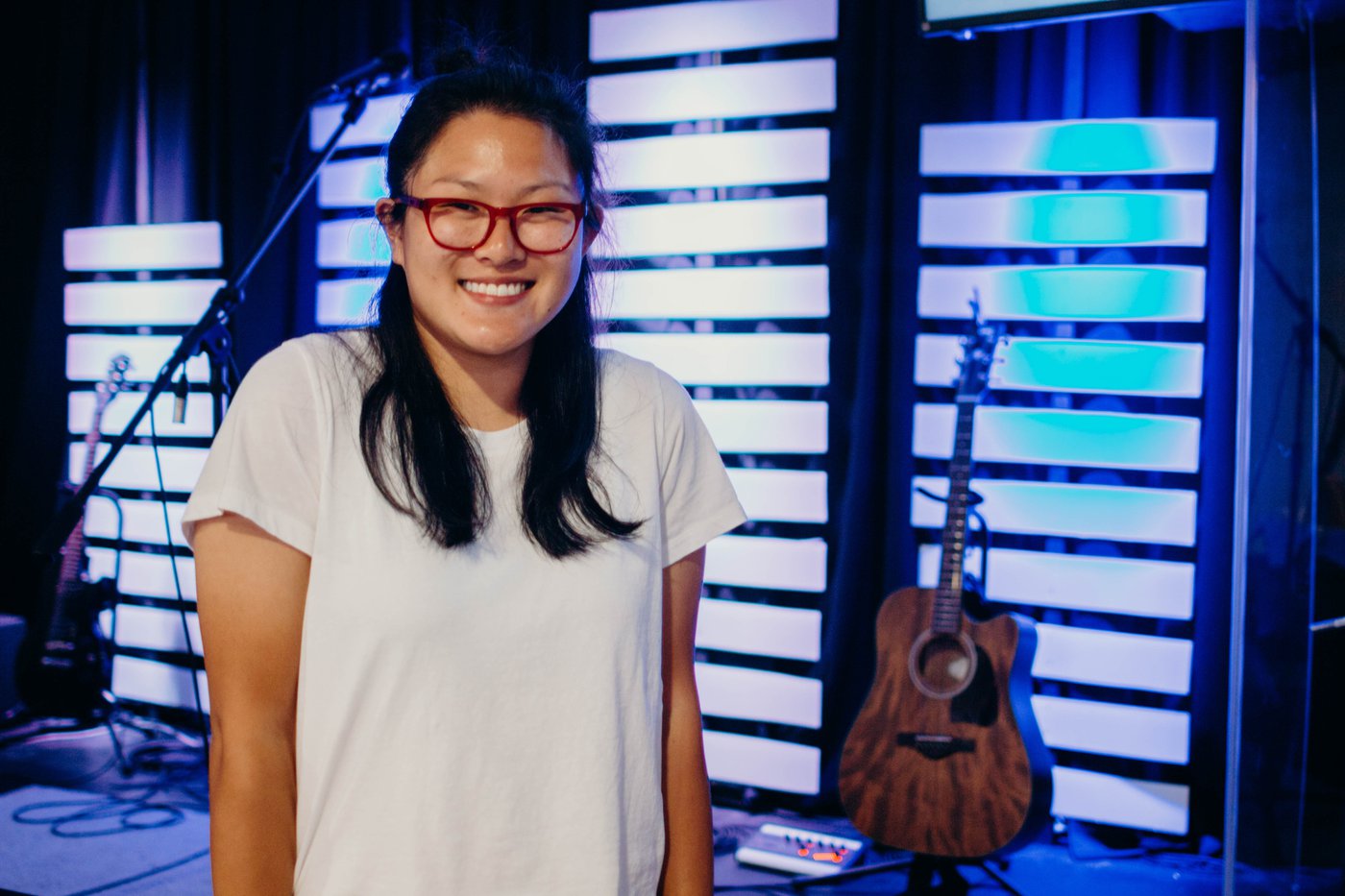 "My name is Kaitlyn and I'm a junior at NC State (go pack) studying parks and recreation with a concentration in non-profits. I love to sing, play guitar, drums, and occasionally violin. I grew up going to church every Wednesday and Sunday with my parents but didn't really start my own personal walk with God until freshman year of college. As a new Christian, it was important for me to find a church community that I could get plugged into right away. Fast forward about 3 years and Kevin reached out to me and asked if I wanted to play drums at New City. I've known Kevin since 3rd grade and was good friends with him all throughout high school (we played in the worship band together back then too). I can honestly say that I've never felt more at home and welcomed to a church. New City has been such a blessing these past few months and I can't wait to see it grow!"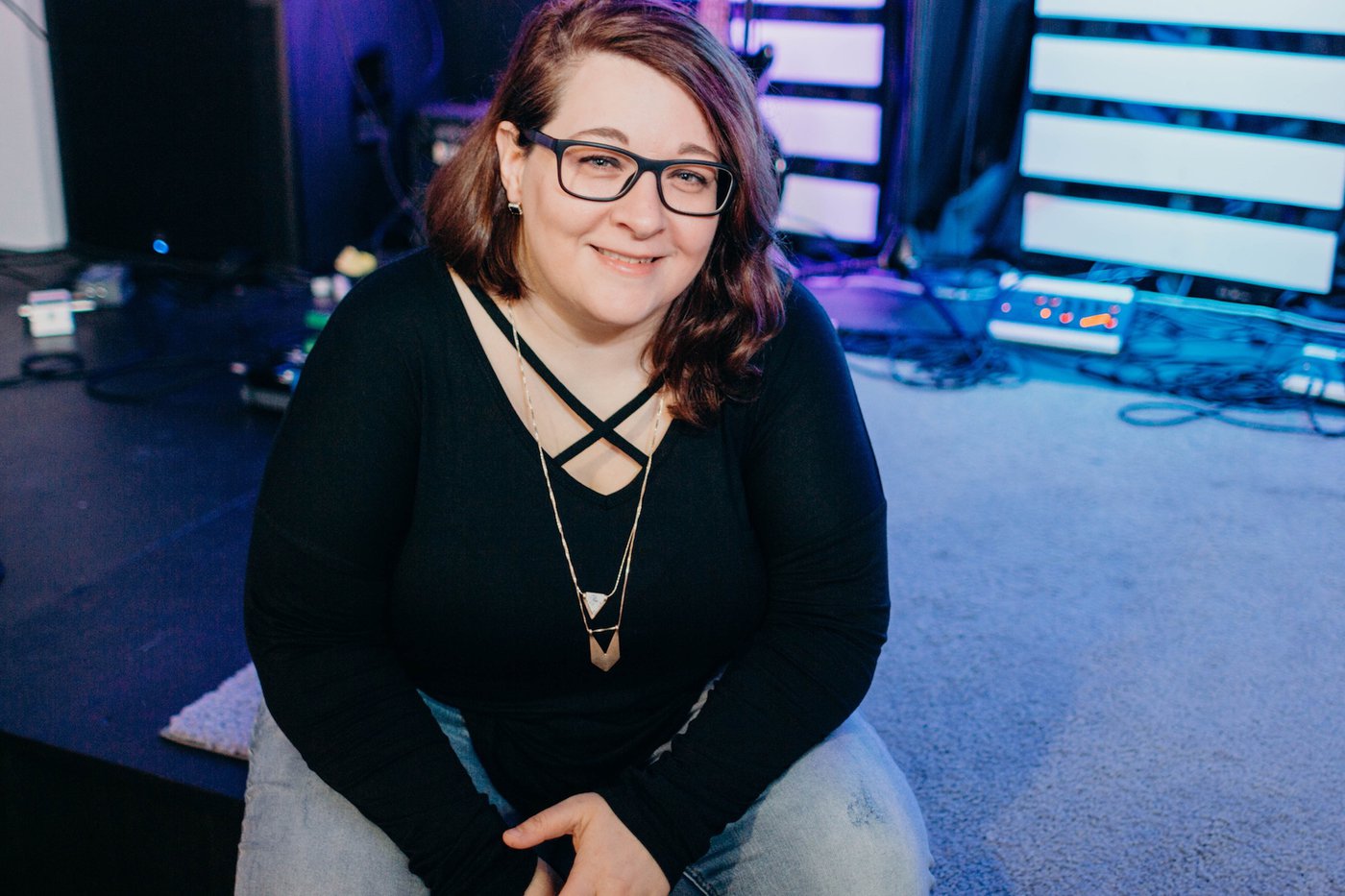 "My name is Beth. Music has always been part of my life and I love singing wherever I go. I also play bass guitar. It was two weeks after I picked up the bass for the the first time that I was playing in the worship team with my Dad and brother at our church growing up. I am a naturally shy person so playing in the worship team helped me break out of my shell. Family is also a big part of my life. I am the oldest of five children of a blended family. Put us all together, we can be a loud obnoxious bunch, especially if all the dogs are present. We get together often and have dinner, we may swallow a dog hair or two. Haha, no joke! We play games and end up changing the rules to make them more exciting. Monopoly is practically banned in our house now.
I have also been blessed with a job that I love. God has placed me in a position with providing pleasant and meaningful activities that meet the needs of elderly residents. The most important activities to my residents is music and wait for it….puzzles (you thought I was going to say BINGO didn't you?)! I have learned to loosen up, act silly, sing in public, dance, and slow down. Life is so precious and I do not want to take it for granted. Working with the elderly for the past five years has really guided the real me out. In the next couple of years I plan to become a Certified Activity Director."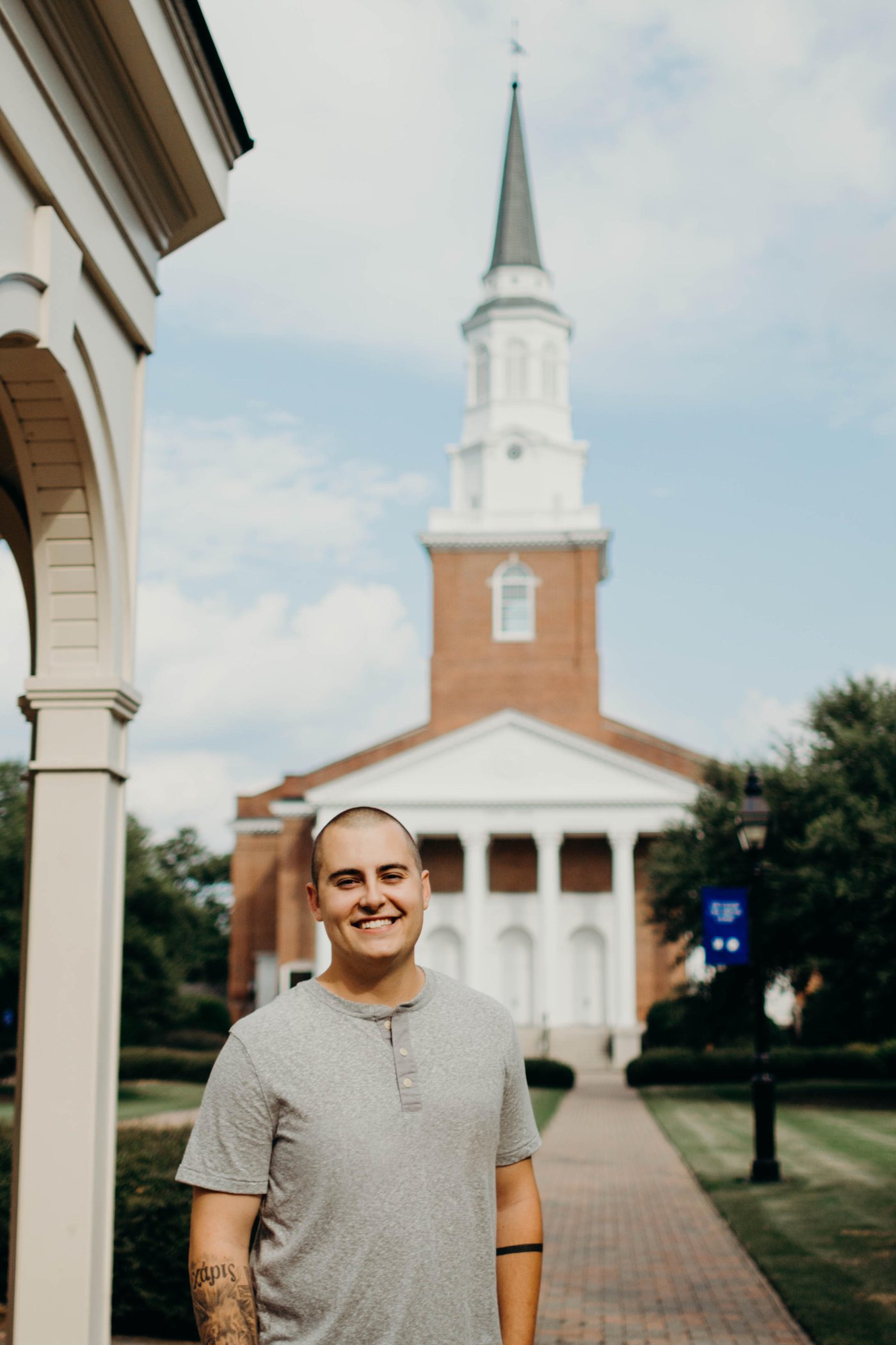 "As a graduating senior at Gardner-Webb University in May of 2016, New City Church followed me on Twitter and certainly peaked my interest as a new church launching in 2017. I thought I wanted to do church planting and the timing was right, so I reached out to Dylan and a few months later, joined the launch team. Fast forward to today and I am beginning my third year of seminary and my wife and I have been with New City from the beginning. I have been blessed with a staff position, serving and loving the local church, and an opportunity to learn more about ministry than I ever have. My "thoughts" of church planting have transformed into a passion and my goal in the coming years is to plant a church in Triad area of North Carolina that would go on to plant other churches around the globe. I am beyond grateful for the opportunities God has given me through New City Church."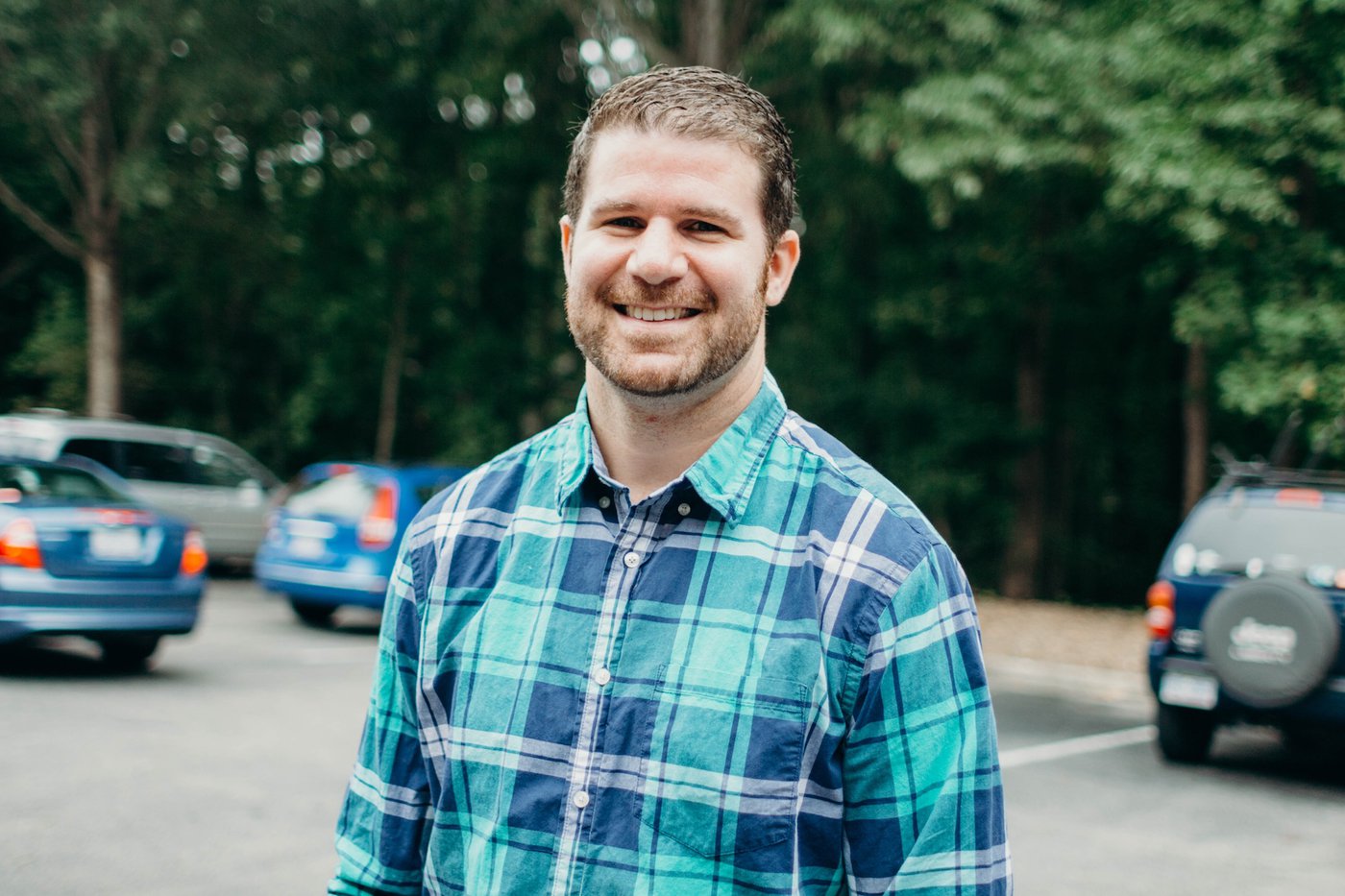 "My name is Jason. When people first meet me they often think that I am introverted and soft-spoken, but once comfortable my witty sense of humor and calm demeanor come out. I was born and raised in West Michigan, a lake town called Grand Haven. I guess you could say I am not afraid to follow God's lead in my life. I am the first of four generations to leave the comfortability of "home" when called to. Though I always wanted to move somewhere warmer and out of Michigan, God lead me in the opposite direction to draw me nearer to Him and meet my loving wife, Katie. After three moves more north into a colder, snowier Michigan, God answered my/our prayers. Now we have been blessed to start a life here in Raleigh/Durham. Although we have left our families and familiarity, we are grateful to have found community and family at New City Church."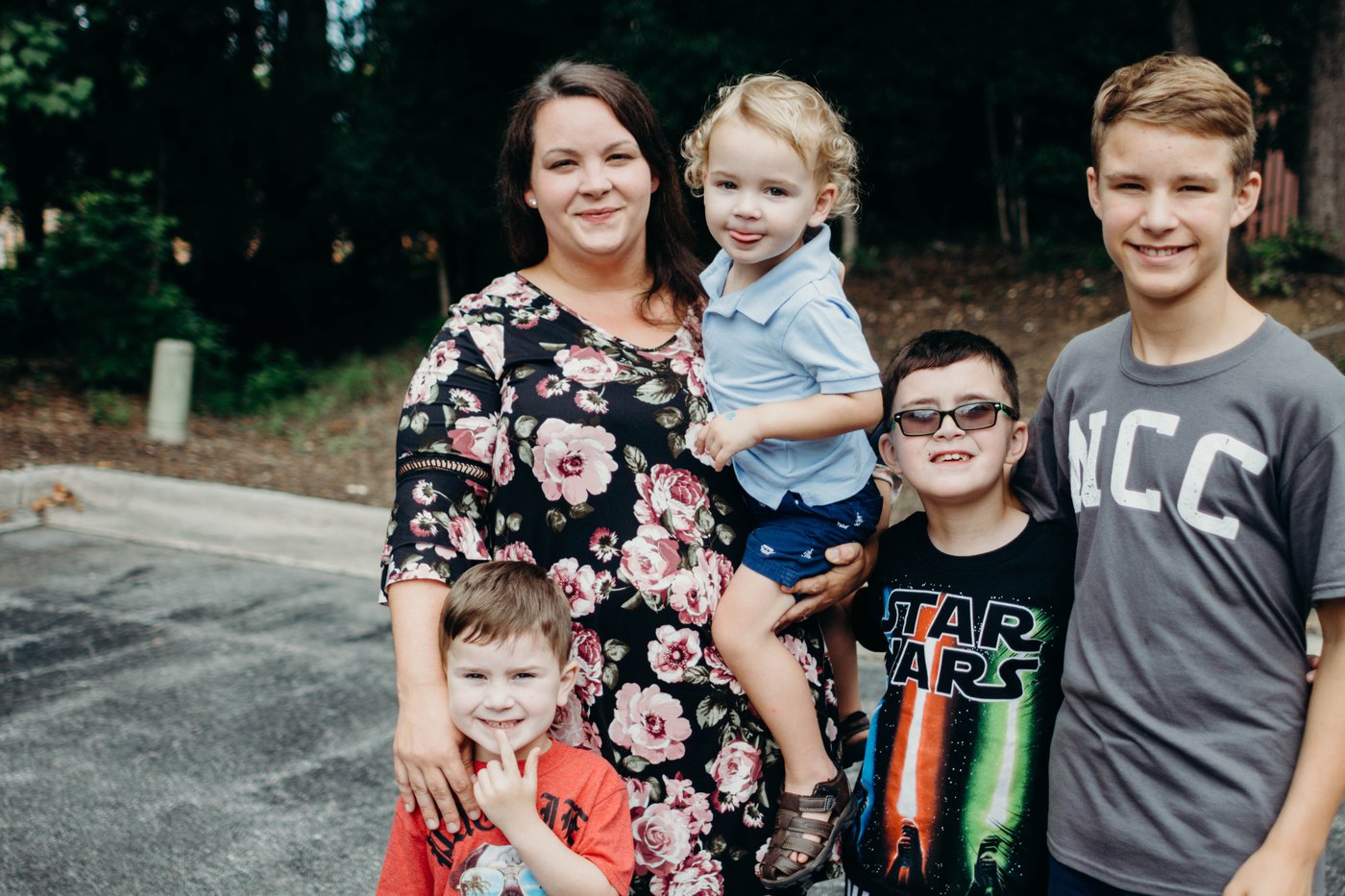 "I'm Chrissy, a mama of four boys and married to the most amazing guy around. Most of my life I lived in Tampa, Florida and enjoyed a traditional public school education. Yeah, I said enjoyed. I loved school! I never dreamed I'd be homeschooling my boys. I like to say I didn't choose the homeschool life but rather it chose me. We believe it's what the Lord wanted us to do with our children. It's been such a blessing to be able to watch my boys learn and grow. After 7 years of homeschooling, I'm able to look back and see how God has worked through it. My boys have faced an array of medical struggles and being flexible with our schedule has been a huge benefit. Not everyone agrees with homeschooling and that's ok. But it's what works for our family of six and I'm grateful to do it! Oh, and if you're wondering, my kids are social, almost too social. Haha!"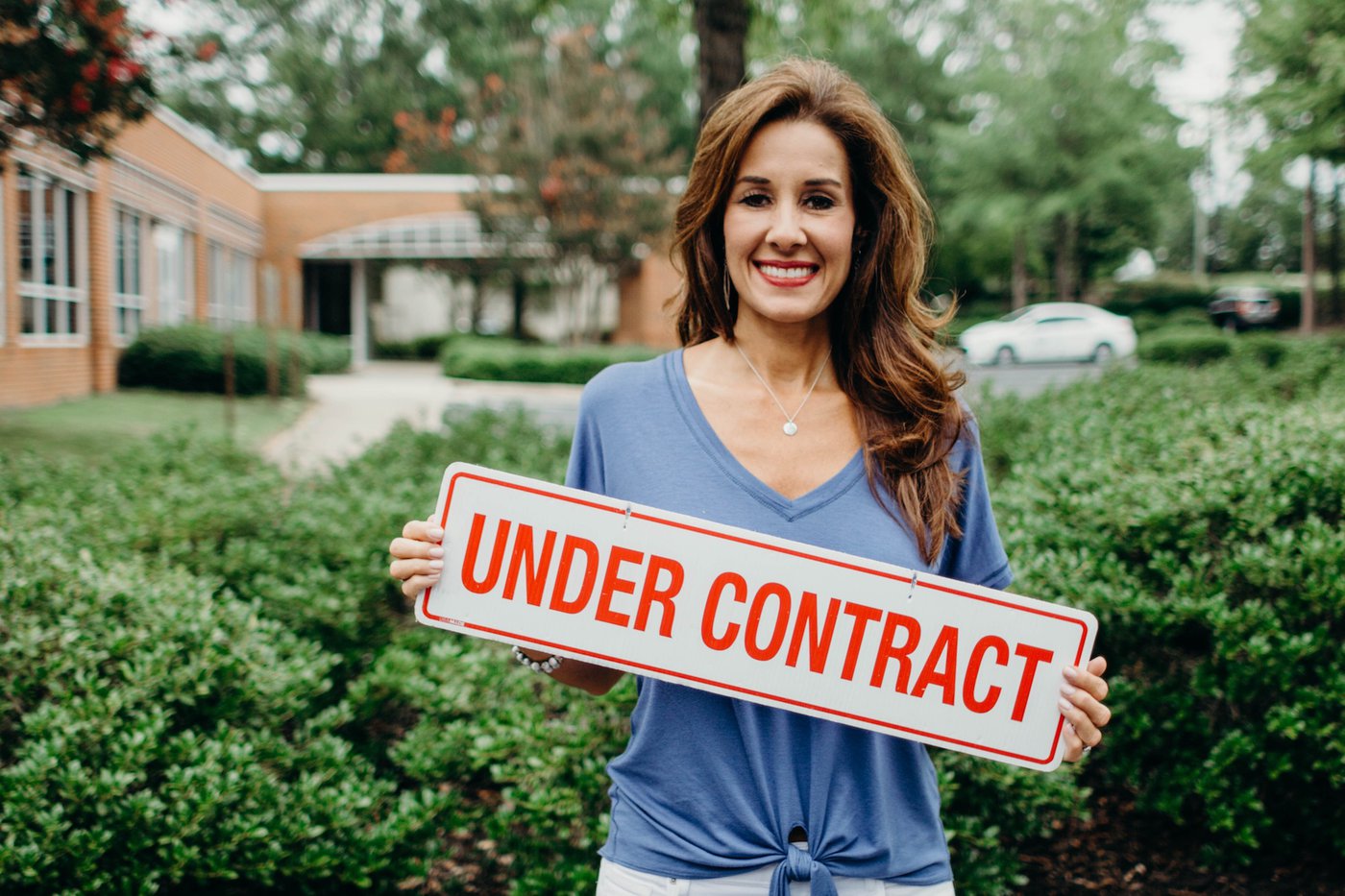 "My name is D'Lynn. I am a Native of Raleigh and love calling it home! I have loved growing up in the area and watching all of the growth and change taking place all over The Triangle. I grew up with an older brother who passed on to me a love for sports, especially football. I am a diehard NC State Wolfpack fan and in my free time there is no place I would rather be than in the stands at a football game cheering for the Wolfpack! I believe growing up in The Triangle has helped me succeed in my 13 year career as a real estate agent. Real Estate is such a blessing to me as it gives me the opportunity to meet new people and develop lasting relationships with them. It has also allowed me the opportunity to serve others and I can't imagine anything more rewarding than that."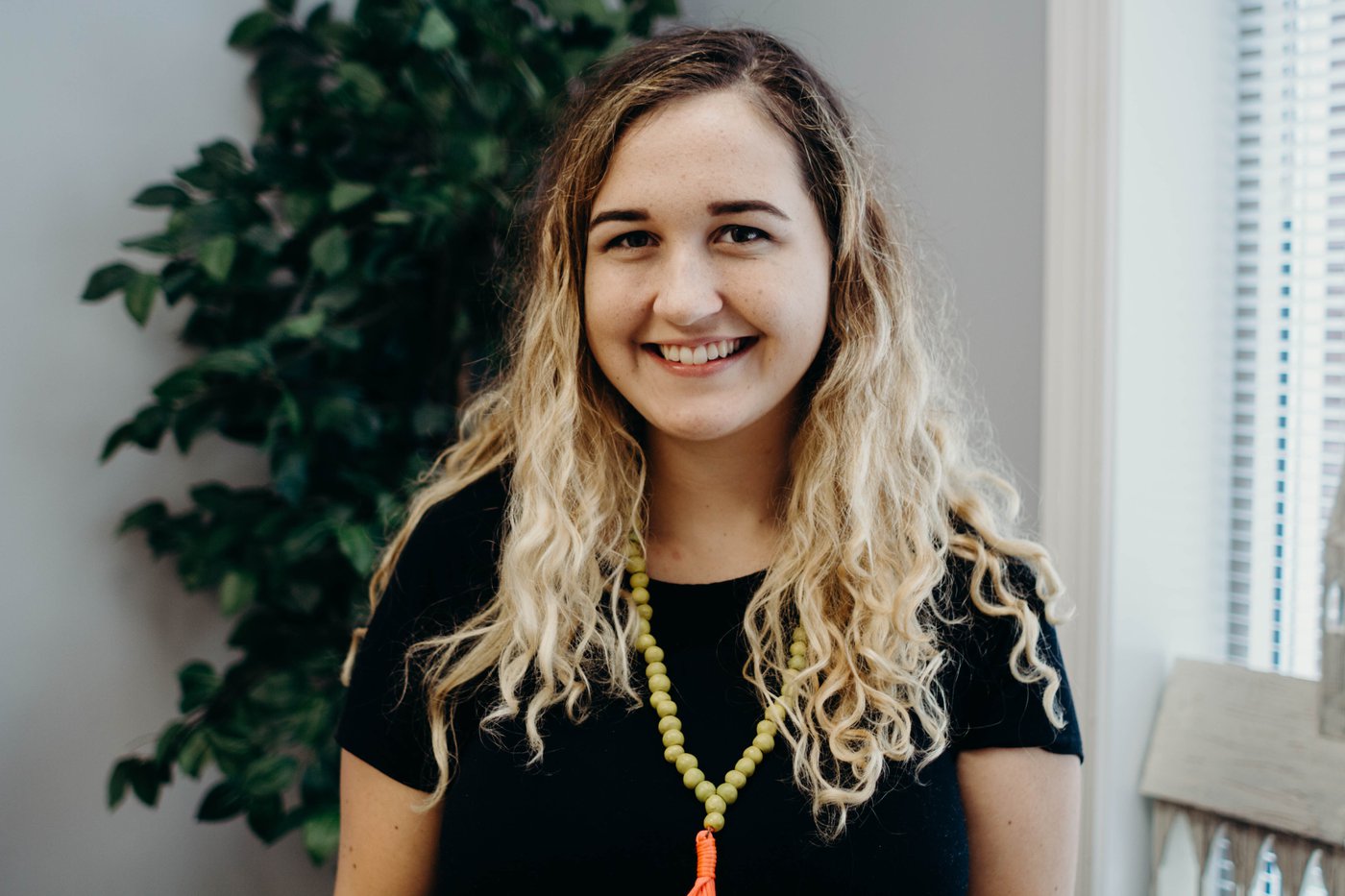 "My name is Lindy. I am a Junior at NC State majoring in Fashion and Textile Design. This summer I had the opportunity to work at Hunter Douglas in Broomfield, Colorado as a Textile and Material Design Intern. Some of my work included trend forecasting for 2020-2021, creating designs for digital printing on non-woven textiles, and developing color work for yarn dyed fabrics. Through this experience I also had the privilege of seeing Gods beautiful creation in another part of the country. The mountains in Colorado truly are a work of art, but even more so I loved admiring the view from the top. I'm excited to take what I've learned this summer both in my career and in my relationship with Christ and share it with others, and I'm so glad to be back in my community and fellowship at New City."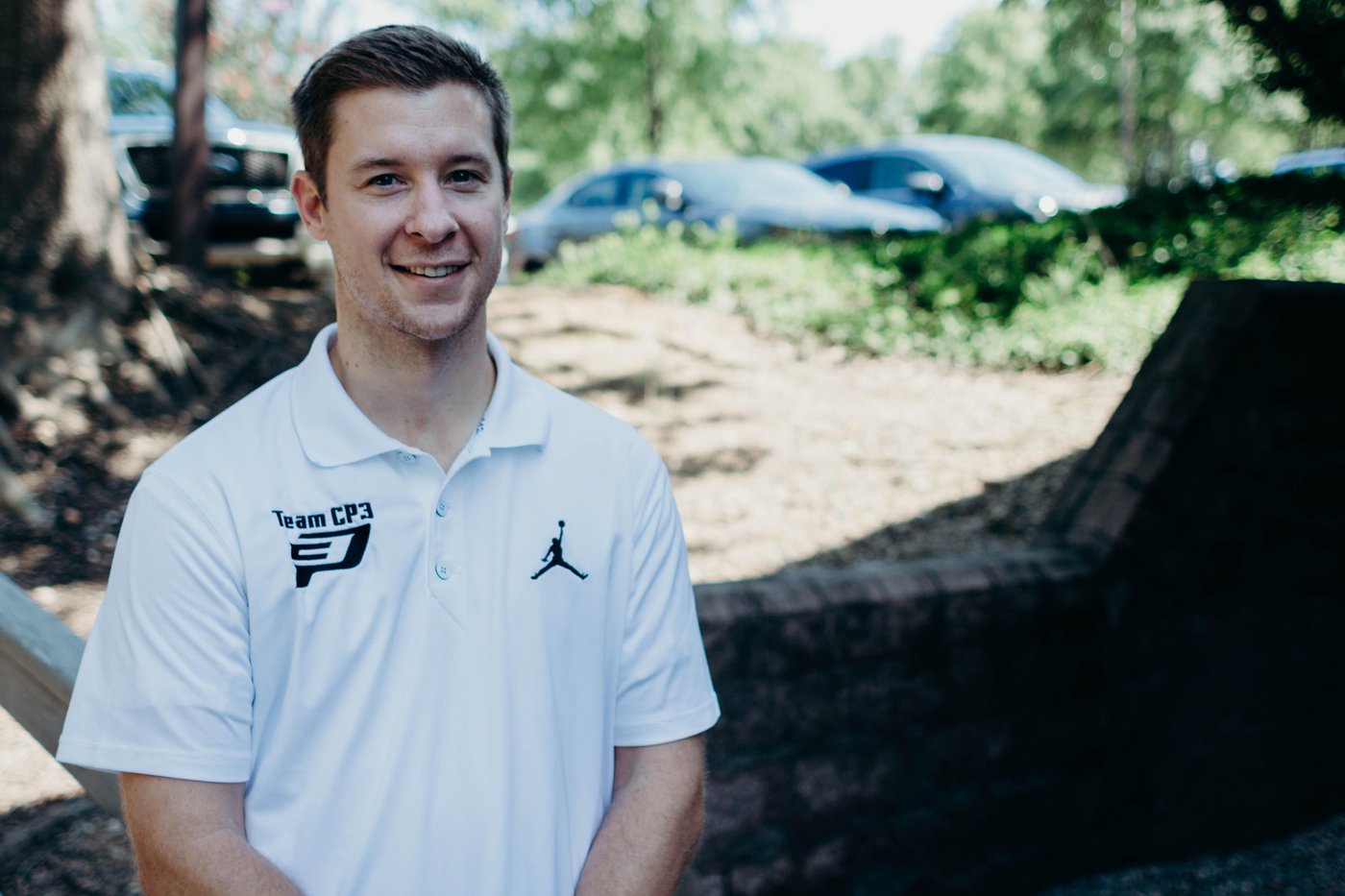 "Since I can remember, I've always wanted to coach basketball. I have been blessed to be able to coach travel basketball for the last 8 years. Currently NBA player Chris Paul sponsors our team, Team CP3. Within the last 8 years, I have coached in tournaments in at least 12 states from the West Coast to the East Coast. For the last 7 years, we have been competing at the highest level of travel basketball from 3rd-9th Grade.
We have had to teach many life lessons to the boys along this journey from triumph to defeat. Having our faith as our foundation and at the center of everything we do has allowed us to continue to grow as a team over the years. From prayer before games, to difficult conversations after games, it has always been centered on HIS love.
Many of the players that I have coached throughout the years have come from difficult circumstances, so being a basketball coach has only been part of the job. From families struggling financially, to kids struggling with their parents' divorce, to kids not having a father figure in their life, we do this for much more than wins and trophies. We do this to mold these kids into Godly men in the hopes that one day they will mold our youth and even my own kids in the same way.
I am grateful to have my family's support especially during basketball season and I am thankful for New City Church for being a place where we feel supported and welcome."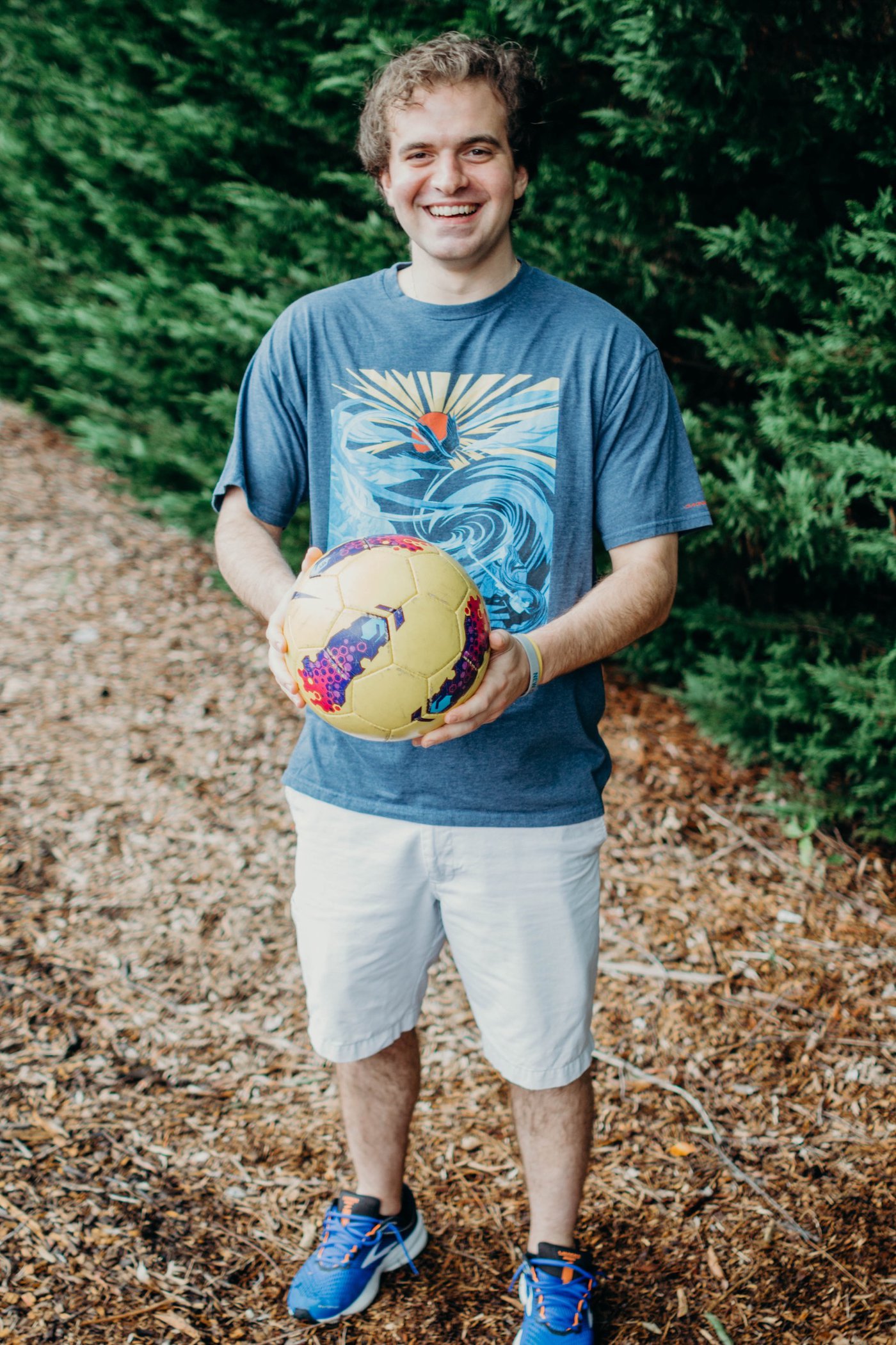 "My name is Ryan. I am the second of four brothers. I graduated from UNC Charlotte with bachelor degrees in mechanical engineering and physics and a minor in math (what a nerd). I work in RTP at Wolfspeed as an equipment engineer (it paid off). My favorite sport is soccer. I've played since I was four and continue to do so. My favorite professional team is Barcelona. Messi is the GOAT."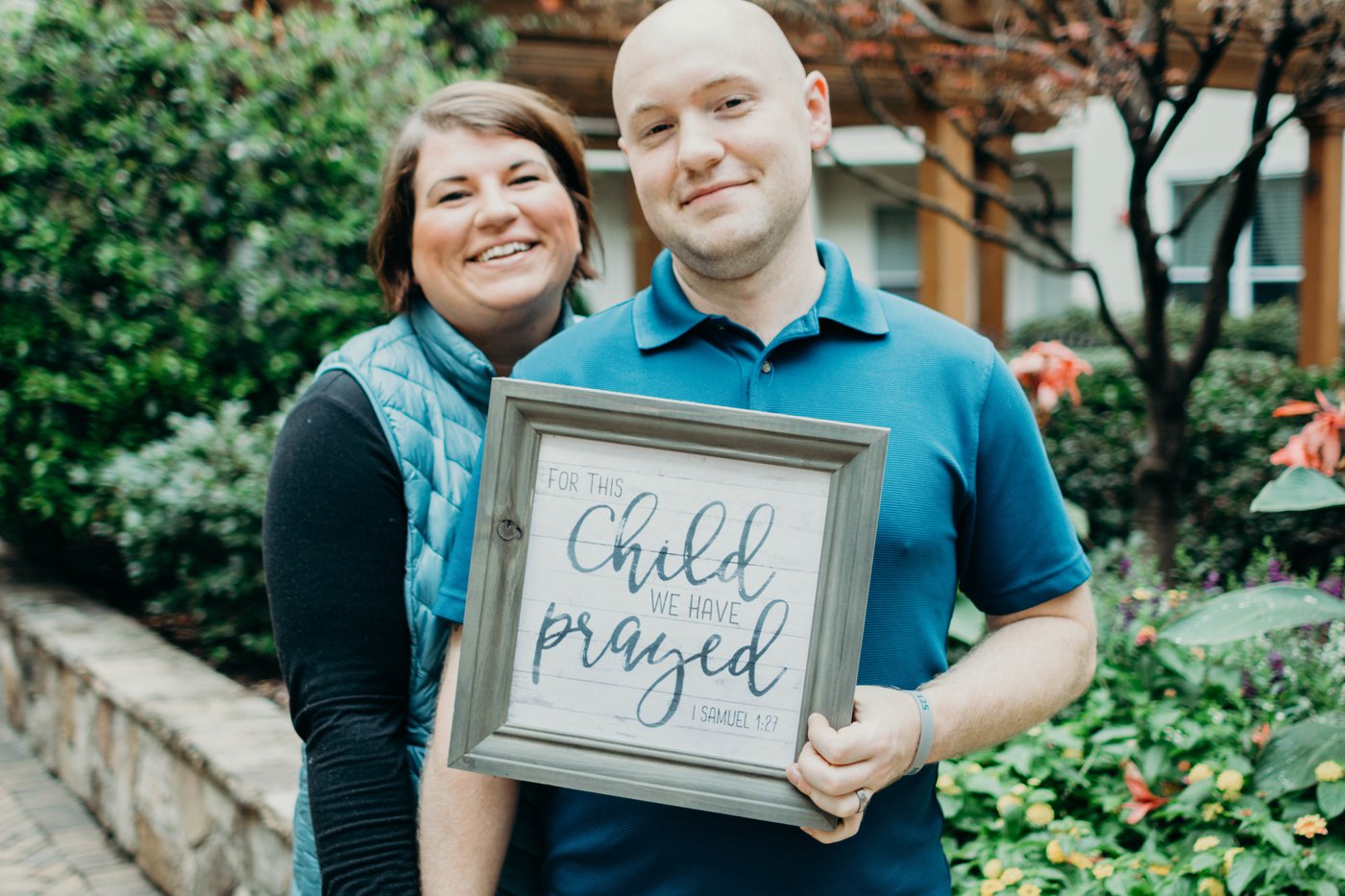 "When you get married, people often ask you one question. When are you going to have kids? For many, it's a simple question, but it was the question we dreaded most. Often, we would say, "In a few years" or "We're not sure." This was our solution to not talk about what was going on. The truth was, we have always wanted kids, but telling people that we may not ever be able to have our own was heartbreaking for us. Through lots of prayer, the love of Jesus, and support from our family and friends, we are so excited to announce we just finished our licensure class to become Foster Parents. We hope to be placed with a child as early as this month. We are scared, anxious, but most of all excited about this journey. We have been praying for this child for a long time, and can not wait to open up our home and love them. Whether it's for a few months or a lifetime, we can not wait to meet you, sweet child."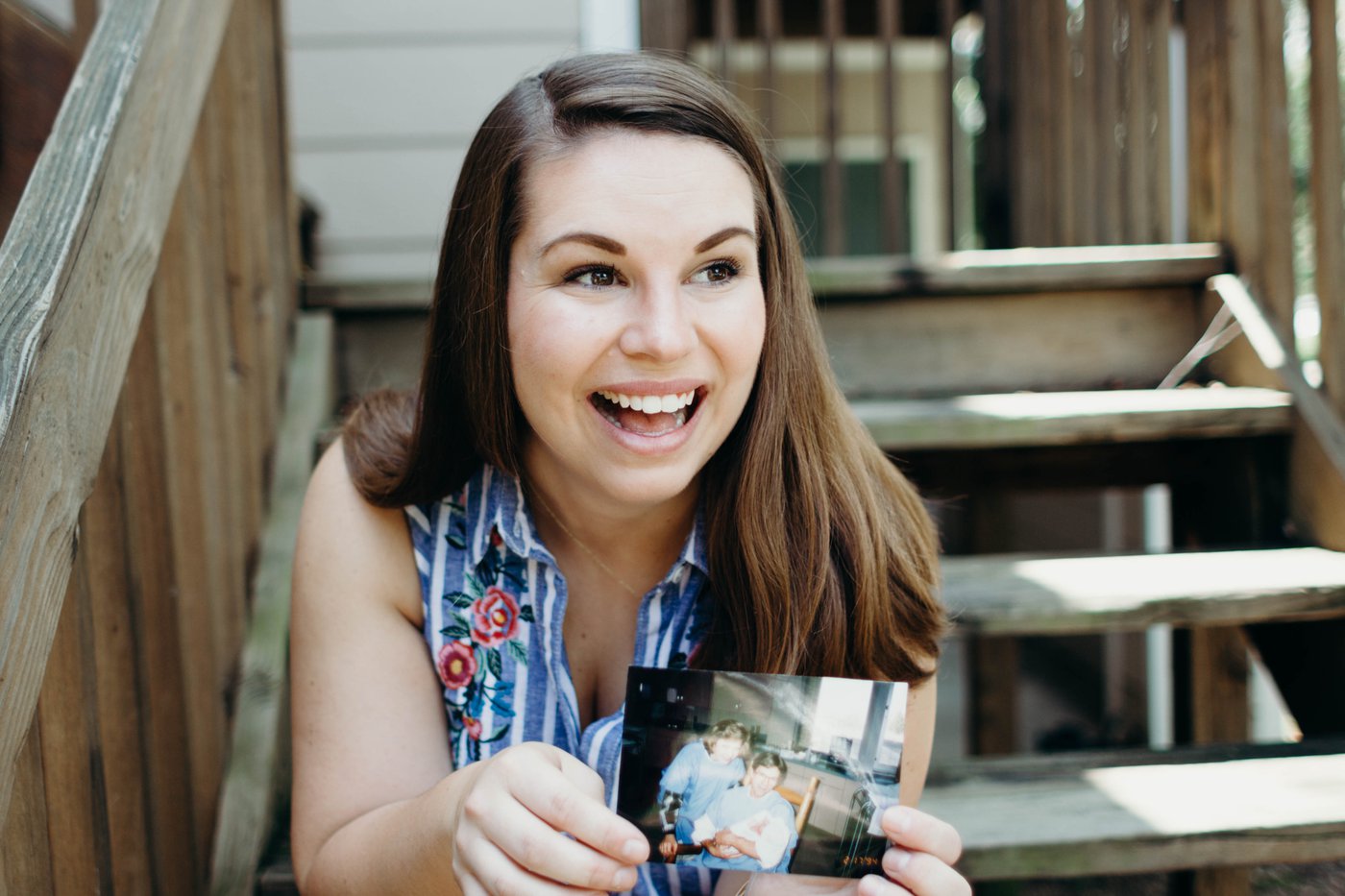 "When the subject of me being adopted comes up, a lot of people's first reaction is that I'm joking. I don't know if that has to do with my personality or the fact that when I think about it I am actually the only adopted person I know besides my brother Andy. I really struggled with being adopted when I was in middle school. I couldn't figure out how someone could just give up a baby and walk the other way. What did that mean for my worth? Then when I was 14 and my brother was 18, his biological family contacted him because both our adoptions were closed and they had to wait until we were 18 to make any contact. My parents didn't tell me about Andy's parents contacting him for a long time and for a while I couldn't understand why. I think now they were trying to protect me because when I turned 18 no one contacted me. Then 19, nothing. 20, nothing. I'm now 24 and nothing. It's funny because now I think I'd be more disappointed if they did contact me. Arthur and Lynn Scott are my parents and Andy is my brother. I don't feel adopted. I think sometimes people think it's a feeling or a realization but it's just a fact really. I don't consider my parents as replacements or fill-ins. They're my parents and I'm grateful every day that my birth mom had the courage and cared about me enough to let me go."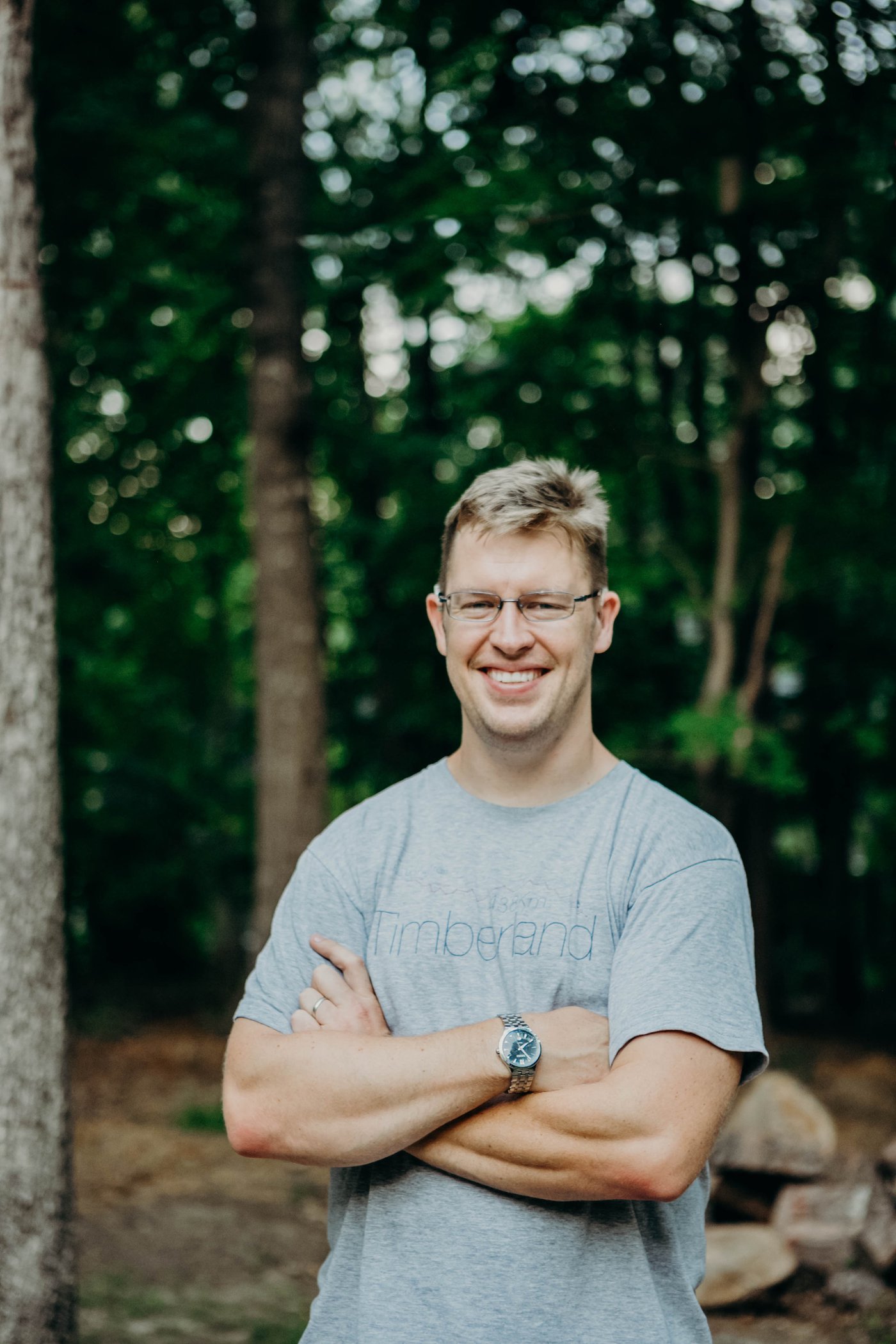 "My name is Justin. I'm the loving husband to Chelsea, and the proud father of Tyler, Amelia, and Zachary. I am also profoundly deaf, having lost my hearing to meningitis when I was nearly 3 years old. I underwent surgery to have a cochlear implant placed on the right side of my head about six weeks ago, and I was "activated" just last week. Through God's guidance, I am on the path to regaining more of my hearing, and it means so much to me to have the New City Church family by my side through this whole process. I give thanks each day for all the assistance and support I (and my family) have received from everyone."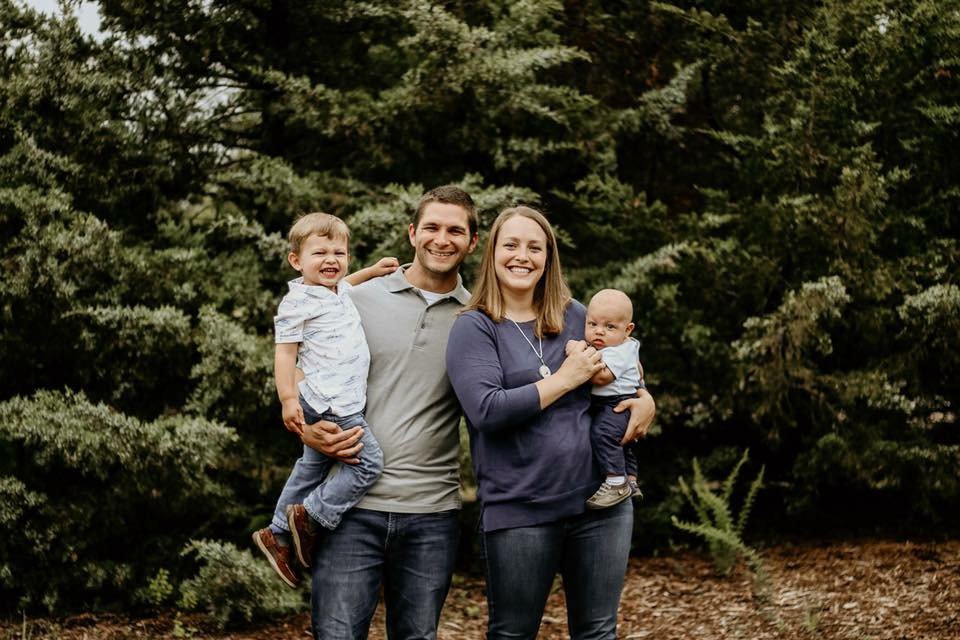 "Both of us have lived in Europe at different times—David in Italy for his dad's military career and Danielle for school and missions. God has used these experiences to show us our hearts for the lost in the postmodern world. Now we're just weeks away from moving our family to Milan, Italy to start the next chapter of our story. Our prayer is that living life alongside Italians will be used to spread the Gospel into a city of 7 million and be a part of revival."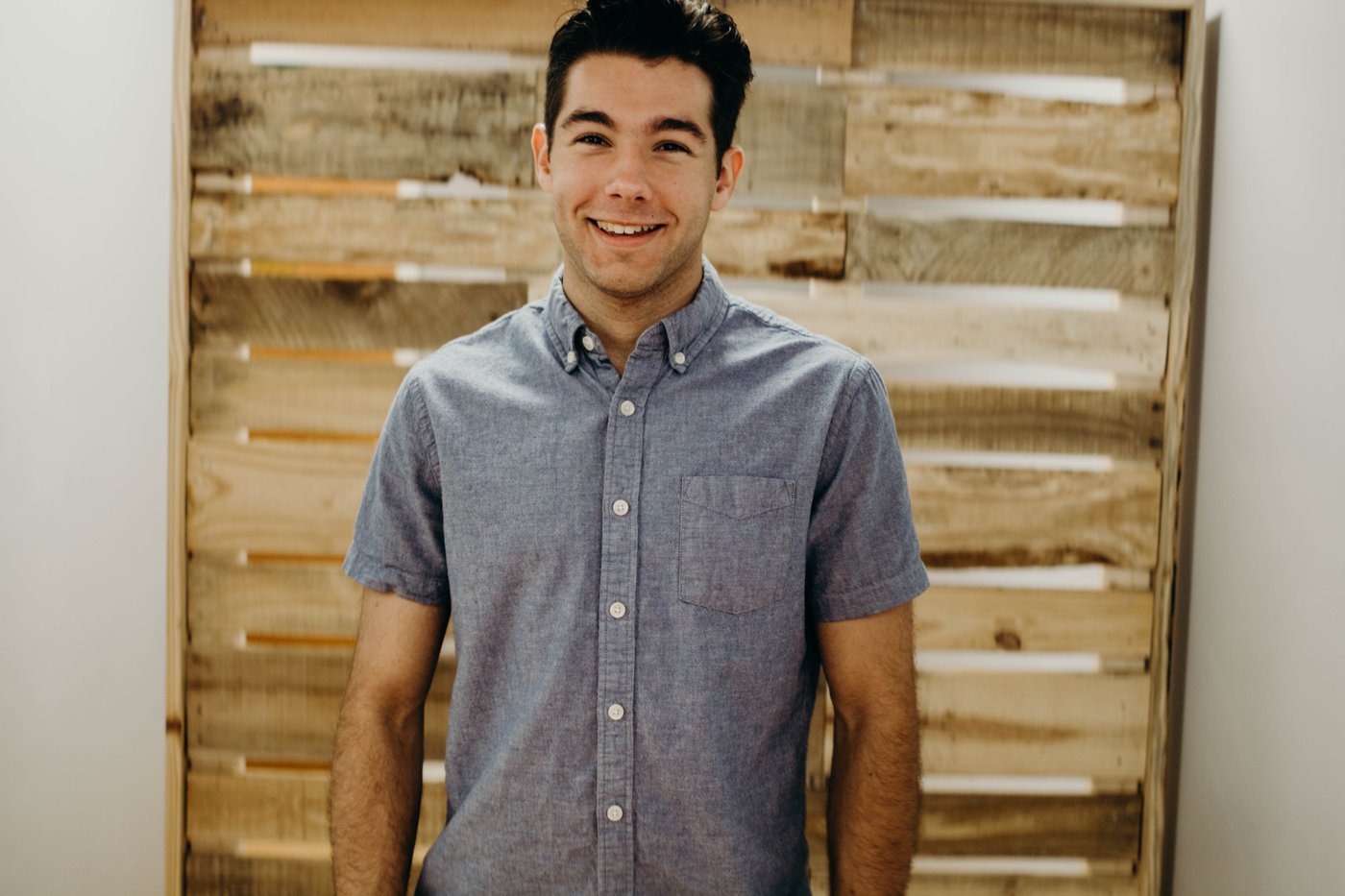 "I'm a junior history major at NC State. During the summer I work at the Chick-fil-A in Wake Forest in order to save for my goal of law school. Every day I spend on campus helps to remind me of how thankful I am to be at State, and fuels my excitement for what God has in store. It's awesome to be able to see how God is shaping my life through the people around me both at school and at work."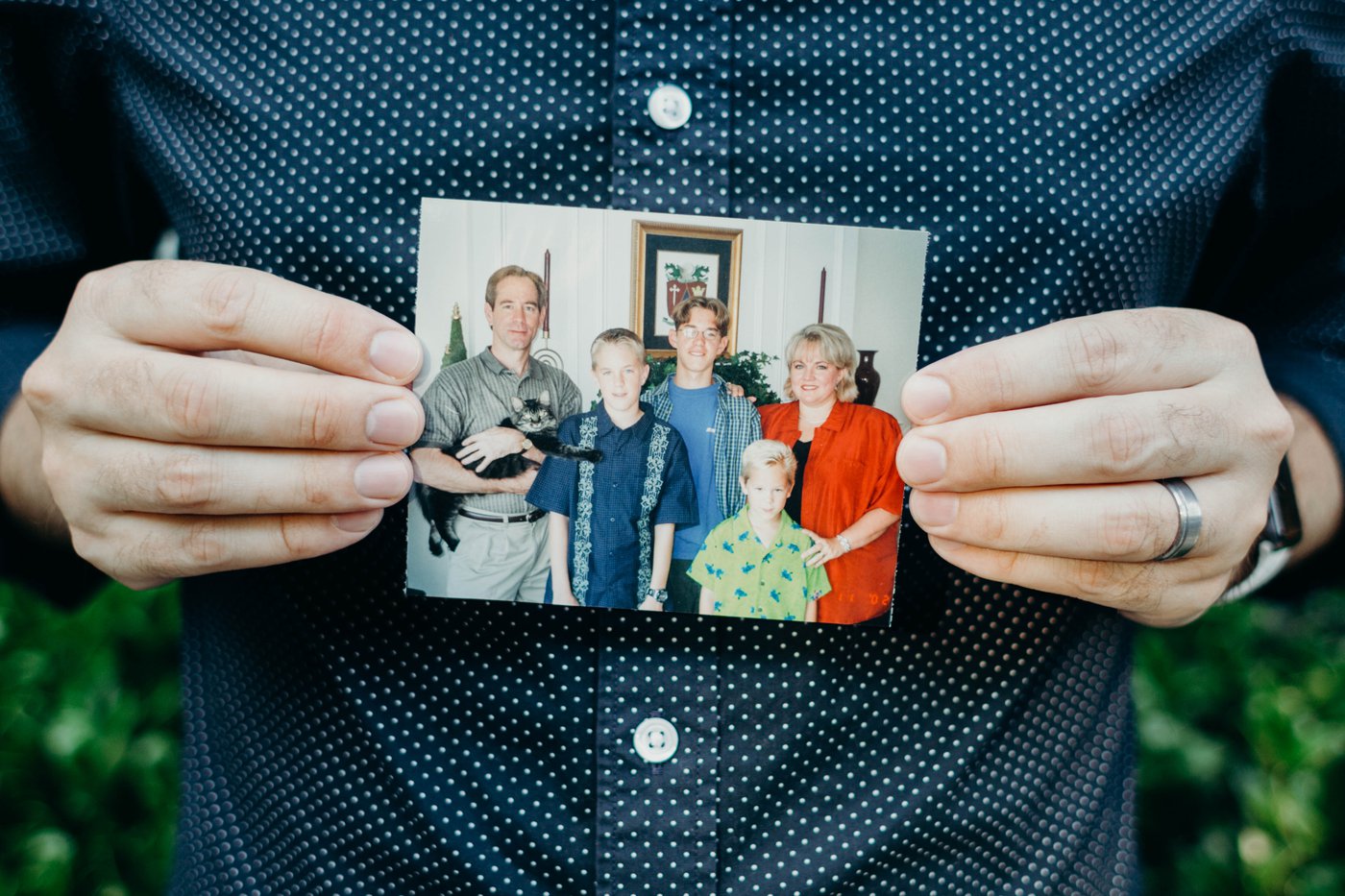 "I was really fortunate growing up. I had a stable home environment, went to good schools, lived in a good neighborhood, had a great family (I'm pictured second from the left) and was part of a great church. I had a bunch of friends that lived in my neighborhood so there was always something to do. My parents always encouraged me in whatever I wanted to do. I met Jesus at a really young age and never went through anything all that difficult. By all accounts, I had a good life and a bright future. I graduated high school and headed off to college. Freshmen year was great and overall life was good. All of that changed 9 years ago today."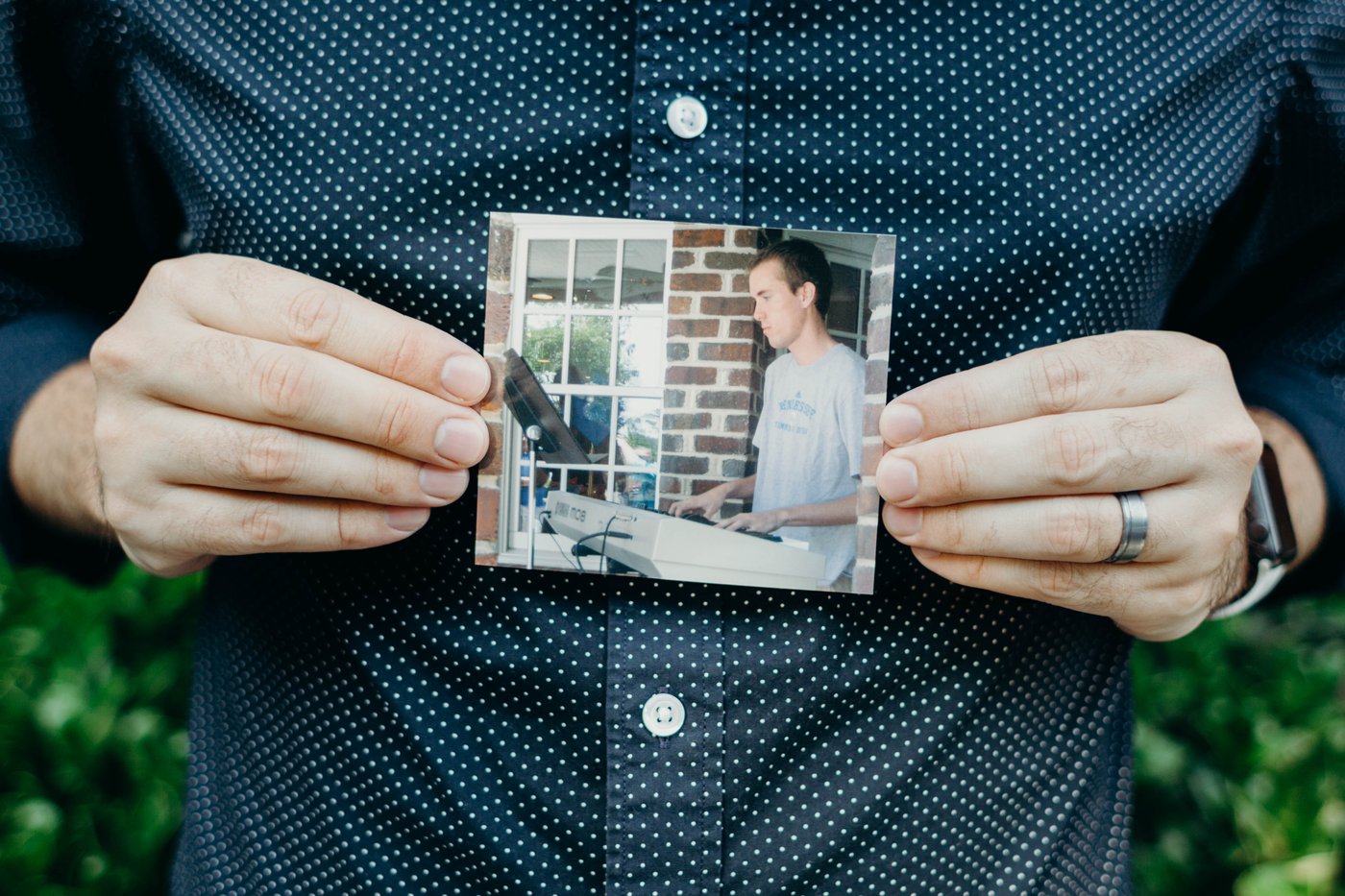 "I was playing in a band and we had a gig that night (it was a Saturday). I was walking around a mall in Fayetteville, NC, with one of the guys in the band, waiting for the other guys to arrive. That's when my phone rang. It was one of my brother's friends and I didn't know why he was calling, so I let it go to voicemail. A few minutes later I listened to it. It was something I never expected to hear. But honestly, I didn't think anything of it. I didn't panic. I assumed everything was actually going to be ok. I would stay in Fayetteville the rest of the day and play the show that night, and then head back home. I couldn't have been more wrong."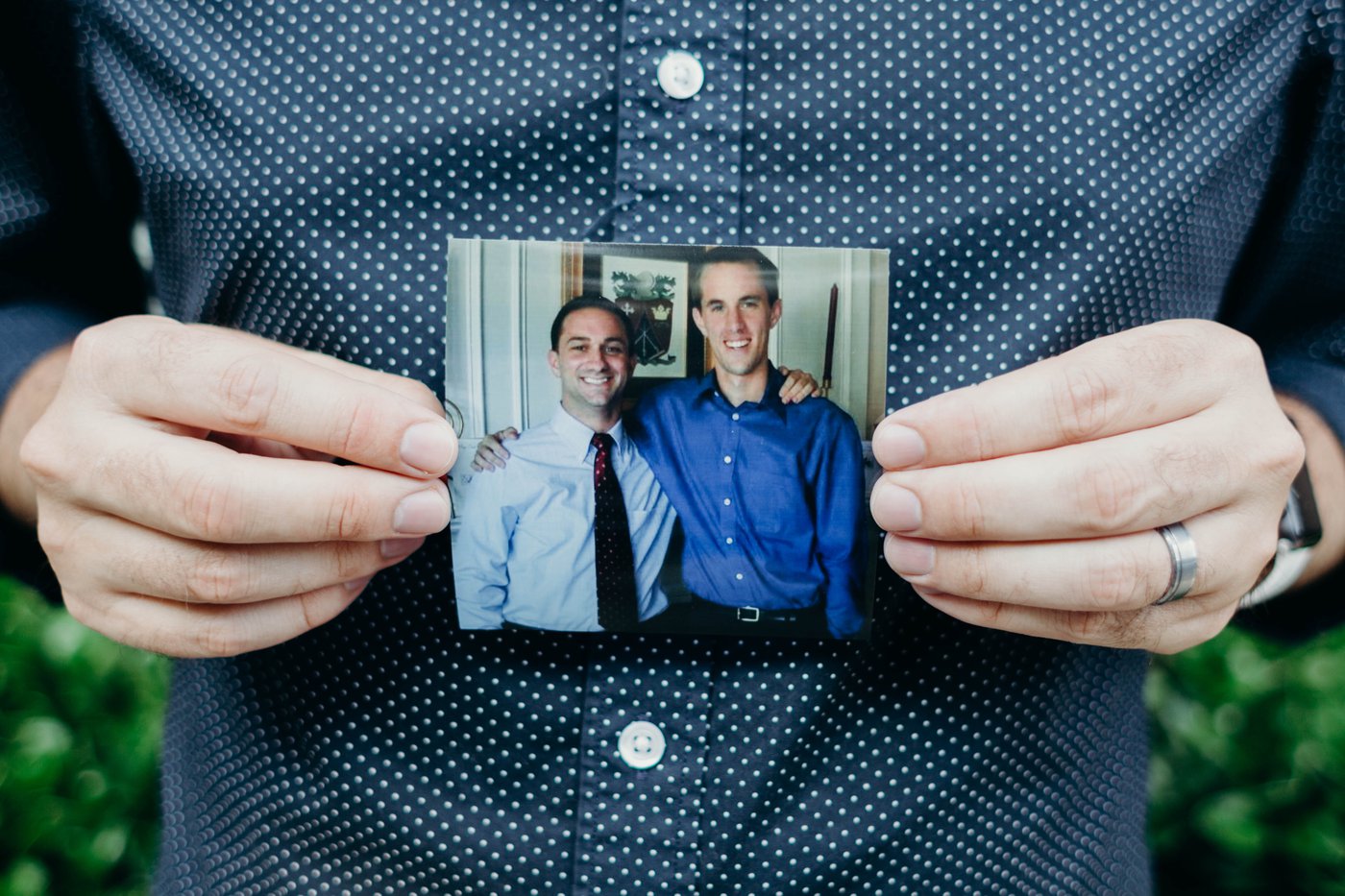 "Something has happened to your Dad. We aren't sure what it is but you should probably come home." I'm sure there was a little bit more to the voicemail but that is all I can remember now. I then called him back, and a few other family friends. No one knew exactly what was happening but they all said I should come home. One friend asked if I really wanted to know what was happening, and I said yes. He told me he didn't know everything, but the police were at my house and there was yellow caution tape around our property. My Mom wasn't answering the house phone so I couldn't talk to her. I didn't have a car with me (I road up from Wilmington to Fayetteville with one of my bandmates). But soon after I got off the phone with my brother, one of my good friends and mentors (pictured left) arrived at the mall to pick me up. I called my older brother who was also in college at ECU when I got in the car. He said he didn't know what was going on but he was at the gas station getting gas and would call me as soon as he got home. My younger brother (I'm the middle of the three sons) was in Florida with my grandparents on vacation. Shortly after hanging up, we got on the highway, that's when my friend put his hand on my shoulder shared with me I could never have imagined."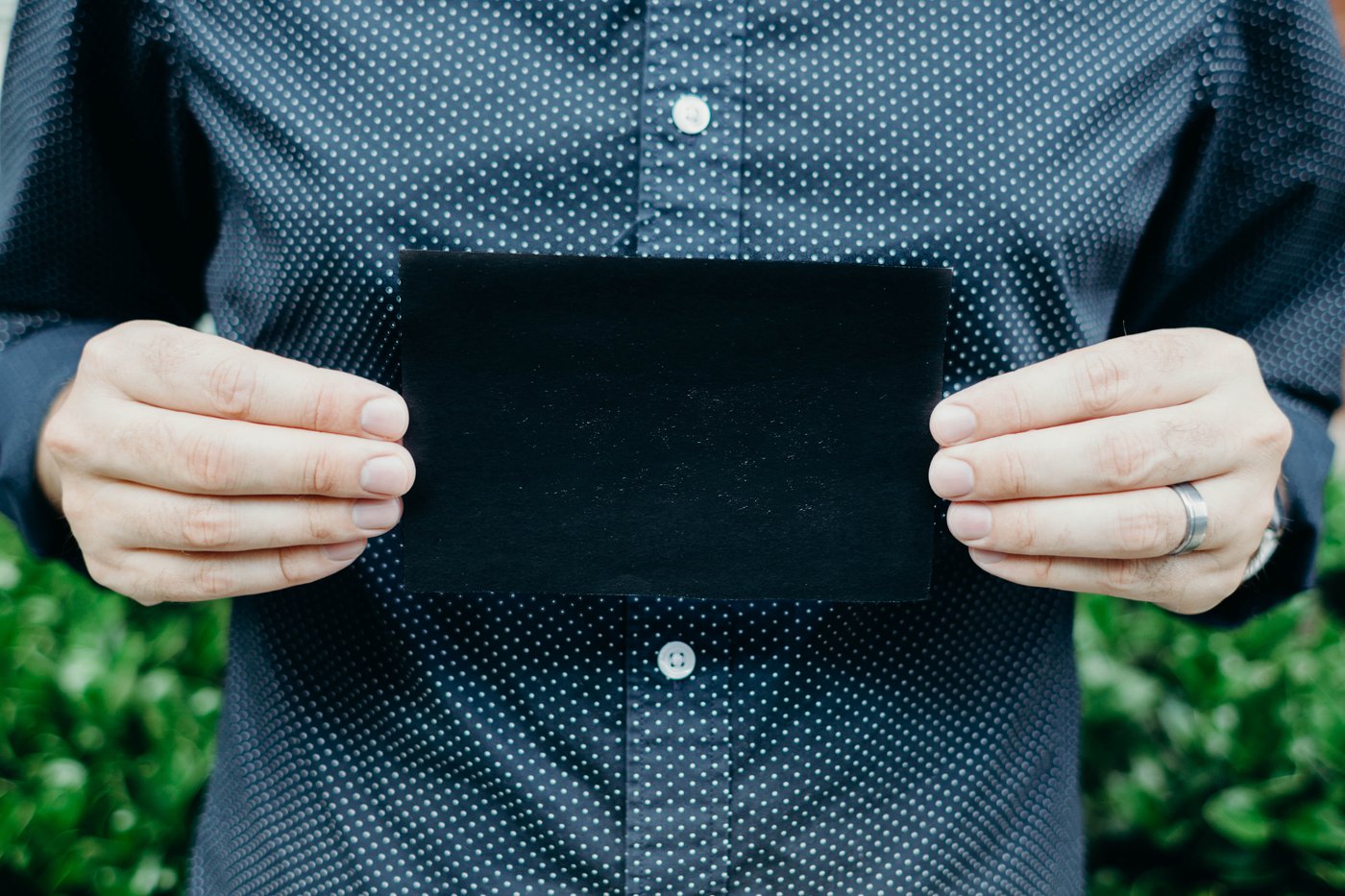 "Dylan, your dad was pronounced dead at the hospital this morning." It's hard to describe the feeling and sensation that went through my body after hearing those words. Immediately I lost it and cried most of the 45-minute drive back home (Cary, NC). However, even during that car ride, I could sense the Holy Spirit telling me "it will be ok." When we got to the house, I could barely get out of the car and walk. We got inside and went the living room. Everyone that was at our house went outside, and I sat next to my mom on the couch. My older brother and one of my mom's good friends also stayed, as well as one of the other pastors from our church (also a good family friend). My family was really connected to the church we were a part of. My Mom was on staff and my dad was an elder. We had Saturday evening and Sunday services, so by the time I got there our lead pastor was gone as he had to get ready for our Saturday services. So the pastor that was there was the one that delivered the news. He was sitting on the coffee table and asked me if I wanted to know what happened. I said "yes." He told me that my dad had taken his own life that morning. Immediately I fell to the floor and cried."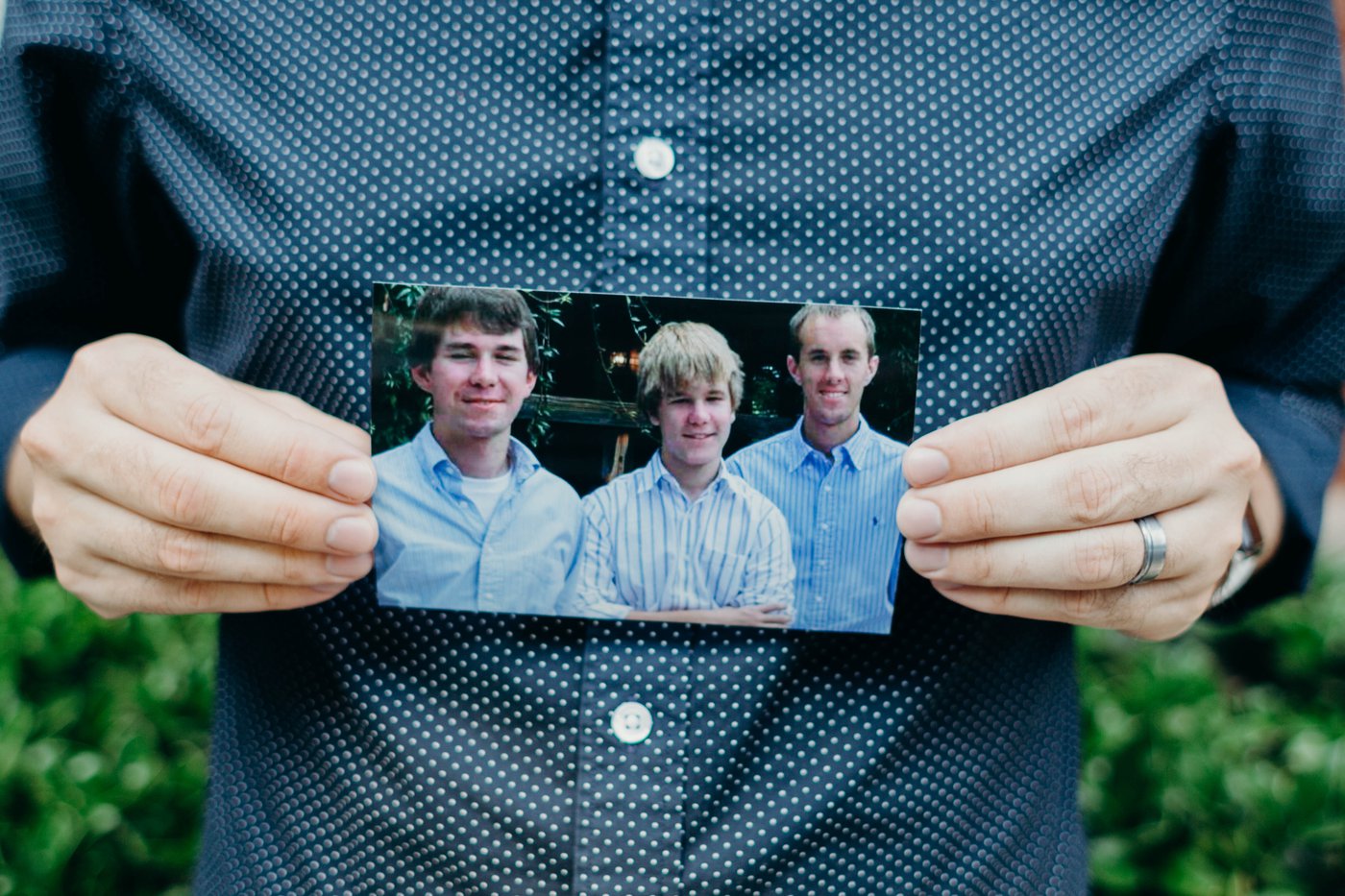 "Later that day, my younger brother arrived back to our house with our grandparents. Someone had called my grandmother earlier that day with the news. They were back from Florida at this time but my brother was still with them in Statesville, NC (about two hours away). Immediately my grandparents packed up and headed to our house, the whole time not being able to tell my brother what was happening. When they arrived that evening, he still had no idea what was going on. He came into the living room and we told him Dad had died. After some time, he stayed in the living room with our Mom and the rest went out to unload our grandparent's car as they were going to be staying with us for a few days. As I was carrying a suitcase up the stairs I heard my younger brother let out a wail. Immediately I knew why; he had just been told how Dad died. What a terrible day."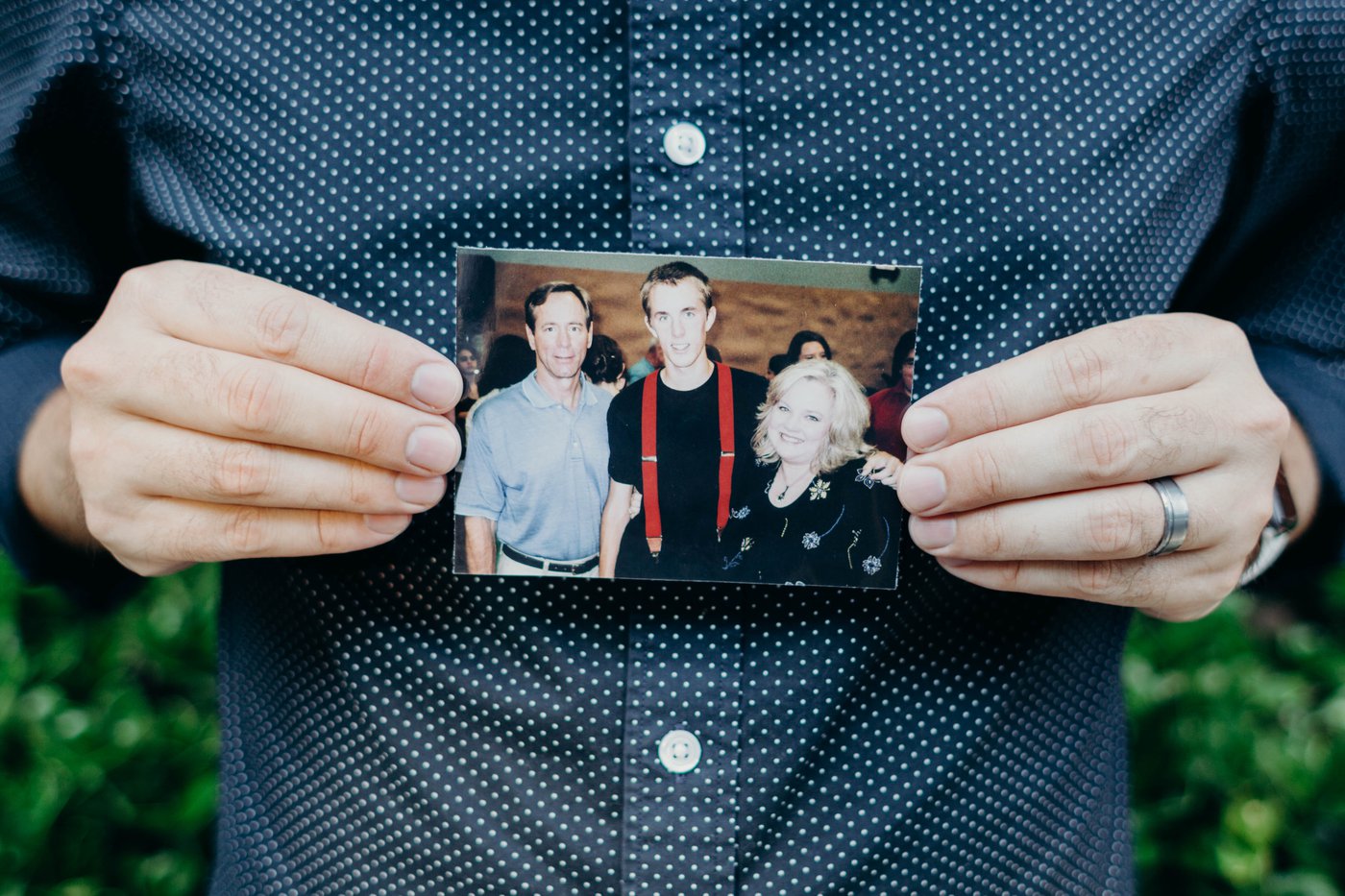 "A few days later we had my Dad's memorial service. He was a quiet and reserved guy, so we were stunned to see over 1,000 people there. But at the same time, we weren't. My Dad loved and served a lot of people, and it clearly showed. I spoke briefly at the service. After which, one friend came up and hugged me and said: "you're going to be a preacher one day!" I didn't say anything, but immediately thought, "it's my Dad's funeral, anyone in my situation would have everyone's attention regardless of what they said because of the moment." A few weeks after my dad's service, however, he turned out to be right. I began to feel God leading me to pursue not just ministry in the future, but church planting. And now my story has and will impact many people. I'm living proof that God really can use the worst of situations for his glory and our good. And my Mom, she's been so strong and faithful through all of it. If you need to talk to someone about dealing with grief, she's your person."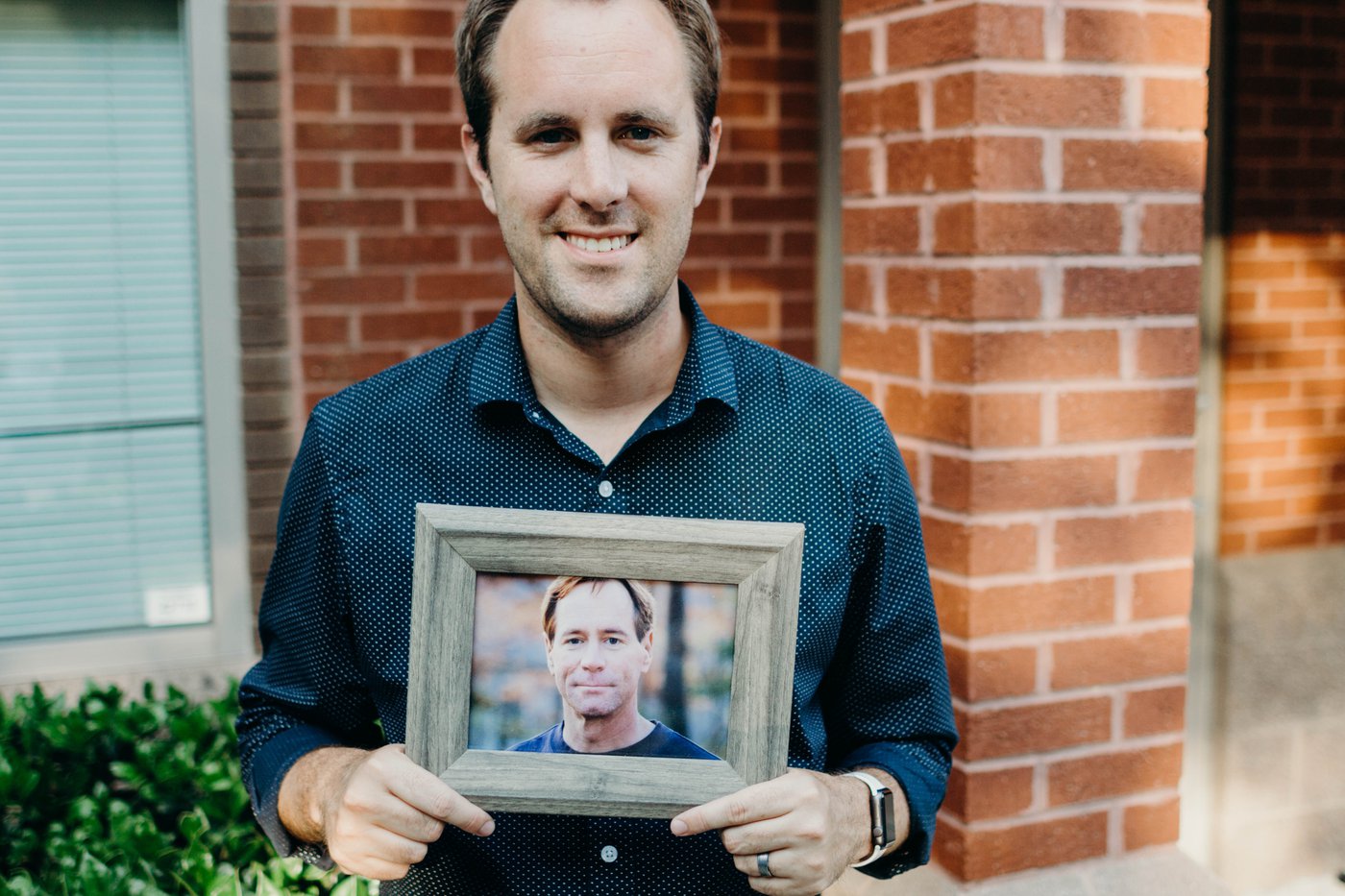 "One of the hardest things about all of this is that my Dad was an amazing Dad. He loved Jesus, served his family, was really generous, and always put others first. I still remember one Wednesday evening when we were eating at Subway near our house (we went there a good bit together). My Dad got to know the manager of the store pretty well, so they were talking. I was getting impatient because I hate being late to things, and we had Wednesday night church activities to get to. I'll never forget when we left, he got in the car and said, "Dylan, people are always more important than a church service or something else you have to go do." He was such a great Dad. But depression is a powerful thing, and he had been battling it for about 6 months. Obviously much more than any of us realize. Unfortunately, a lot of guys today say things like "I don't want to be anything like my Dad with my kids." I had such a great example, I had the blueprint. If I could be anything like my Dad was with my kids and my wife, I'll do pretty good. There is so much more to say about this, but I'll end by simply saying this. I love you Dad. Thank you for showing me how to be a man, how to follow Jesus, and how to put people first (still working on that one). New City wouldn't exist if it wasn't for you."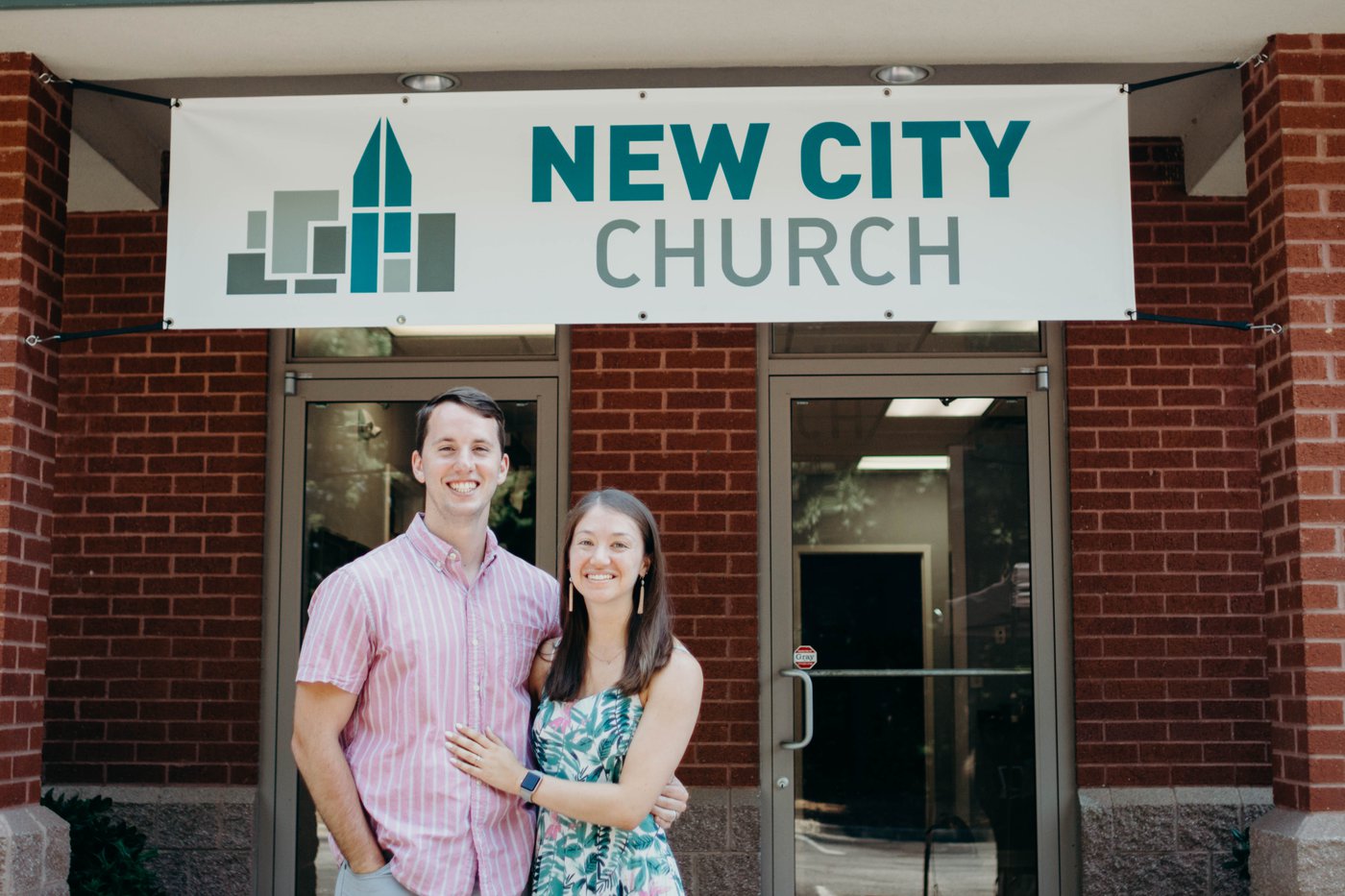 "We moved to the Triangle after getting married in 2016 and immediately jumped on board the mission of the future New City Church. It has been such a blessing for us to watch God work and be glorified from a townhome living room to where we are now. Seeing how much time and work is put into planting a church is humbling, but it makes every week and every win that much more rewarding. We are so excited for this next season of our life and can't wait to see how God will use us in Tennessee, but we are confident that we wouldn't be where we are today if it weren't for New City Church. God has brought people into our lives and grown relationships that we will never forget, and we can't wait to watch New City continue to flourish and grow from a distance!"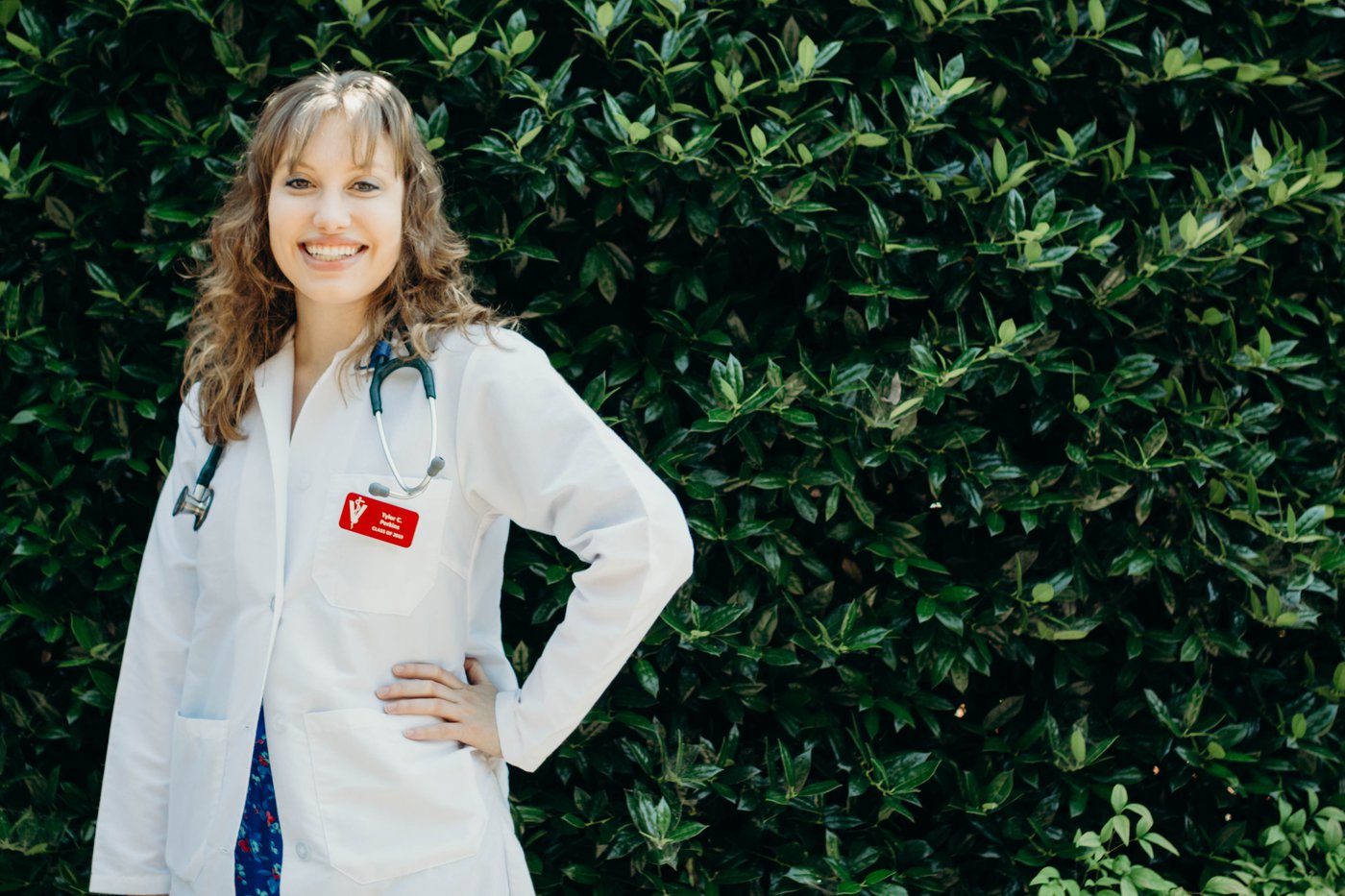 "I'm a senior veterinary student at NC State. On May 9th I started my clinical year. For the past two weeks, I've been in the neurology service, seeing patients, scrubbing into surgeries, and learning as much as possible. I feel beyond blessed that this is the career God has blessed me with and look forward to continuing to soak up as much knowledge as I can to help my future patients and through that, help their owners. My next rotation is exotics so I look forward to starting that in a few weeks."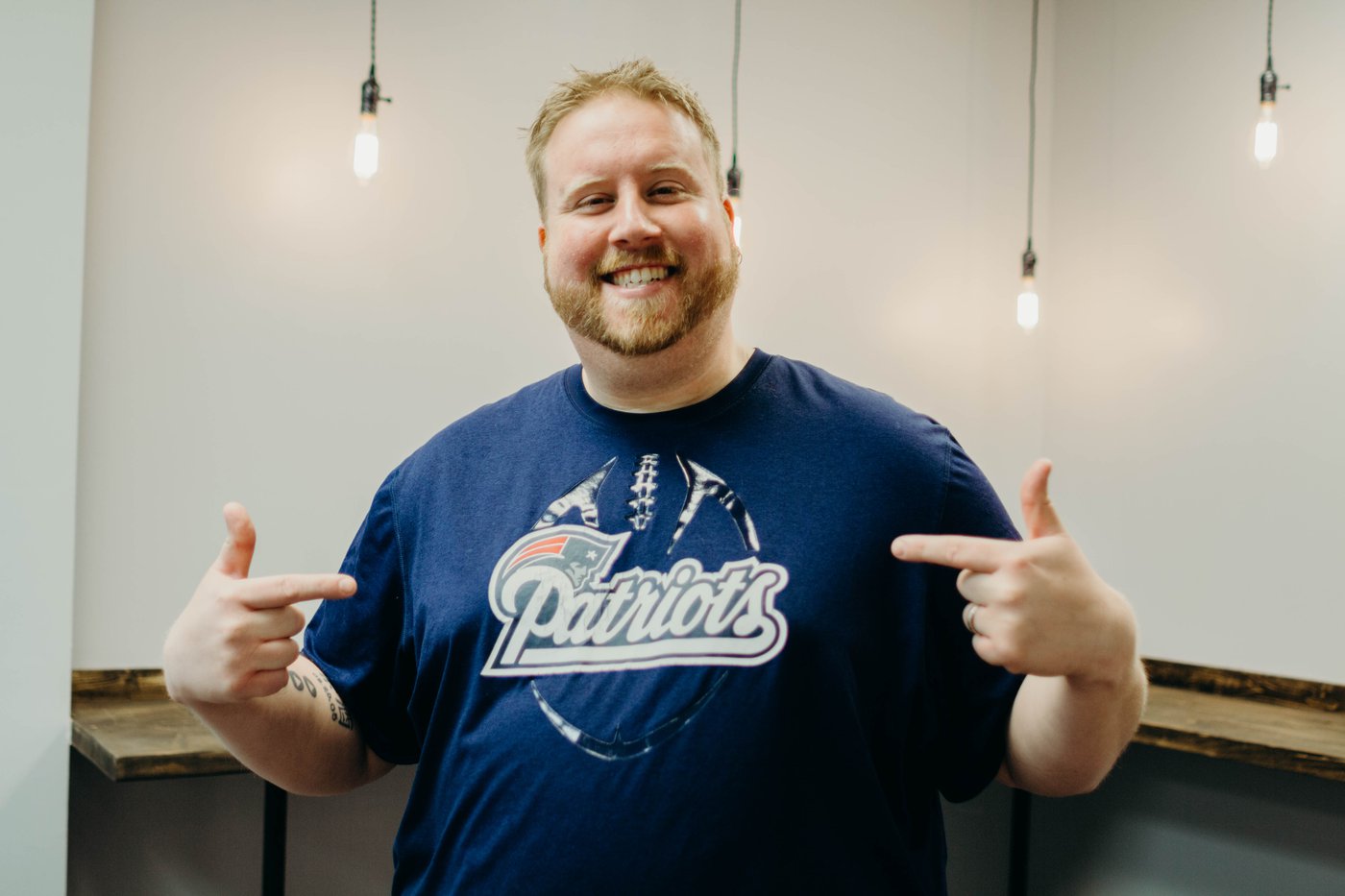 "Back in 2005 I seriously injured my back for the first time. Since then, I have injured it a further six times resulting in three separate herniated discs. As a result of these injuries, and a poor diet, I gained around 115 lbs. in ten years.
As the injuries got progressively worse, my eating and exercise habits followed suit. After a while, I was experiencing tremendous debilitating pain in my left leg, and after one flare up, constant numbness in my right foot. Something had to be done. After several attempts to "fix" the problem, I broke down and went to a back surgeon. He said he could repair me, but would not do it at my current weight.
That was all the motivation I needed to finally agree to Bariatric Surgery. After a drawn-out pre-certification process, I had a Duodenal Switch procedure performed on 04/13/18. Essentially, they removed 80% of my stomach and rerouted my intestines to created a malabsorption track (my body absorbs a lot less now).
After a rough two week pre-surgical diet, I have been slowing progressing to normal food intake. My diet consists of mostly protein, but I am starting to add some vegetables (after surgery my stomach could only hold two ounces). It's about an 8-12 month process back to normal food intake.
Now, on to the results. At seven weeks post-op, I have lost approximately 60 lbs. My doctor has taken me off my high blood pressure and cholesterol meds. I have not taken my Type 2 Diabetes meds since the surgery, and my blood sugar is stable. I have started swimming again, and I'm already back to two miles per workout.
Perhaps the best result is that Barbara spends more than me at restaurants now. Also, the first time she hugged me and her arms wrapped all the way around me again made it all worth it. It's amazing how God puts all the puzzle pieces of our lives together. We praise him in the good times, and we especially praise him in the bad times. I remember being barely able to stand, and thanking God for my pain. He has rewarded me greatly for my trust and faith.
There is still a long way to go, but I expect my acting and modeling careers to take off soon. I mean, I was HOT before, but now I will be thin too. It's just not fair to everyone else. At least my ego will stay the same..."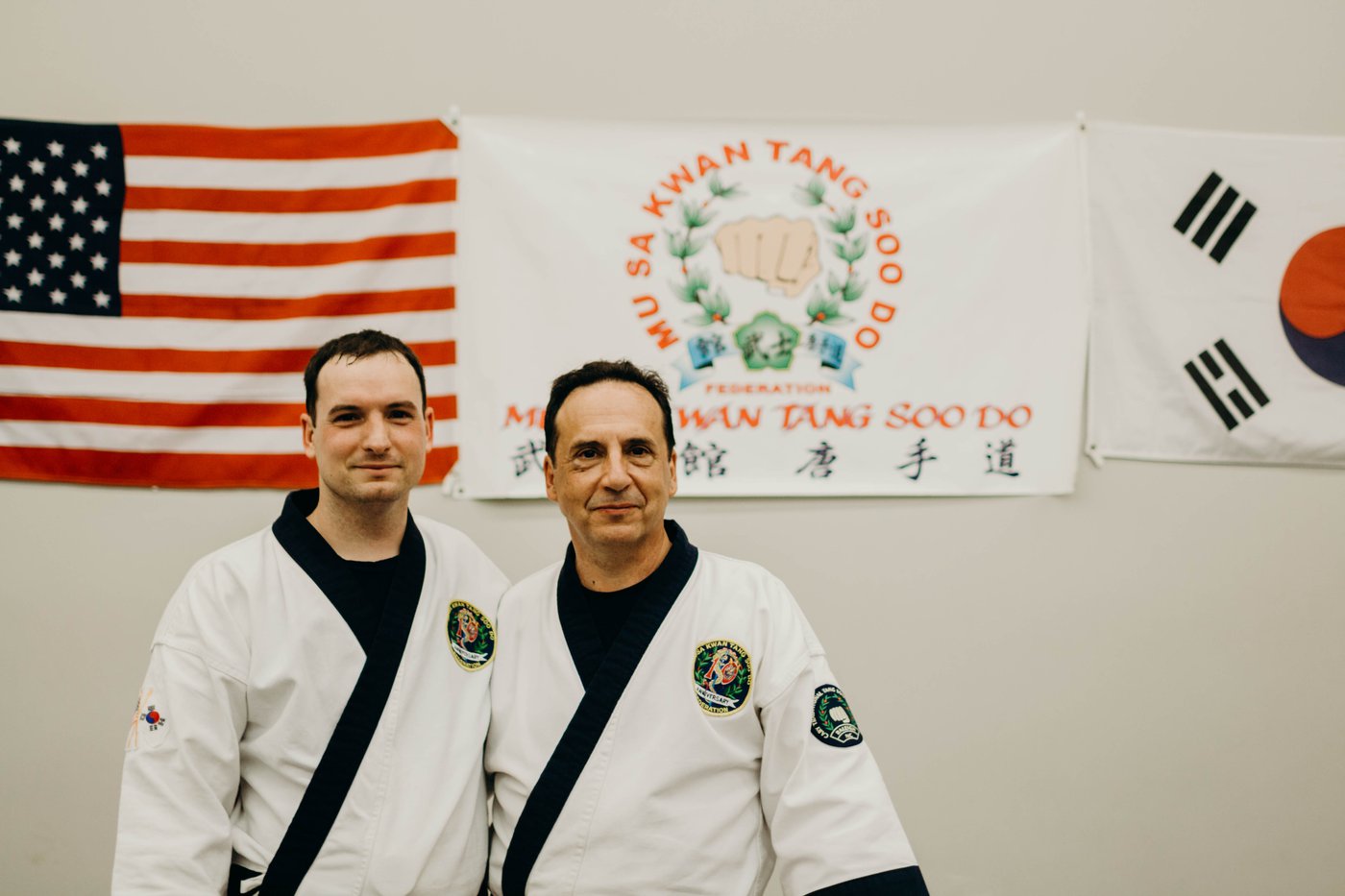 "I (on the right) have trained in Martial arts throughout my life with various people/styles. Starting with Judo training in Japan at the age of 4 in 1963, competing in various tournaments including the Junior Olympics. In 1989, 3 of my sons and I in began training in Tang Soo Do. It is known as an aggressively defensive style rather than a sport. Grandmaster Jae Joon Kim, one of the original and highest ranking Korean Masters to immigrate to the US to promote Tang Soo Do (he tested and promoted Chuck Norris to the rank of Master) personally tested me for 1st through 5th degree Blackbelt.
We have a small school at my home, where we strive to positively impact lives, maintaining traditional martial arts values in a Christian environment. We held classes at a local church for several years as a community outreach before joining New City. The feedback we have received on how we have impacted lives is what motivates us to continue our program.
Several of my students and I tested and were promoted for various degrees of black belt on May 12, 2018. I tested for 8th Degree, it was last physical test that is administered for rank. 9th degree is a bestowed rank and is honorary. Brian, one of my sons (on the left) tested for 5th Degree Blackbelt. It was great to test with him as we tested for 1st degree together and my last test was with him also. These are memories of a lifetime.
I am more proud of my students' progress than if my own. Their success is a reflection of our values, teaching and impact it has on their lives."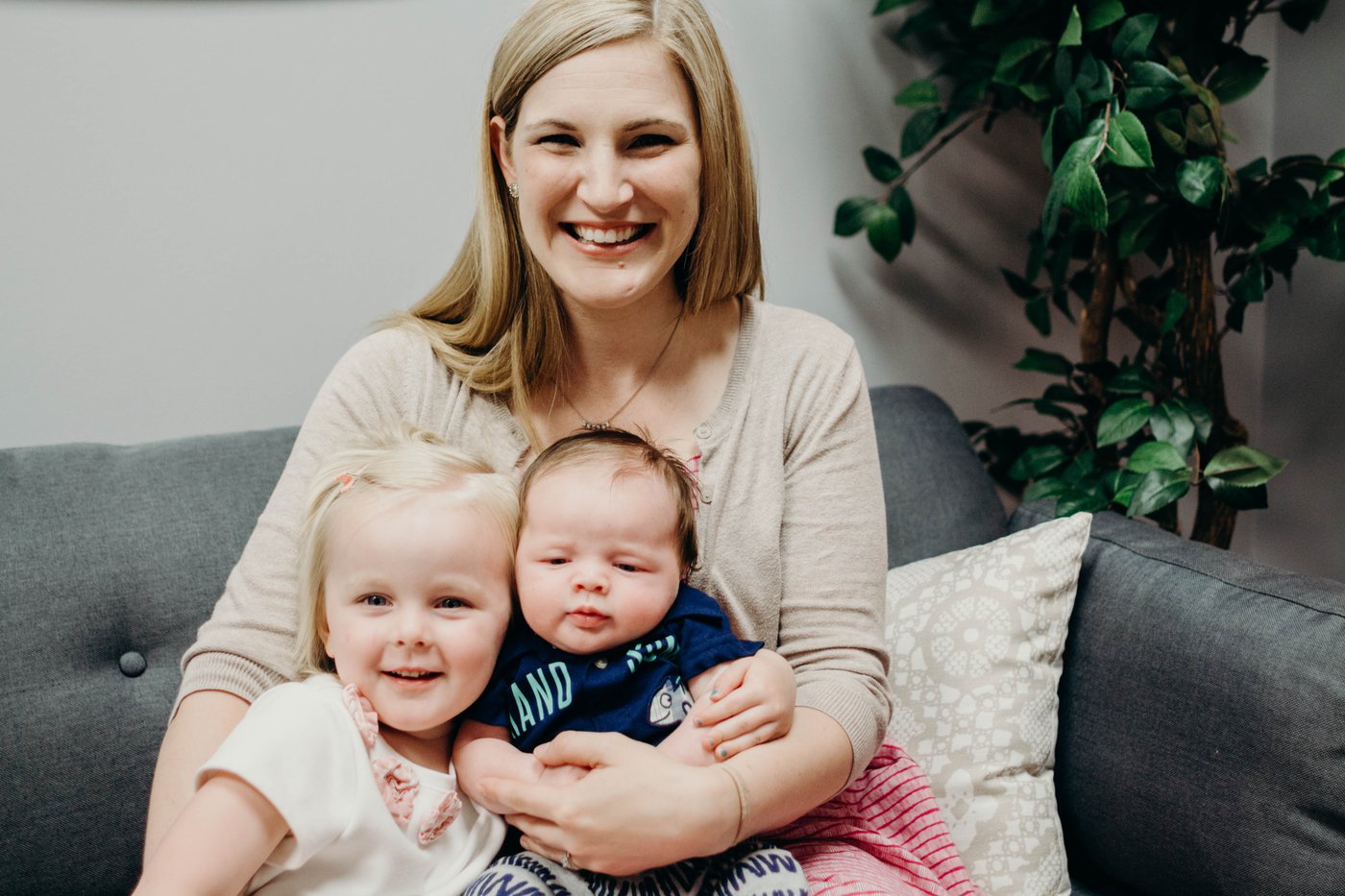 "Having a 3 year old and a newborn has pushed me into this weird season where I feel like I'm not enough and that there's not enough. Not enough time, not enough sleep, not enough coffee, not enough hands to meet all the needs, not enough patience, not enough strength to meet everyone's expectations- especially my own. All while at the same time I'm experiencing what also feels like an abundance. An abundance of coos, smiles, cuddles, feelings, and help. I am so thankful for all the love and help I've received in this new season. Sweet friends who have cared for my kids so I can get work done. My Mom who has sacrificed so much time, and sleep to help me. My husband who works hard to care for the kids and for me. Dunkin Iced coffee that pushes me through the afternoon. Lots of meals and prayers sent. And most of all in this season of not enough and yet an abundance, I am extremely thankful for Jesus. Thankful that Jesus is enough when I am not, that His grace is sufficient for all my weaknesses and failures. Thankful that He has blessed me with beautiful children and a wonderful community."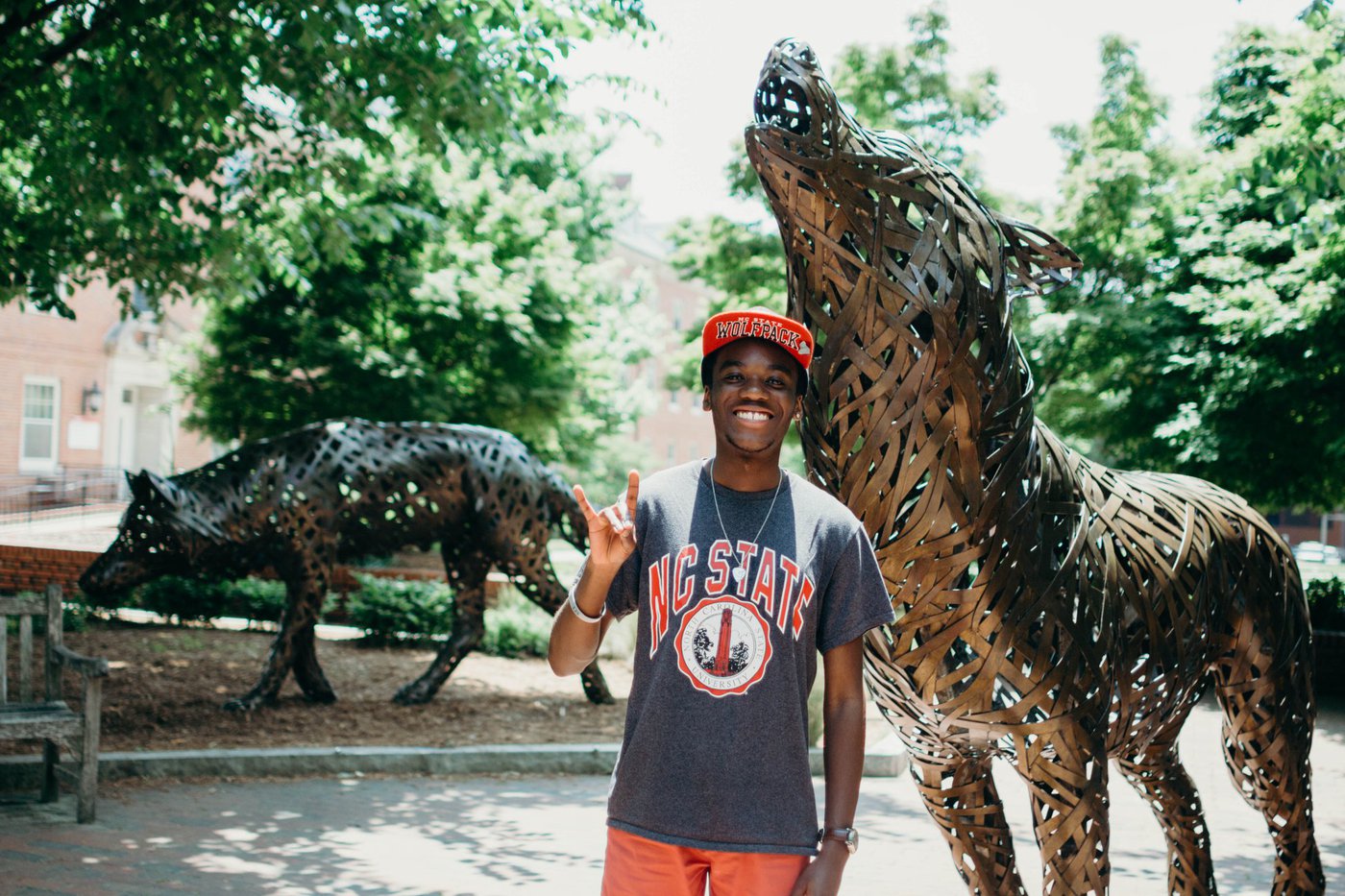 "When I was in middle school, I couldn't wait to get to high school and the same thing happened with high school going into college. Especially junior and senior year which felt like 4 years instead of two. Now that I'm in college, I don't really care too much about moving on to the next stage in life. College is awesome and it makes me wish life would pause here and drag on a little longer than it should. But unfortunately the opposite has happened and in the time it took me to say "Wolfpack," I've completed two years of schooling. There's only two more years of me getting to live with my friends, not paying to get into sporting events, and having access to Howling Cow ice cream at all times. So I'm going to make sure I make the most out of the two years I have left at NC STATE. Go Pack!"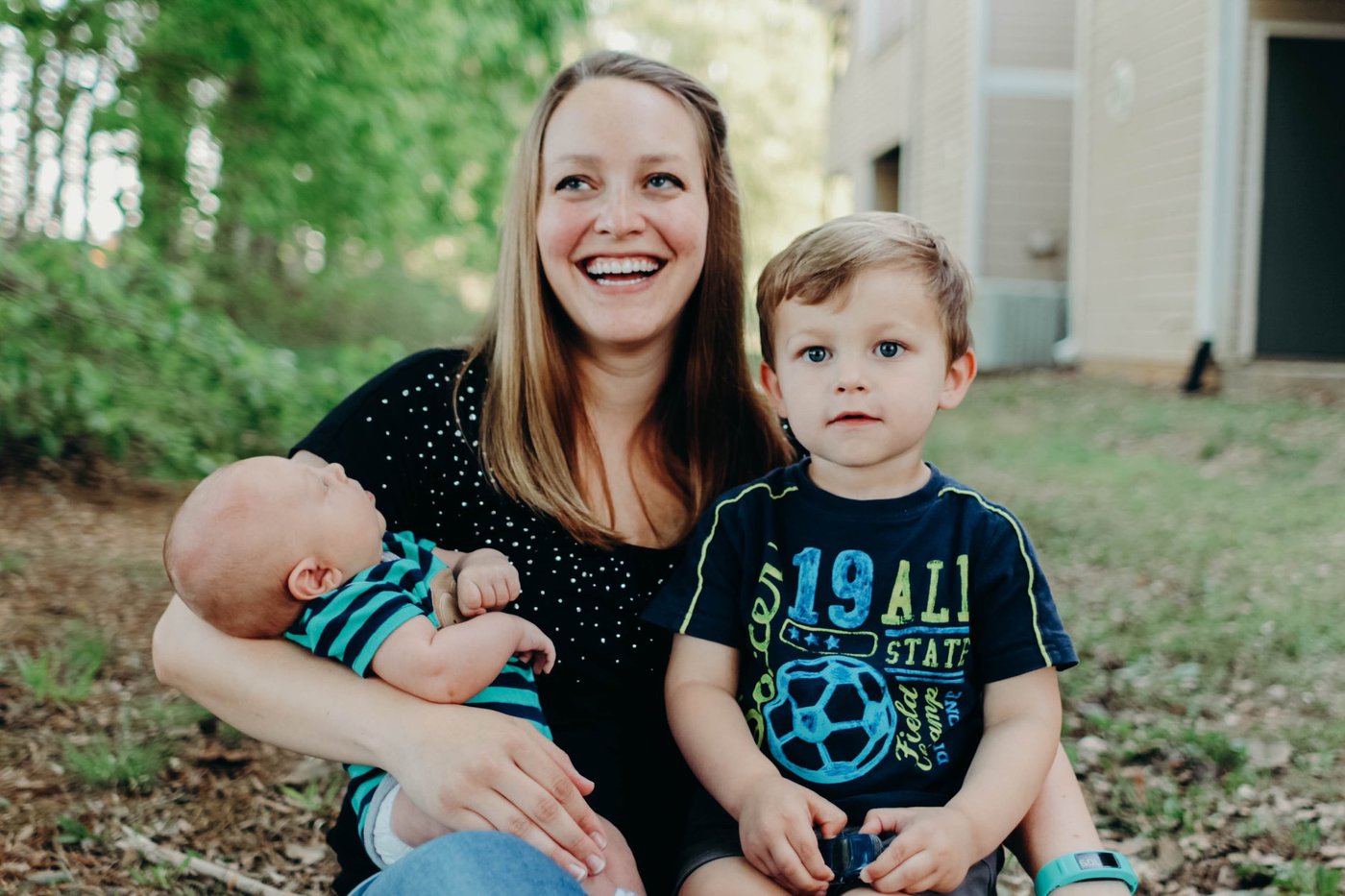 "My mornings usually start with one of two scenarios—Jackson crying in only that incessant newborn way that he's starving to eat or with Kaleb turning off his fan and calling out "good dreams!" to signal he's ready to leave his room and take on the day. Either way, our day starts with a loud bang of noise! And continues this way—whether it be Jackson cooing in his newly found voice or crying to be fed. Or louder still, Kaleb smashing trucks, throwing balls in the house or giggling as George chases him around the house barking. Somehow in the chaos of it all, we wind down the evening with calm and sweetness. Jackson snuggled in my arms sleeping while Kaleb peppers him with kisses or Kaleb on our laps cuddled with a blanket as we read him books. Either way, sometimes my brain could explode with the chaos but that'd be fine because my heart is beyond happy in my world of boys."